As we roll into May this look seems quite wintery, but I wanted to share it anyway. This week I've shared some
Gwynnie Bee
looks with you and reiterated how much fun I have "shopping" my closet and utilizing pieces I don't feel I wear often enough. Sometimes all it takes is a few pushes outside of your norm to shake up your brain and get your creative styling juices flowing!
I've talked about Flor, one of Gwynnie Bee's exclusive brands,
before on the blog
. I will try not to repeat myself too much. What I love about the Flor brand is the use of classic silhouettes paired with lots of colorful prints. I would love to see more brands bring the same amount of prints to their lines. I am a sucker for color, as you may well know. And while the dresses I have tried are well-made, the use of polyester makes them feel cheaper and, in some cases, look cheaper. The material can wear enough that it gets pills or an overall fuzziness. I did purchase one of the Flor dresses during a GB Shop sale. It looked brand new and unused when I received it and has held up well.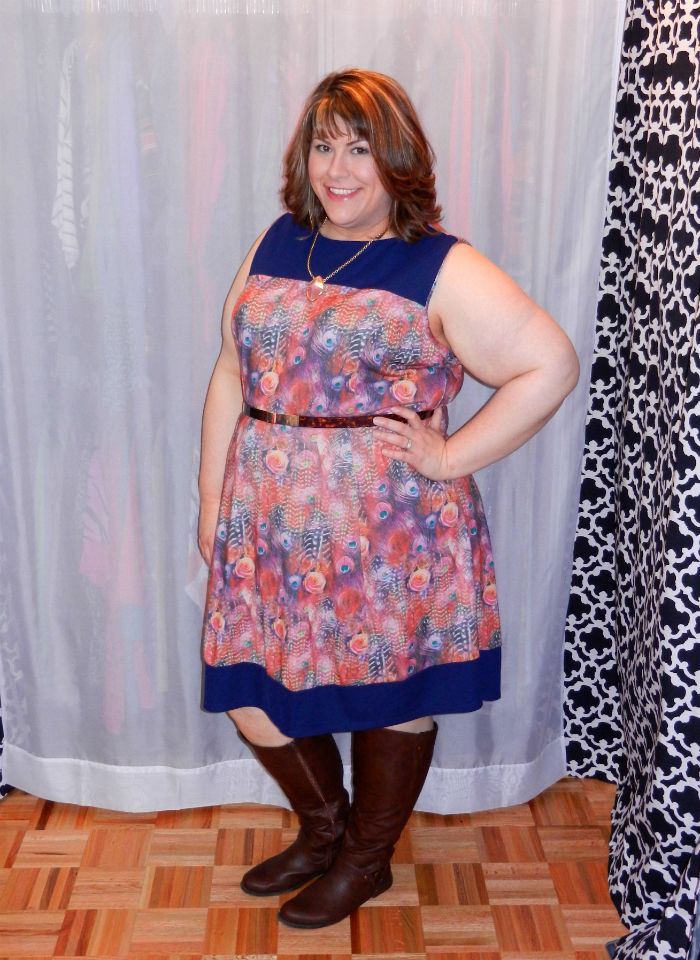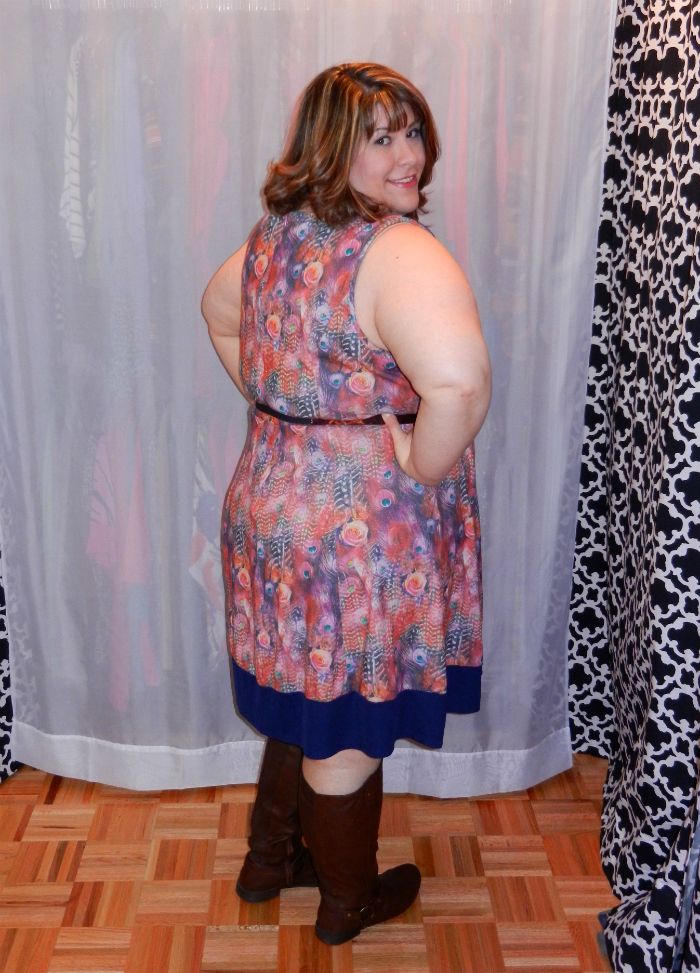 So that being said, this one looked good. There wasn't any fuzziness or faded colors. The rose-hued peacock print is meant to be a little washed out and watercolor-looking. The combination of colors is highlighted by navy blue color-blocking at the neckline and hem. I find the Flor dresses to be cut just an inch or two shorter than I would like, but it isn't so short that I feel uncomfortable. The overall fit has always been really good in terms of room in the hips and back without being too baggy in the bust. (I am wearing a 3X.)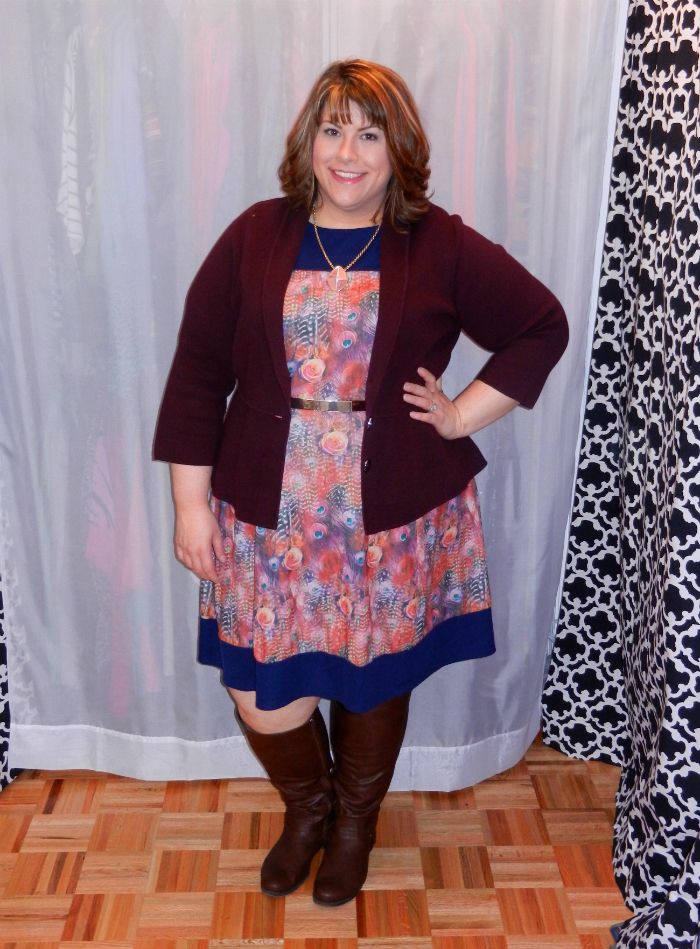 Styling-wise, I added this burgundy blazer for arm coverage that complimented the pink-toned print. I also decided to wear my boots without leggings or tights for the first time. This was mainly in an attempt to balance out the dark colors at the top of the outfit. I am usually self-conscious about my knees, but they look perfectly normal sans coverings. A gold and tortoise shell patterned stretch belt and light pink pendant necklace round out the look!
Rose Peacock Fit and Flare Dress
- Flor via
Gwynnie Bee
Perry Stretch Riding Boots - Avenue
Alfani Blazer - Macy's
Gold-tone Stretch Belt - Lane Bryant
Pendant Neclace -
GroopDealz
Do you have any thoughts on the Flor brand? Are you as obsessed with wearing colors and prints as I am? How would you style this dress? Let me know in the comments!