Today I bring you two looks with the Faux Leather Moto Vest. I first posted about this vest in my
Dressing Room post
when I initially tried it on. It was one of those random things I decided to try on, even though I didn't expect it to look good on me. I didn't buy it in-store because the price was pretty steep. Continuing to think about it, I bought it when it was on sale and have tried to wear it with varying looks since then.
You may remember seeing it with
my plaid Foxcroft shirt
in a recent post. I think that look was so fun! I love the bright colors with the vest. When I first tried the vest on, I paired it with a striped tee that didn't fit me to my liking. I spent quite a while looking for a similar top to recreate the look.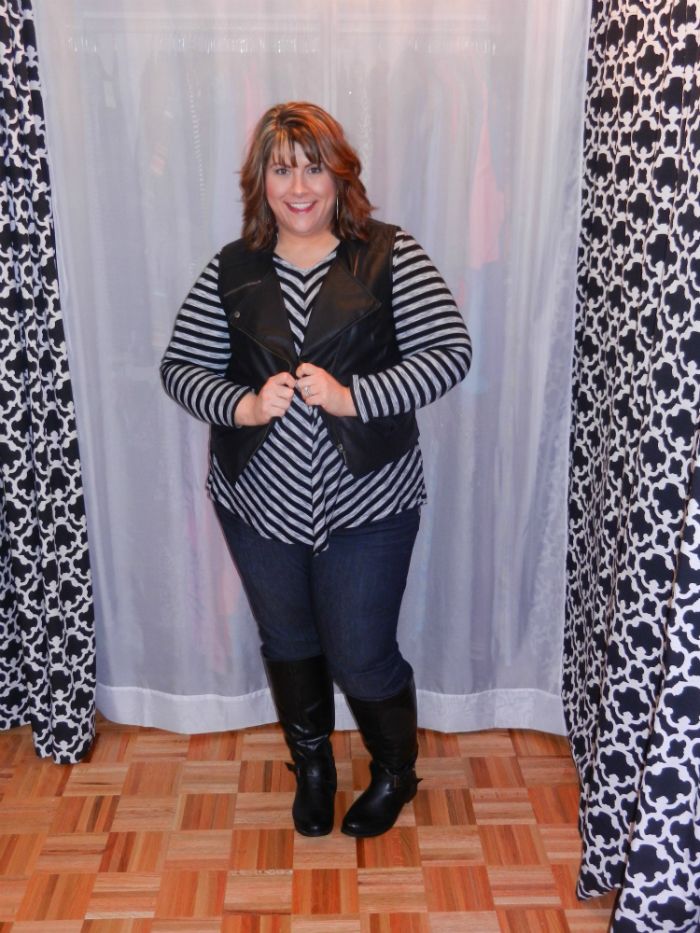 I found this top from Avenue online. I couldn't believe how hard it was to find a grey and black striped top out of all the striped tops out now! This one has a hood, so it lends itself to a more casual look. However, I love the gradual point in front and back and the looser fit in the hips. It is cute on its own, as well as with the vest. The material is a stretchy knit, so it is very comfortable and easy to wear.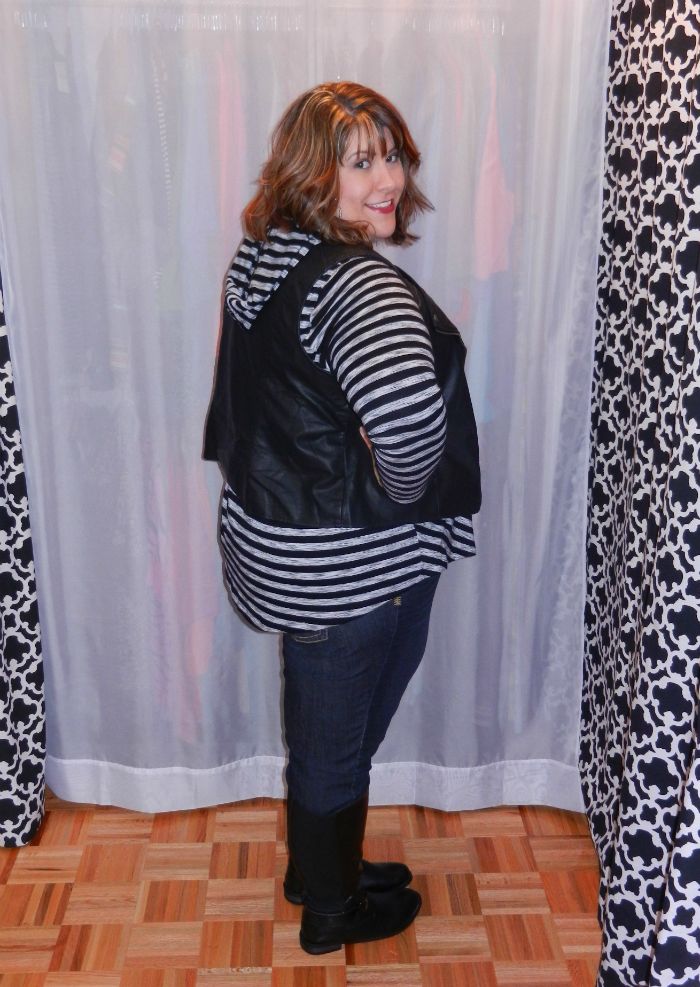 I added my fall/winter uniform of jeans and boots to round out the ensemble. I felt really cute in this outfit, running errands and going out to dinner with the husband. The vest actually kept me warm so I didn't need a jacket. (The vest is lined with a grey knit material.)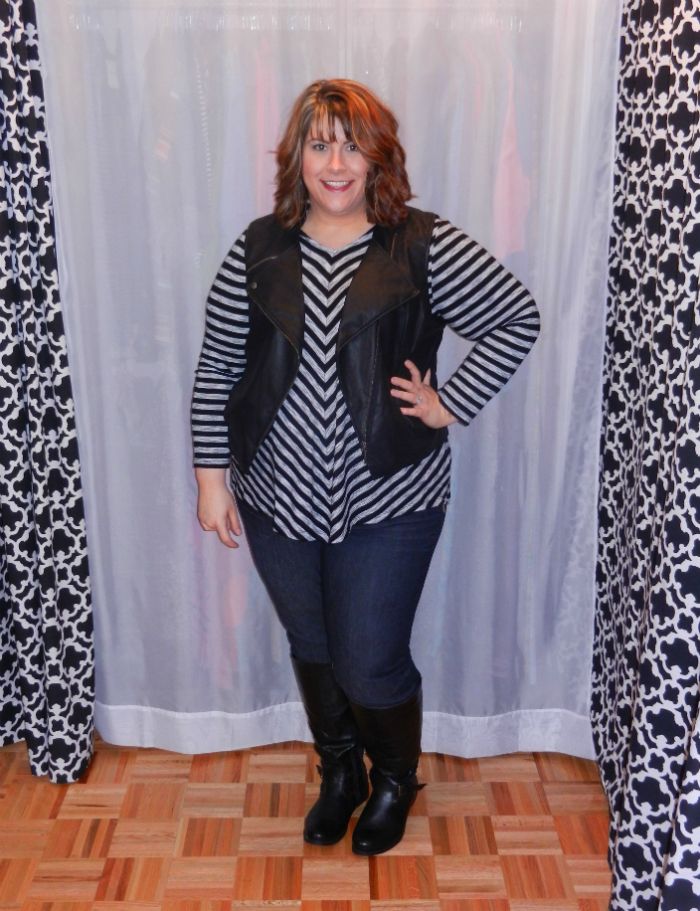 Faux Leather Moto Vest
- Lane Bryant (
I'm wearing a 24
)
Miter Stripe Hatchi Hoodie
- Avenue (
I'm wearing a 22/24
)
Talia Stretch Back Riding Boot -
Avenue
Denim Jeggings - Torrid (
similar
) (
I'm wearing a 26
)
For my second look, I went for a more 90s inspired ensemble. I bought this skater dress from ASOS Curve back in the spring/early summer. It was a little bit tighter then, so I was hoping that when cooler weather arrived it would be cute with leggings and boots.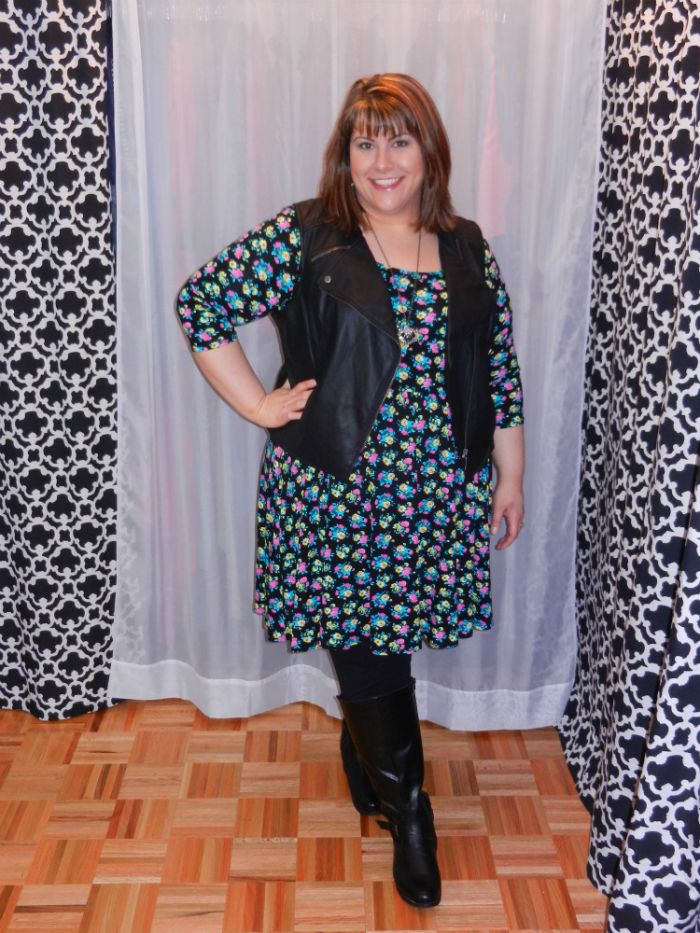 Once I bought the vest, I knew I had to wear it with this dress. I thought it would be such a fun look! It was so, so comfortable to wear! I love the fuller skirt of the skater dress in this stretchy material. Seriously, it is kind of like wearing pajamas. I felt so cute and confident in this outfit, adding my rhinestone teddy bear head necklace for a bit of whimsy.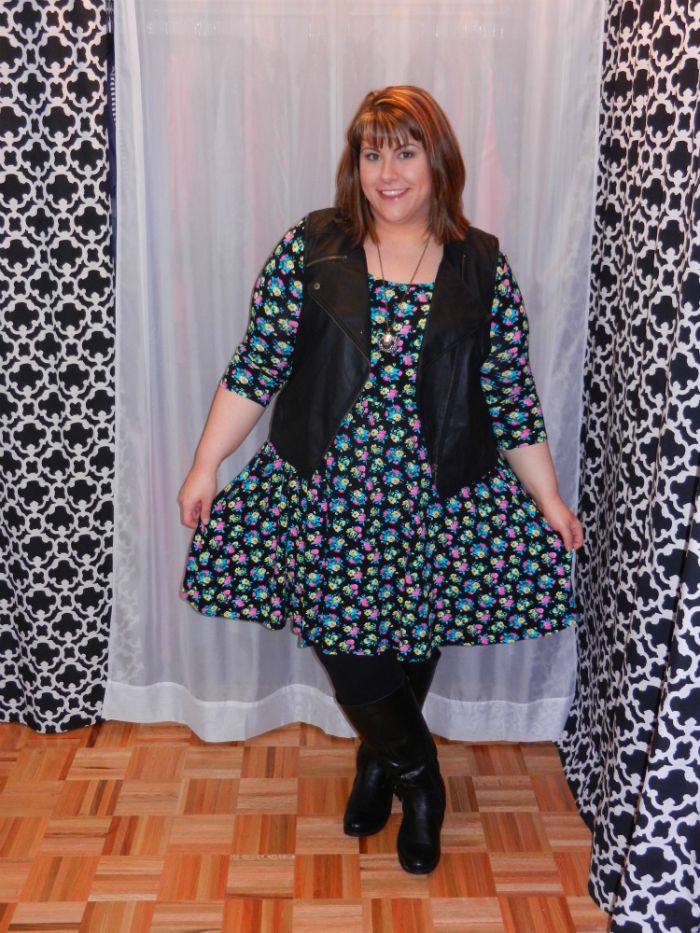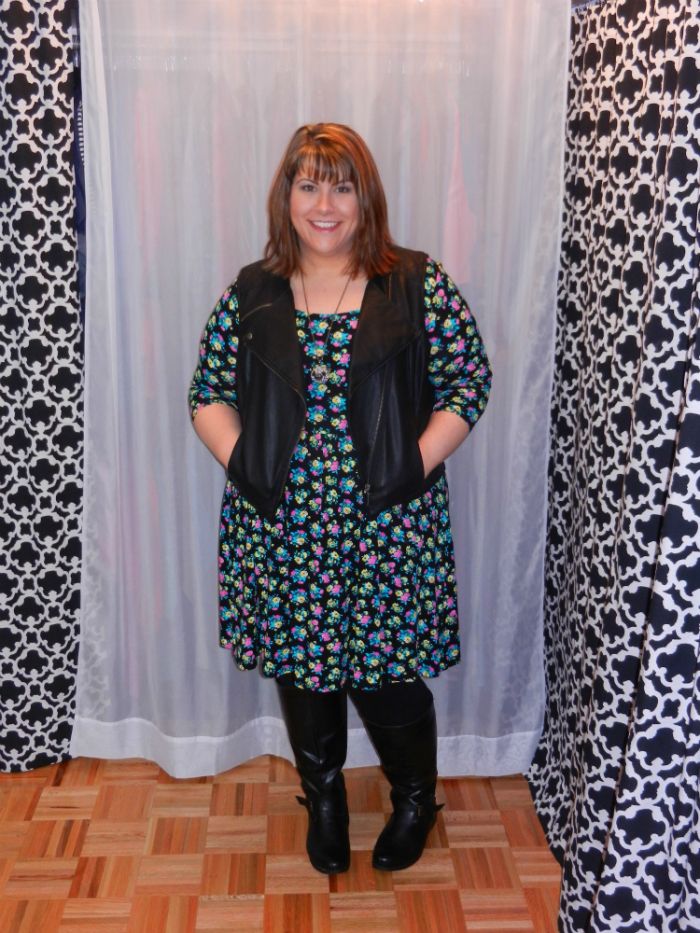 I attended a paleo cooking class that a friend of mine was teaching at our favorite local grocery store. After the class, I was sashaying through the store with a pep in my step. I just really loved this look!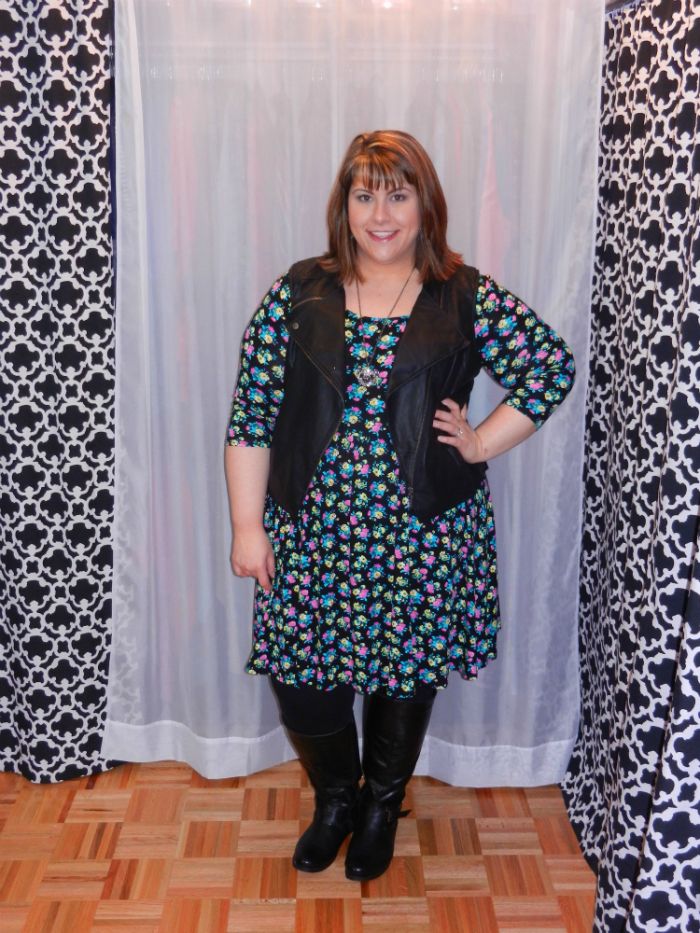 Faux Leather Moto Vest
- Lane Bryant
Skater Dress in Ditsy Floral Print - ASOS Curve (
I'm wearing a US22
)
Active Leggings
- Lane Bryant (
I'm wearing a 22/24
)
Talia Stretch Back Riding Boot -
Avenue
Had to do an old school 90s pose with peace signs!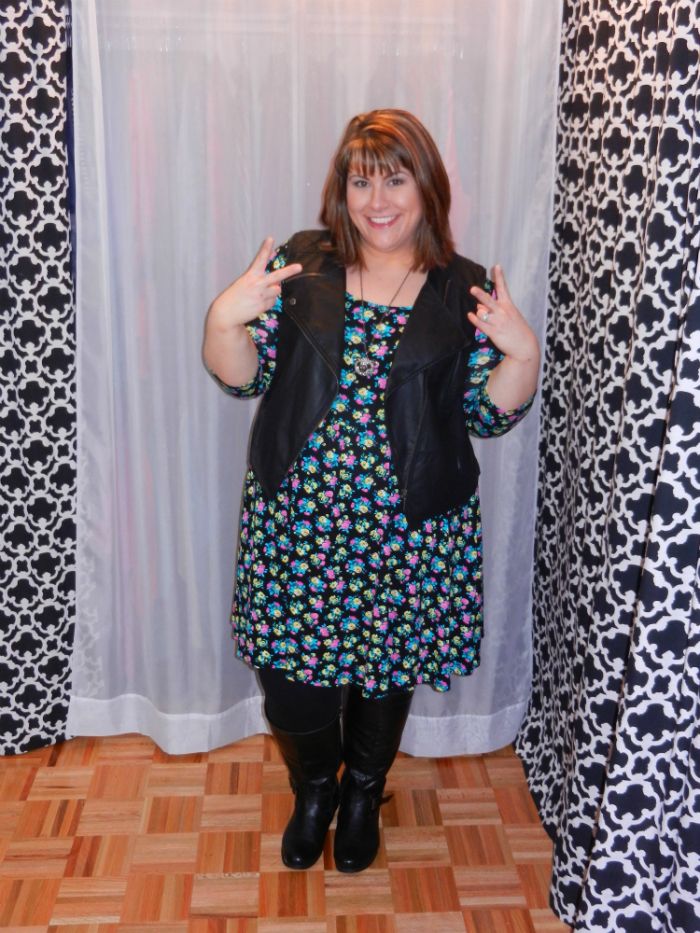 What do y'all think of the moto vest trend? How do you style yours?