If you are younger than a certain age, you have probably never heard of Peg Bundy. I'm pretty sure most of you are around my age group, so I may not even have to explain. Peg was a character, played by Katey Sagal, on a show called "
Married With Children
". The show ran from roughly 1987 to 1997. I was never a huge fan of the show because I was a goody goody who thought the entire Bundy family was just awful. But Peg inspired many people with her loud, skintight fashions.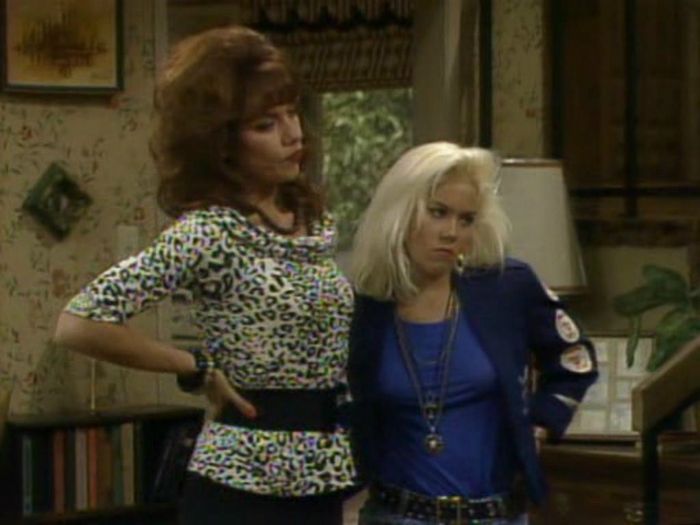 When I put this outfit together, I was not thinking of Peg Bundy whatsoever. It was only after looking at the photos that pictures of Peg in her tight pants and leopard tops came flooding back to my brain.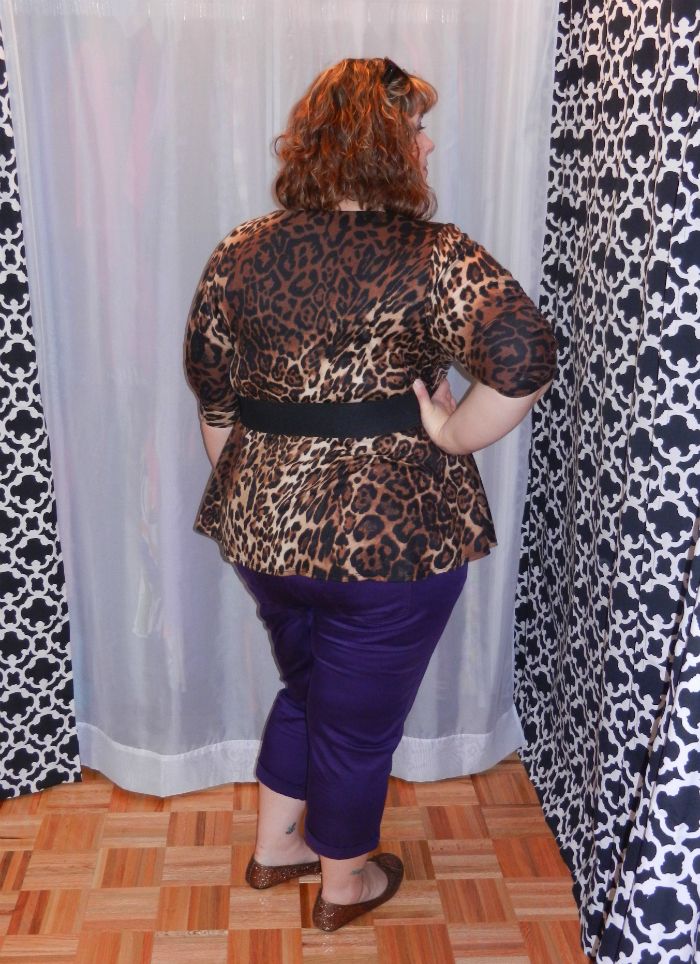 When this top came in my
Gwynnie Bee
shipment, I just wanted to pair the beatiful leopard print with an unexpected color. That desire led to my purple capri pants. While the top is just a little smaller than I would like it to be in the tummy region (I'm wearing a 3), choosing to belt it helped flare the bottom just a tad more and also draws attention upward. Because of the bolder clothing choice, I kept any accessories pretty simple (for me). The belt has tiny stud details that mimic the warm golden hue of the leopard print and the glittery flats are a pretty perfect match. Peg Bundy inspired or not, this was a really fun outfit to wear!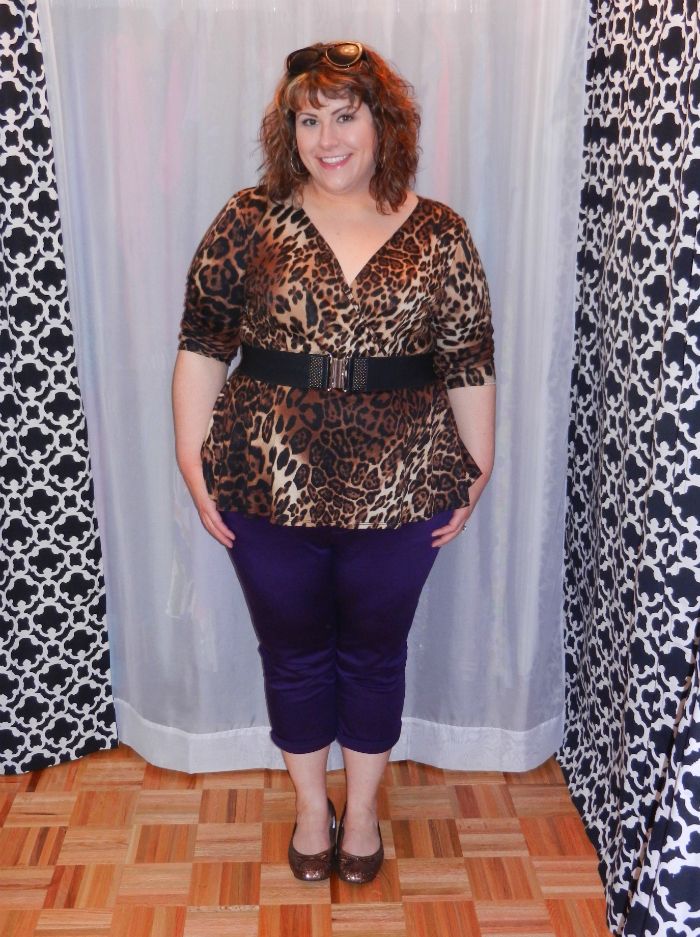 Party Ponte Peplum Top
- Kiyonna via
Gwynnie Bee
Genius Fit Purple Capris - Lane Bryant (Summer 2014)
Studded Stretch Belt - Lane Bryant Outlet
Bronze Glitter Flats - Torrid (circa 2007)
What colors do you love to pair with leopard print?