(
Sorry for the delay this month. Life has gotten in the way! I hope to see all of your great skirted outfits!
)
Welcome to the third installment of Sartorial Medley, a monthly fashion challenge hosted by myself and Aislynn of
Couture for Curves
. (Did you miss the
January
or
February
or
March
fun?) We welcome participation from anyone, regardless of your dress size. From now until the 25th, email me your photo and link to your blog post at
diva@divinemrsdiva.com
.
Now on to this month's theme:
Skirts
.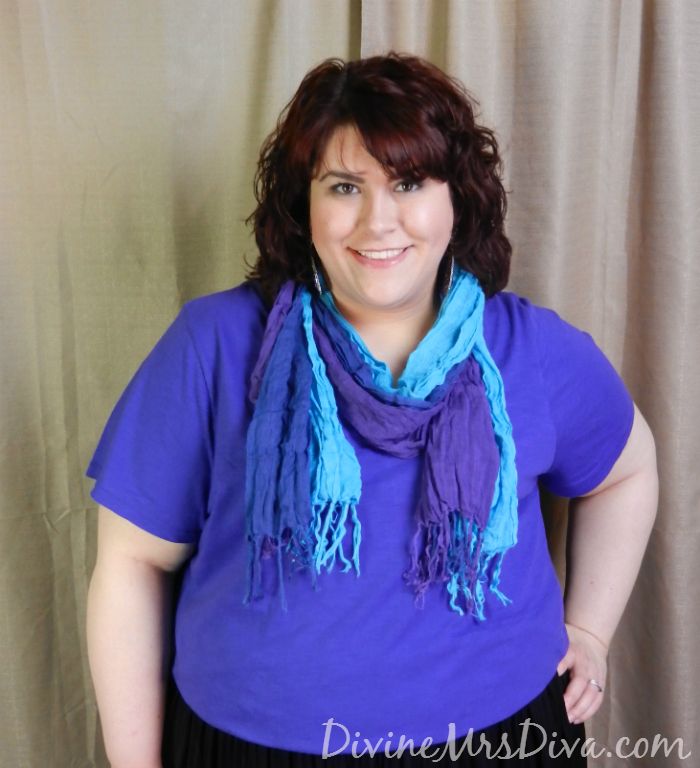 I have a few new skirts that I wanted to wear for this month's Sartorial Medley. Quite honestly, I wasn't sure what look I wanted to go for. Eventually, I decided on a casual, playful look that would still allow me to wear leggings since it has been pretty chilly lately.
The skirt is a little bit loose now and longer than the proportion I wanted with the leggings, so I pulled it up a little bit. Also, these LB tees are kind of long (which is usually great), but I needed the proportions to be just right. So i did what i never do - I tucked in my shirt! lol I added a coordinating light-weight scarf for extra color and glittery flats for fun and comfort.
Don't forget to take some pictures of you in your favorite skirt and
email them to me
to include in mine and Aislynn's posts!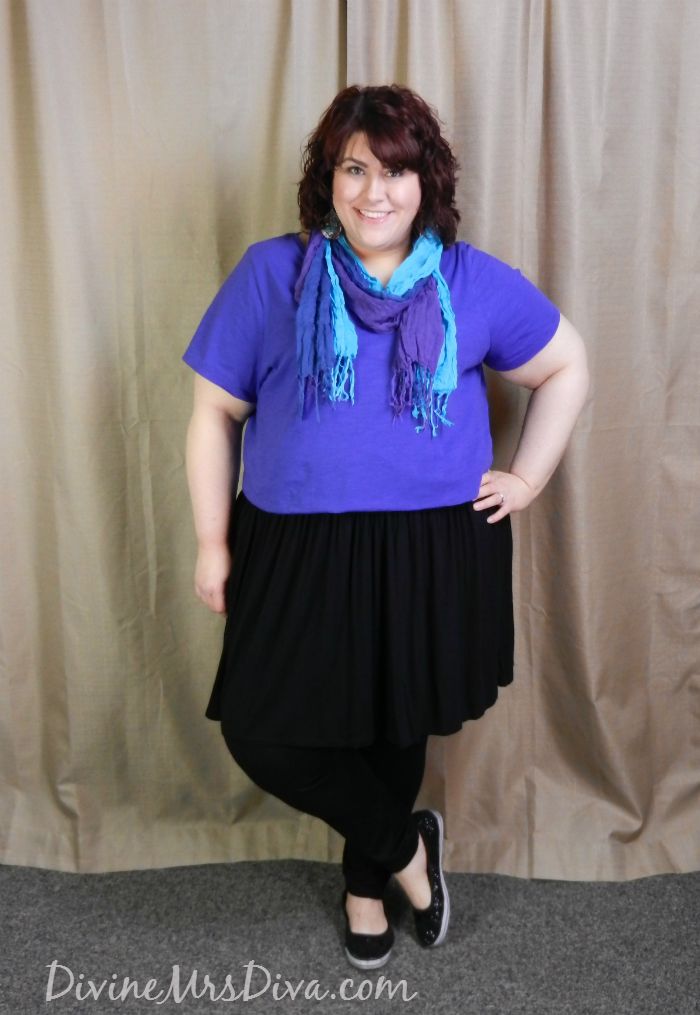 Slub V-Neck Tee
- Lane Bryant
Knit Flippy Skirt
- Lane Bryant
Leggings - Fashion Bug (
Similar
)
Shoes - Fashion Bug, I think. I have had them a long time.
Scarf - Catherine's (a few years ago. They have great light-weight scarves.)