Hey, y'all!
I hope everyone had a restful and happy weekend. We did grocery shopping again on Friday night, followed by a late dinner. Saturday was a lazy day of watching some DVRed shows, washing the furboys, and playing Skyrim.
On Sunday, we had a rough start. I wasn't having a pleasant morning due to some anxiety issues, but we finally managed to head over to my sister-in-law's parents' house for brunch.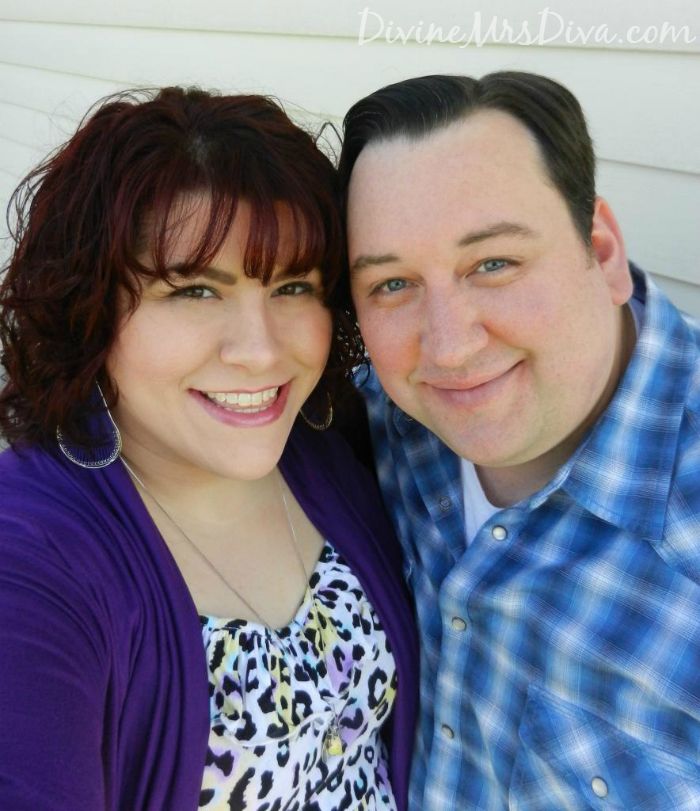 The food was so tasty; the company was delightful; and it was a very lovely day. I am very grateful to have family I can
choose
to be with, instead of the ones I was dealt at birth. It is still hard for me on holidays and such to deal with the fact that I have been disowned by people who claimed to love me. I have a really hard time dealing with it, harder than people realize. I just don't have anyone to talk to about it. The positive is that the negativity those people brought into my life is greatly diminished.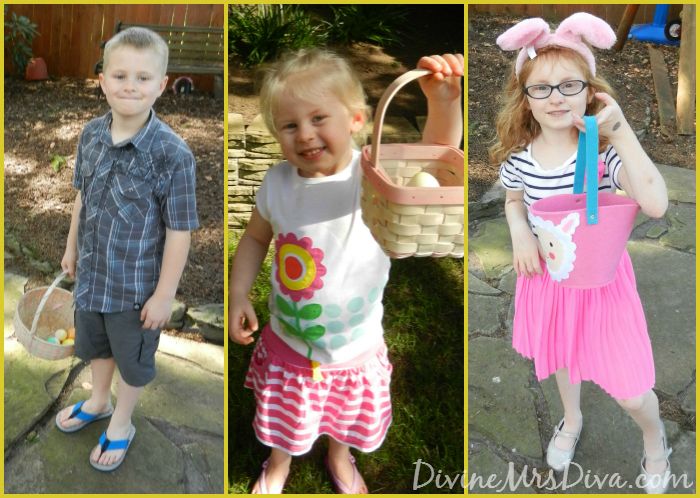 The kiddos all excited after Easter egg hunting!
It is time again for Friend Makin' Monday. If you have a blog, I would like to invite you to answer the questions as well. Leave me a comment here, so I know you are playing. Then you can also leave a comment over at All The Weigh, so other folks can check out your answers as well. It is a fun way to connect to other bloggers.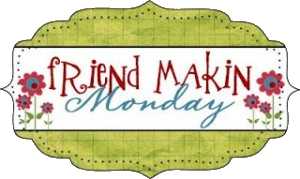 Childhood Flashbacks
*more like Childhood Memories, not as traumatic as Childhood Flashbacks
1. Did you have a set bedtime as a child? If so, what was it?
As a child, I am sure I did. It was probably 8 or 9pm. I never liked going to bed. I always felt I was missing out on stuff. I guess I still feel that way today.
2. Were you taught to be a member of the "Clean Plate Club?" Did it affect your eating habits as an adult?
I was. I got in trouble (like grounded or spanked or something) if I didn't eat all my food. I think it certainly had an affect on me as a child and young adult because I forced myself to eat everything on my plate, even if I was full. In fact, it took me a long time to recognize when I was full. Nowadays, I make sure to try to leave half of my meal and take it home with me if we go out to eat.

3. Share one thing that you were not allowed to do as a child.
I wasn't allowed to do a lot of things. One of the things that makes me sad for Little Me was that I wasn't allowed to watch "The Cosby Show" as a kid. I grew up in the South, for the most part, and much of my family was/is extremely racist. My dad wouldn't allow me to watch The Cosbys because it was an "N-word show". I hate that I grew up in such negativity, but I am happy I am not still a part of that ignorance.

4. What is the cheapest gas price you can remember?
I have no idea. I never paid attention to that stuff as a kid, and I still don't.
5. What was your favorite thing on the playground?
Probably swings or the merry-go-round thing.

6. Share one thing that your parents always made you do that you didn't like doing.
Going to church, cleaning my room, going to bed, getting up early on the weekends...

7. Do you remember your first kiss? If so, share the details!
I do. I was a late bloomer, so my first kiss was when I was 20. (I have always been very picky about who I spent my time with.) I went out on a date with a friend of my brother while I was visiting family for Thanksgiving. We saw a movie and when he dropped me off, he kissed me. Nothing too crazy.

8. Did you prefer to play inside or outside?
I have always been an inside girl. You could usually find me in my room playing with my Barbies or My Little Ponies or dancing to New Kids On The Block. (Whom I still love, by the way. I've been a fan for 25 years and I am very proud of that.)
I did love to explore the neighborhood with friends and ride my bike at top speed (I put my small boombox in my bike basket and blasted "Electric Youth" by Debbie Gibson and road my bike as fast as I could). Also, playing Four Square or hopscotch, drawing on the sidewalk with chalk, jumping on the trampoline....Those were fun things.

9. What was your favorite TV show growing up?
Anything My Little Pony. I had favorite shows like "David The Gnome", "Reading Rainbow", "Kids Incorporated", and more. And then when I was in middle school, I watched "Full House", "Talespin", "Ducktales", and something else after school. I had lots of favorite shows.

10. Share one awesome childhood memory.
Going to visit my Mamaw for two weeks in the summer was always fun. I'd get to ride the 4-wheeler, make donuts, hang out with friends, and the like.
Bonus: Share a picture of yourself as a child.
L-R: Baby Me, My outfit for my first horse show, playing in my Mamaw's yard, and being silly.
Now it is your turn! Link up with me in the comments and over on Kenlie's page! Happy Monday!