I borrowed this pretty dress from Gwynnie Bee back in January. I don't know why it took me this long to post it. (
The green and black version is still available to try via Gwynnie Bee.
)
This is the Lynette Sweater Dress by IGIGI, the first dress I have tried from the company. It is made very well and I love the full skirt. The top is made of a thinner sweater material that isn't too bulky. While it was comfortable and pretty, I felt like the top portion of the dress didn't quite fit me like it should. It was a bit baggy. I blame this on my smaller bust (A/B), so if you are a bustier gal this should be great on you.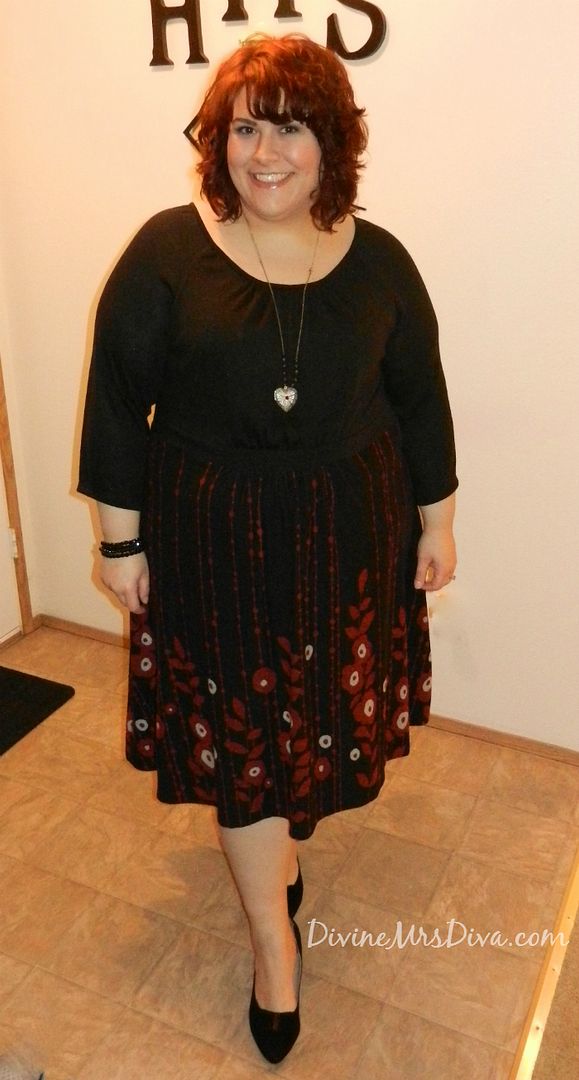 Lynette Sweater Dress in Black - IGIGI via
Gwynnie Bee
Black Bow Wedges - Avenue
Black Rhinestone Bracelets - Torrid
Heart Necklace - Had it for years
Don't know about Gwynnie Bee? It is "Clothing Without Commitment" - a great way to try different brands and styles without spending a lot of money.
Gwynnie Bee
offers lots of options in plus size clothing and different plans for how many items you want to borrow at a time. You can sign up for a FREE 30-day trial to see how you like it.