We've been participating in monthly Bunco nights since December with our friends/family. March was our month to host, which put us in charge of food and drinks for the night. Dessert is a requirement, but the host also provides snacks as well.
I decided to skim through all my saved party food on Pinterest in search of some new, tasty recipes to try for Bunco night. All of the appetizers were well-received, so I just had to share them with you. In order to keep this post from being crazy long, I am simply linking the recipe back to where I found it with some additional notes on what I added or changed.
First up is a
Cream Cheese-Olive Spread.
The combination of flavors seems odd, but they all work together quite well. Aside from using organic cream cheese, the following list is what I did differently:
Combined pimento-stuffed olives and blue cheese-stuffed olives in the spread
Added Italian seasoning, fresh ground pepper, onion powder, and garlic powder (about a tsp. of each)


Next up are these delicious
Smoked Salmon Rolls
. These were almost all gone by the end of the night. The horseradish with the smoked salmon is so very tasty. I made a few changes to the original and have a few tips on executing this:
I added a little bit more horseradish
Also added the juice of 1 lemon, a couple teaspoons of dried dill, onion powder and garlic powder to taste
The recipe calls for 400 grams of smoke salmon (which is 1 lb.) and 200 grams of cream cheese (which is 8 oz.)
The directions for putting this together are pretty accurate. I wanted to add that it is a good idea to drizzle a little bit of olive oil on the plastic wrap and spread it all over before laying down your salmon slices. This just helped me remove the wrap better once the roll set.
When laying out your slices, make sure you create a long rectangle. Ours was about 28 inches by 8 inches.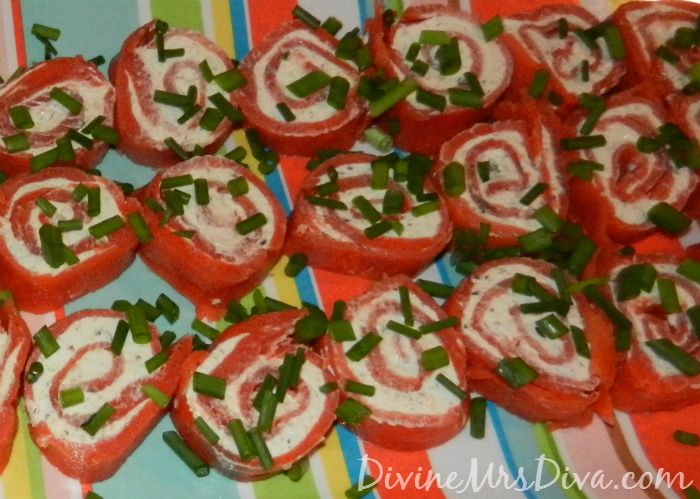 The true belle of the ball were these
Baked Ham and Cheese Sandwiches
. These disappeared SO FAST! I was able to eat one right after they came out of the oven and that was it. lol They were gone! The flavors team up with the melted cheese and warm rolls in a delicious combination. Here are my tips and changes:
For the ham, I used Black Forest and Rosemary Ham from Trader Joe's.
I used whole grain mustard (mainly because I hate yellow mustard). I love the flavor the whole grain brings to any recipe.
I didn't marinate the sandwiches in the topping at all. A lot of the reviews talk about the sandwiches becoming soggy, which I was concerned about. I drizzled the topping on and baked them immediately.
The tops of the rolls slide off as the cheese melts, so you may have to scooch the tops back on halfway through cooking and when you take them out of the oven.

Other foods I served for the party:
Trader Joe's Veggie and Flaxseed Tortilla Chips and Pineapple Salsa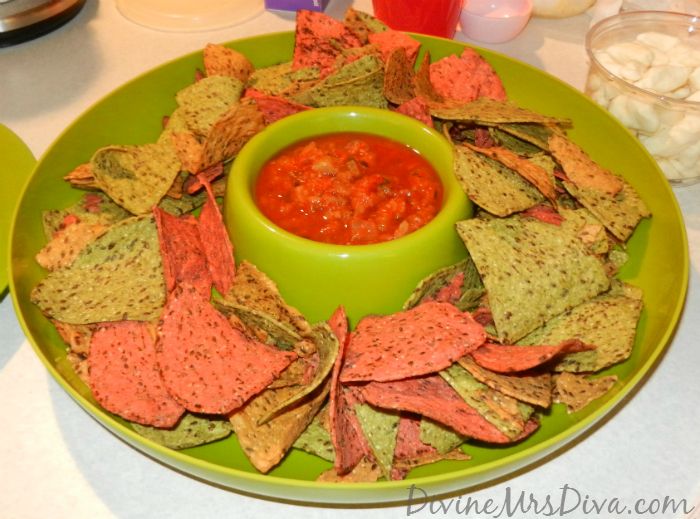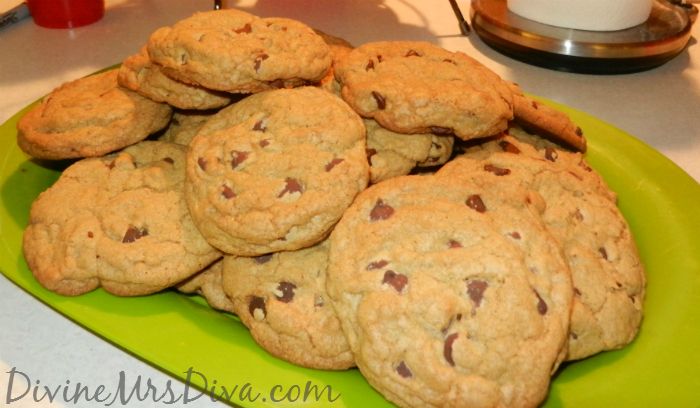 And a gratuitous photo of my lovely Gerbera daisies that the husband brought me that weekend: