NKOTB stands for New Kids On The Block, just in case you have been under a rock or on a different planet for a long while. I have been a proud New Kids fan for twenty-five years! It hasn't always been an easy road, seeing as how most people have made fun of me - both playfully and maliciously. Mostly maliciously if we are being completely honest.
I believe this was my 9th birthday. My mom laminated some of my New Kids cards to decorate the cake. This was before she got all anti-NK.
But guess what? It has all been worth it because the New Kids have been a highlight in my life that has made me consistently happy. When I have a bad day, I can listen to New Kids and all is right with the world. I am sure we all have some singer or band or music that does that for us. And if you don't, find something!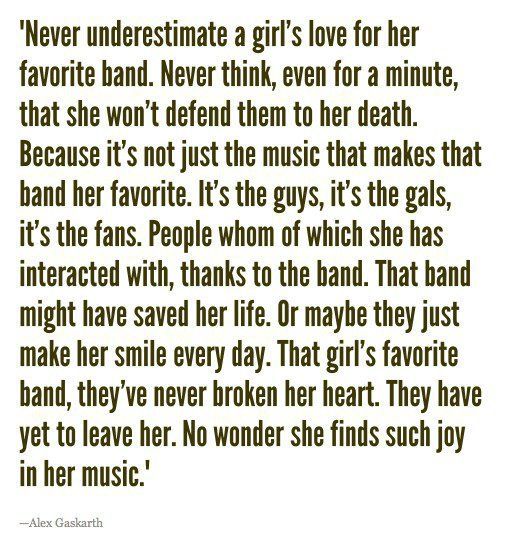 This is very truthful.
I have met some of my closest friends through our love of NKOTB. That Blockhead sister connection is nothing to mess with, y'all. It's Love Eternal.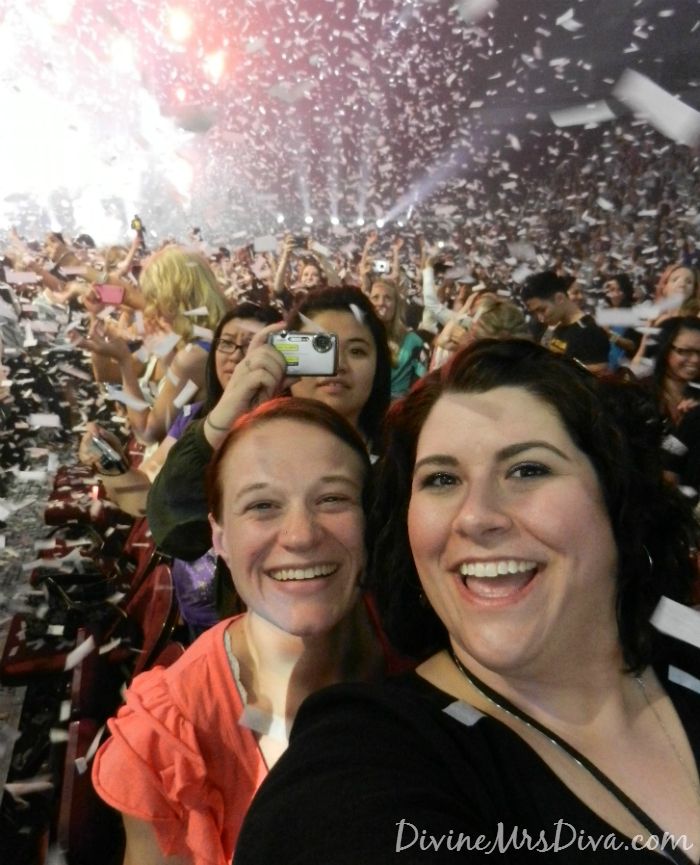 My friend Norm and I, Second Row
I wasn't allowed to go see a New Kids concert as a kid. None of my family was supportive of my love for them and did as much as they could to discourage my NK love. I always held out hope I would be able to see the guys perform, even after they broke up in 1994. I cried for a week straight, but I kept the hope alive. So you can imagine my exuberant excitement when the New Kids
finally
reunited in 2008. When the tour was announced, they were going to be in my neck of the woods while I was on my honeymoon in Hawaii. I was devastated. You cannot even imagine. Seriously. I can't even go there right now....
Turns out, I picked the most awesome man to marry because he was super understanding and pushed our honeymoon back a week so I could go to the concerts. Since 2008, I am happy to say I have seen the New Kids in concert seven times, met all the guys at the Meet and Greet, and sat in a movie theater with them watching their "Coming Home" DVD. And aside from the first level seats I had with my husband for one show, I have been as close as 2nd row and as far back as 9th row. (
I've been trying to make up for lost time.
)
I don't think words can really describe how grateful and ecstatic I am to have had these opportunities. It's been this dream of mine since I was 8-years-old to go to a concert, to meet the New Kids. I've held on to that dream and, for some reason, I was lucky enough to have them come true.
Which brings me to the actual reason I started this post (
before I went on a tangent about my undying love for NKOTB
)....Their new album "10" came out on Tuesday!! While I pre-ordered the iTunes version for the exclusive song "Block Party" (
my new jam
) and I ordered the Deluxe package for the Fenway concert DVD, I still had to run out to Target to get the CD for the two exclusive songs on that copy. These guys know how to take my money! lol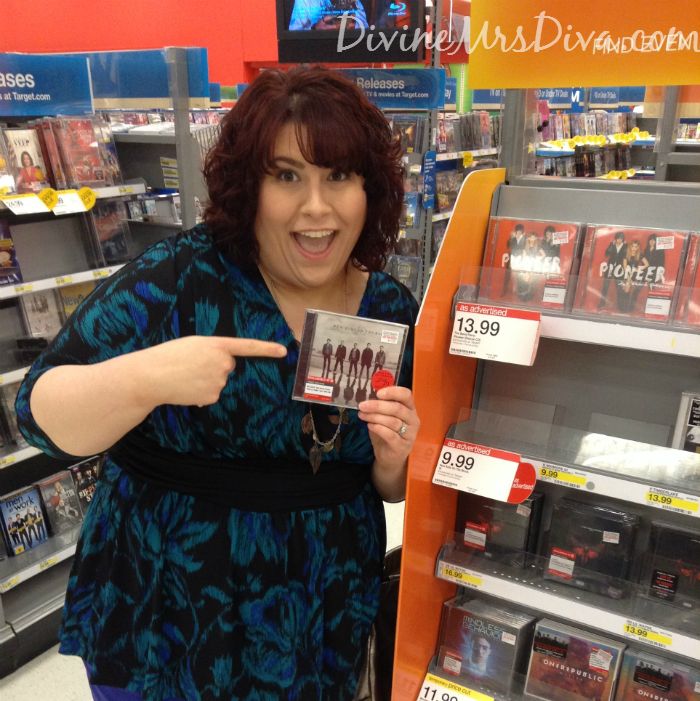 I managed to snag the last CD in the store. It was sitting there waiting for me like we belonged together, which we do. It was nice to have a physical copy in my hand. The convenience of downloading music to a tiny machine you can take everywhere is awesome, but there will never be an experience to take the place of physically leafing through the booklet while you have your first listen to the music it belongs to.
What's great about this booklet (
besides the hot photos
) is that they have done it up proper! It has the lyrics listed, along with who sings what part. Now, I know voices, but it is nice to have that anyway. That's the way a boy band booklet needs to be!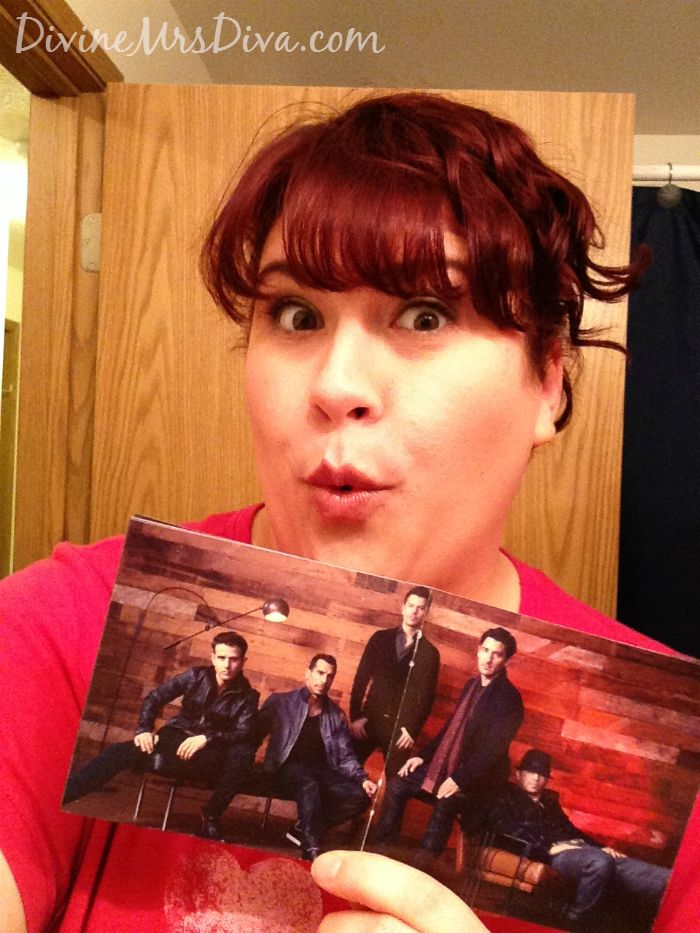 Me, checking out the HOT-CHA-CHA photo in the booklet!
So there you go. I'm sorry I got on a tangent, but I could talk to you about this all night. Do you have a question about the New Kids? Ask away. Do you want to share your favorite group and your love for them? Are you part of some fandom that makes you happy on your darkest days? Please share.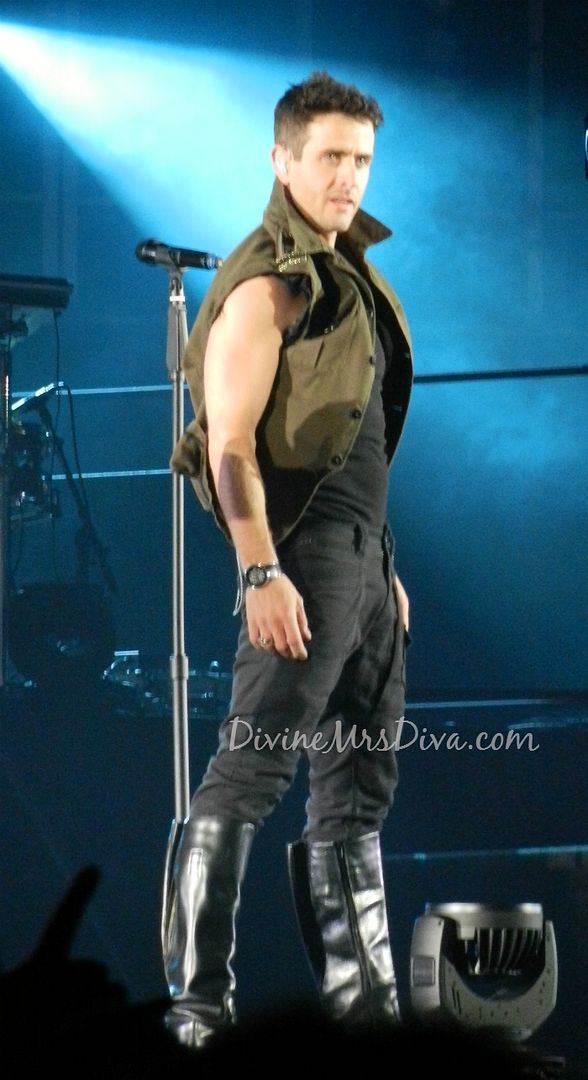 Joe Mac in what I like to call his "Disney Prince Pose"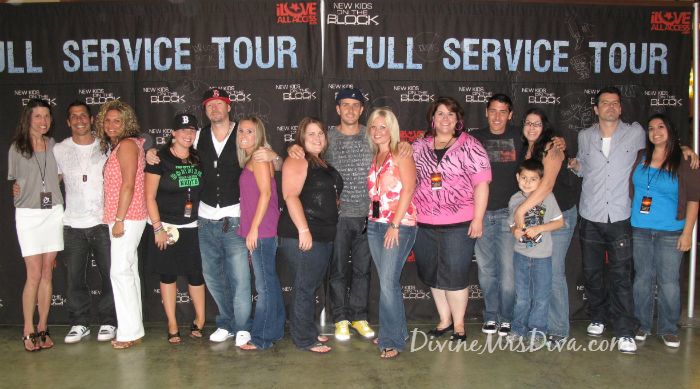 Meet and Greet in July 2009 in Auburn, WA