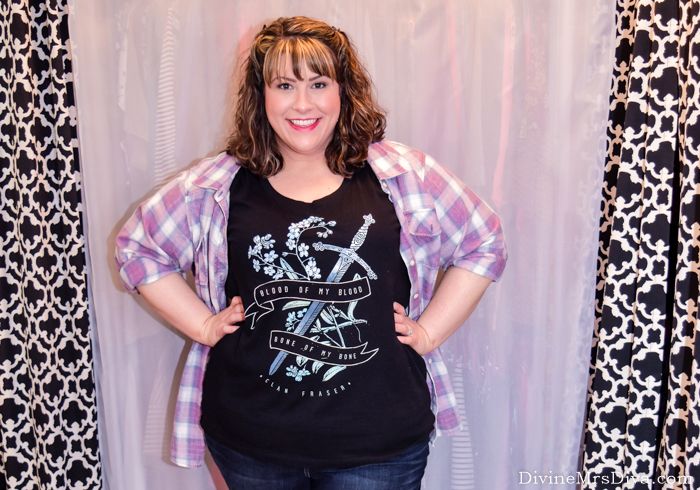 Hello, my lovelies!! I hope you all are staying warm and are not too crazy busy this holiday season. The weather has not been cooperating with my schedule lately, so some days (
like today
) you may get outfit photos from my dressing room. The weather people can't seem to get the forecast right either lately, which also greatly reduces my chances at getting you proper photos. I promise I'm trying.
I had grand plans of keeping it chill this month, but we have been all over the place. When we're at home, Sean and I have spent time working on house chores, home improvements, and cleaning. When we get out and about to friend gatherings and seasonal events, it has been pouring rain, snowing, or (
in the case of this past weekend
) I have panic attacks from all the rude people and large crowds.
While my emotions have been all whack-a-doodle, my fashion has been pretty consistent. I am a practical girl at heart, so I've been playing it comfortable and casual for most outings. My uniform as of late has been jeans, comfy shoes, a tee or cami, and a plaid shirt. In today's post, I am presenting you with one such look and reviewing this t-shirt from Torrid.
Stay cozy, my friends!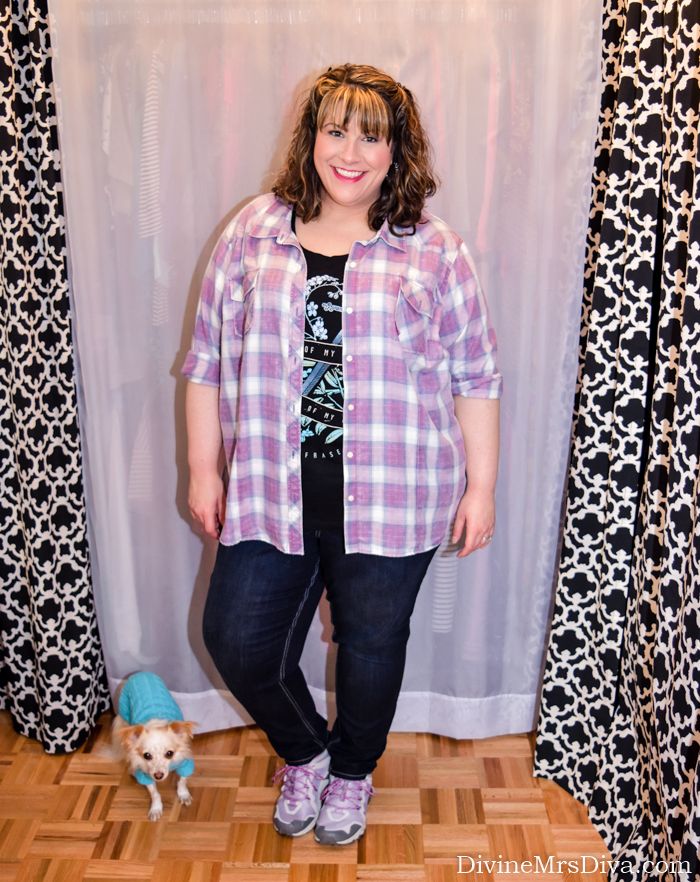 I wore this outfit out to a local holiday craft bazaar. This particular event was out at the fairgrounds and an event I had not attended before. As it was rather small compared to some of the other holiday and craft bazaars I usually go to, it felt way more do-able and calm. I always opt for comfort for these kinds of activities. I am sure I have talked about these shoes on the blog before. I bought them at the end of our Redwoods road trip. The
Reebok Trail Grips
are meant for hiking and, I gotta say, are the most comfortable sneaker-type shoe I own. Even when my leg muscles are feeling all the walking, my feet remain pain-free. The plaid shirt and jeans have been in my closet for years. These particular dark wash jeans are always a go-to when I am throwing a quick outfit on. While the plaid shirt is a bit oversized, the color combo keeps me grabbing for it. Extra points that it matches my shoes! haha
Torrid tees have been a bit inconsistent in sizing for me lately. The
Brains Beauty Booty tee
was a bit more fitted in the tummy compared to this Outlander version. I typically buy a size 3 in Torrid tees and this one is no exception. I appreciate the slightly looser fit, but the hem is longer than most of my other size 3s. I will definitely be hemming it just a few inches so it is more wearable with various tops.
What I do find annoying concerning fit in Torrid graphic tees across the board are the super short sleeves. They are fitted on my larger upper arms and, because they are so short, end up traveling up to my armpit. I have to pull them down throughout the day. I would like decent elbow-length sleeves on occasion. Or perhaps make some more raglan style versions of graphic tees because I do enjoy the three-quarter length as well. The sleeves are really my only gripe. Compared to my five years or older Torrid graphic tees, I find the current versions to be more well-made. The material of the newer tees is thicker and better quality.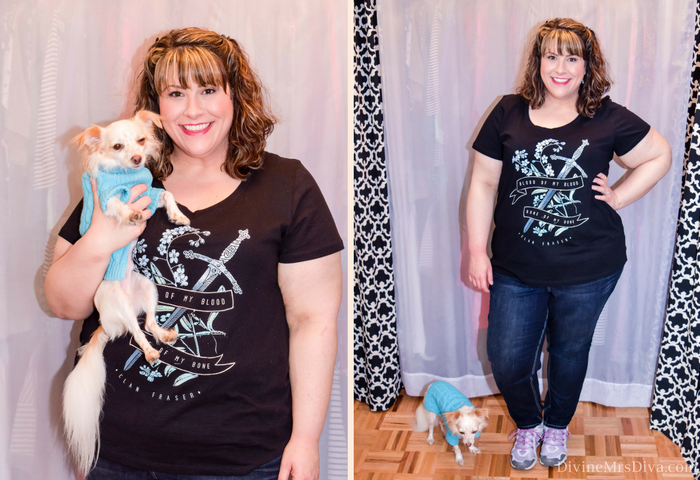 Finn did not want to miss out on being a part of this photo shoot! He stood right by me the whole time and stared up at the camera. He's usually pretty camera shy, but I'd like to think he was showing off his new sweater.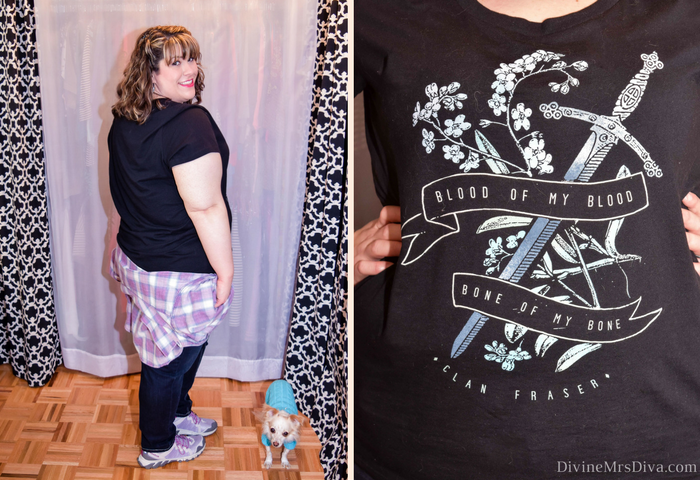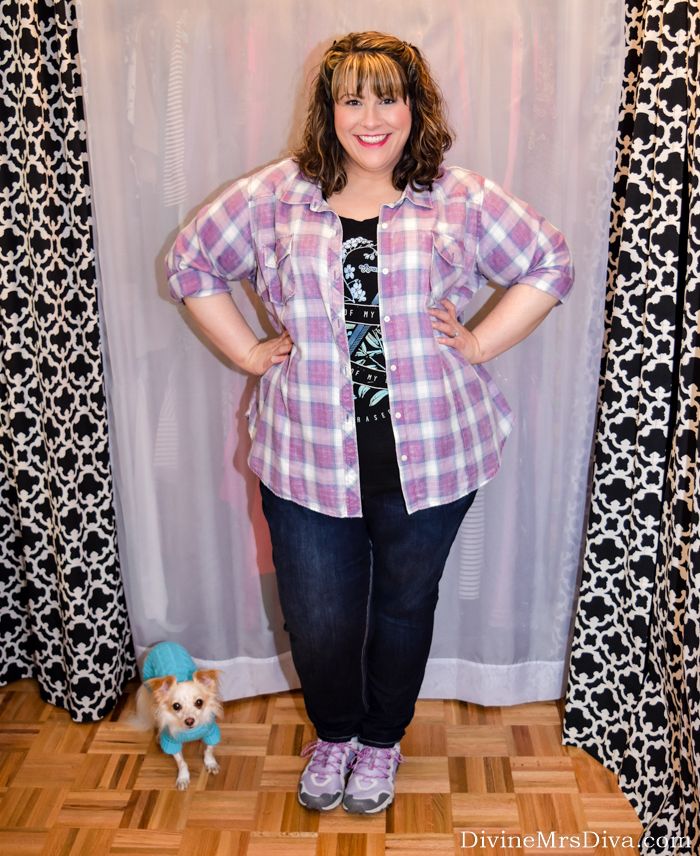 Outlander Clan Fraser Scoop Tee - Torrid
Purple Plaid Shirt - Torrid (
similar
)
Skinny Jean with TTT
- Lane Bryant
Reebok Trail Grip 4.0
- Reebok
Do you have a favorite brand for graphic tees? What kind of tee are you wishing for in terms of your favorite band, movie, show, or other reference? What holiday events do you attend where comfort is key?