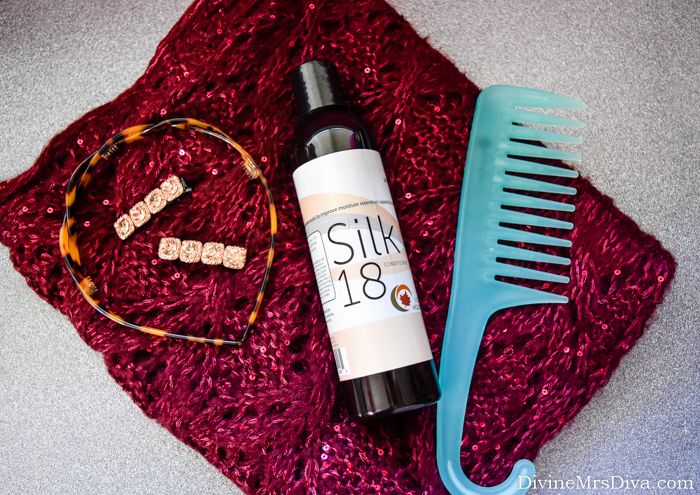 I've been trying to make the switch to using more natural and organic products for my beauty needs. While it can be hard to find things across the board that meet my needs, budget, and performance expectations, I feel that it is still worth the effort to try out new natural products when I find them. I have come across some fantastic products and companies in my pursuit and, in the process, been able to switch a majority of my hair care, bath and body care, and skin care (
and some makeup too
) over to natural and organic products.
Maple Holistics
was not on my radar until they reached out to me. They specialize in natural hair care products, but also have bath and body and skin care items as well. Products are made in the USA, are all natural, cruelty free, sulfate free, and safe for color-treated hair. They sent along one of their best sellers - the Silk 18 conditioner - for me to try and review for all of you. I've been using it for two months now in an effort to give you a well-rounded review. Read on for my experience!

- Maple Holistics gifted me the product in this post. All opinions presented are my own and without influence. -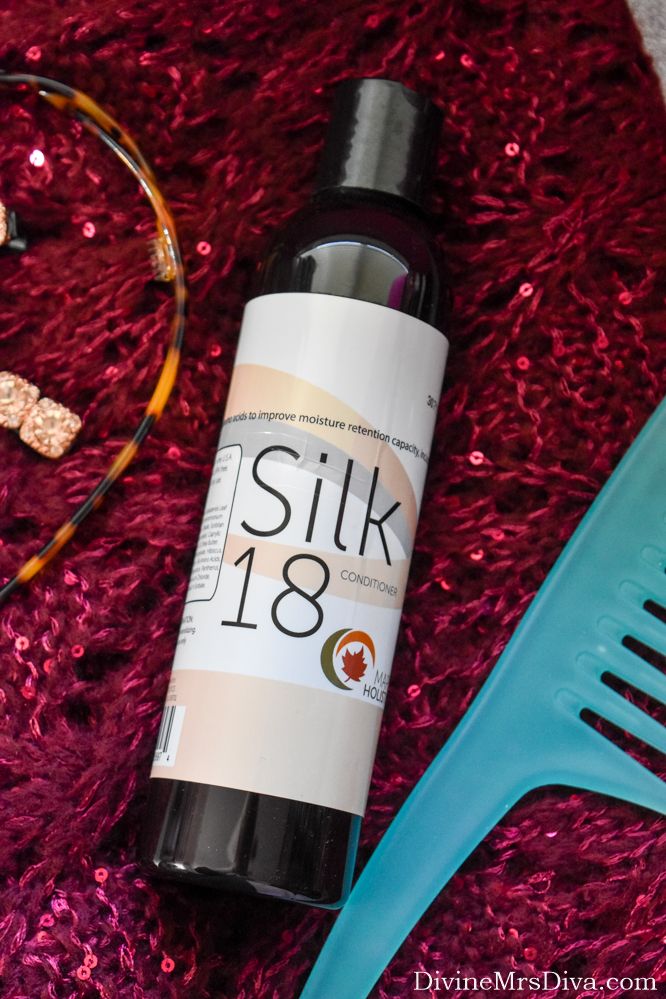 The
Silk 18 Conditioner
is one of Maple Holistics best sellers. The formula is the product of years of research in finding the right balance of conditioning agents to maximize the smoothness of hair with no harmful additives. Ingredients include silk amino acids, Shea butter, aloe vera, green tea, pomegranate, hibiscus, sea buckthorn, argan and jojoba oils, botanical keratin, and vanilla. You can read a larger description of the ingredients and their benefits
on their website
.
While most shampoos and conditioners I have tried lean towards a more herbal or fruity scent, this conditioner smells like lovely, warm vanilla. It isn't a fakey vanilla scent. It is a very natural and mild vanilla scent that isn't too sweet. The texture of the conditioner is more like a lightweight cream. It penetrates my thick hair with moisture and, based on reviews, doesn't weigh down fine hair either.
I have thick, coarse, wavy to curly, color-treated hair that tends to be dry and in need of moisture. As I mentioned, I have been using this conditioner for a couple months, which is about how long the bottle lasts. I shampoo and condition every other day or so. Obviously, if you wash your hair more often and/or have finer hair than I do, the amount of time the bottle may last for you will vary.
Since using this conditioner, I have found my hair to be incredibly soft, hydrated, and manageable. I feel that I have less fly-aways and dry ends. It is easier to comb my hair out after my shower. While I pride myself on using great products that work for my hair on a regular basis, I still noticed a difference in my hair within the first few uses of this conditioner. I've already bought a full-size for myself and for my mother-in-law.
In terms of cost, the
8 ounce bottle is $11.95
on the Maple Holistics website. They take off 10% when you buy two or more. Alternatively, you can also
purchase products on Amazon
where this conditioner is
$9.95 with Prime shipping
available. Compared to the conditioner I was using previously (
Shea Moisture's Coconut and Hibiscus Curl and Shine Conditioner - $10.99 for a 13 oz bottle
), the price is slightly higher. But I do feel the results of using the Silk 18 outshine the competition.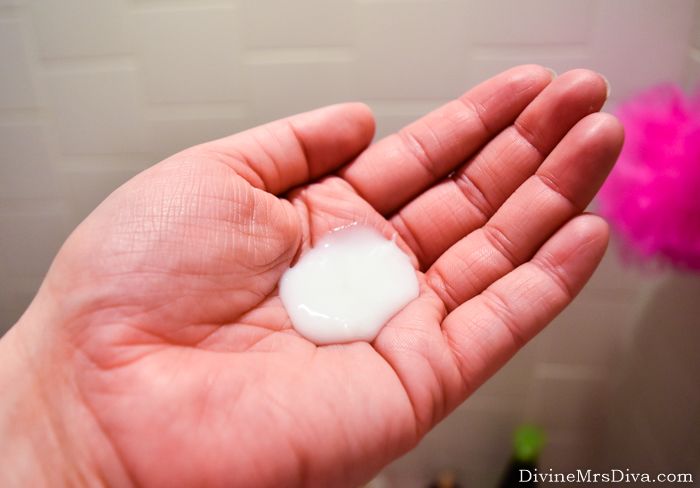 Have you used products from Maple Holistics before? Do you have a favorite natural product or brand that has a permanent place in your beauty routine?
If you'd like to sample a product from the brand yourself, they do have a sample promotion going on
.
You can read more about it,
here
.