For this week's recipe, I wanted to give you a simple, fast, and easy recipe perfect for summer. A friend of mine made this slaw for a dinner party and I couldn't leave her house without this recipe. The first time, I had it on cheese enchiladas, which was excellent. It doesn't have to go with just Mexican-inspired meals though. It is fabulous on fish of any kind, hamburgers, veggie patties, or just by itself.
So without further ado:
Ingredients
- 2 Medium to large tomatoes, chopped
- 1 Diced white onion, chopped
- Fresh minced garlic (a teaspoon to a tablespoon, depending on how much you love garlic)
- Bunch of cilantro, finely chopped
- Salt and pepper
- 3 Limes
- 1/2 cup cider vinegar
- Agave or honey (about 2 tablespoons)
- Olive oil
- Bag of shredded cabbage
- Jar of pickled jalapenos, drained
Directions
1. Make a pico de gallo by combining (in a large mixing bowl) the chopped tomatoes, chopped white onion, minced garlic, and chopped cilantro. Squeeze in the juice of 1 lime. Add salt and pepper to taste. Mix well and set aside.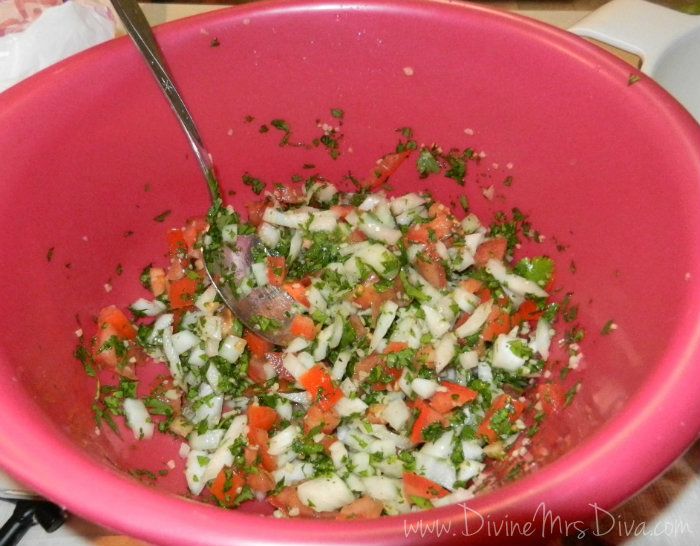 2. Next, make the dressing. In a small bowl or cup, combine the cider vinegar, agave or honey, the juice of 2 limes, and a dollop of olive oil. (
Sometimes I add some lime zest, any leftover cilantro because I LOVE cilantro, and/or fresh ground pepper
.) Mix well.
3. Bring back your pico de gallo mixture and add the shredded cabbage and jar of pickled jalapenos. (
You can add less jalapenos if you so desire. We love them, so it takes the whole jar.
)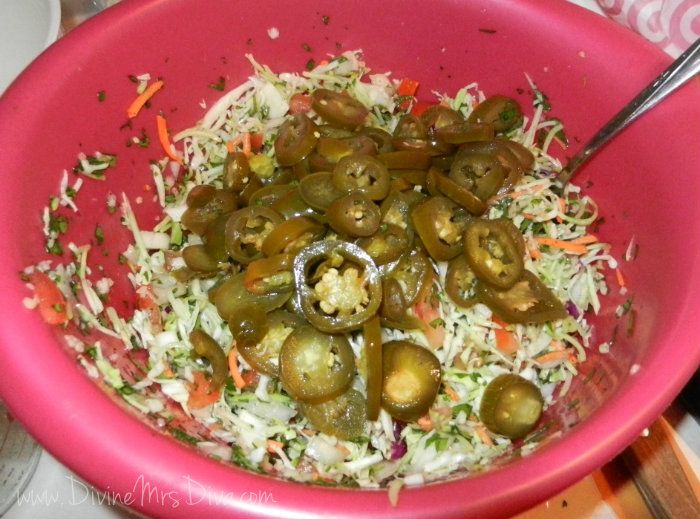 4. Pour your dressing in and mix very well. Now feast upon this slaw and put it on top of everything!! It's really quite healthy, packed with antioxidants and vitamins.