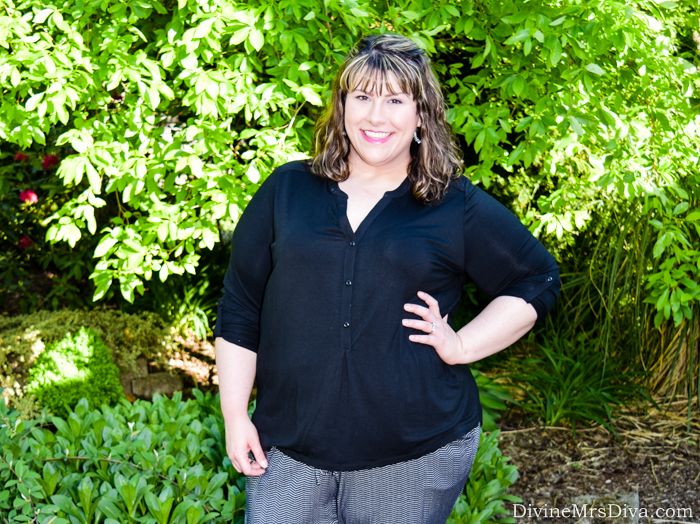 I was late to the soft pants trend last spring/summer. It seemed like a great idea in theory, but I wasn't sure how the tapered ankle and silky fabric would look on me. I thought it might accentuate my lumps and bumps and just look odd. I had friends sporting the cutest summery soft pants ensembles, so I eventually tried some on. During
a fitting room trip
I tried on the pair in today's post, but they were a size too big. I was really surprised with how much I liked them, so after thinking on it for a few days I ordered my proper size online. It is one of those instances where I loved this outfit and wore it quite a lot last summer, but I either forgot to take pictures or the lighting was horrible. So today, we are revisiting this outfit with all new photos.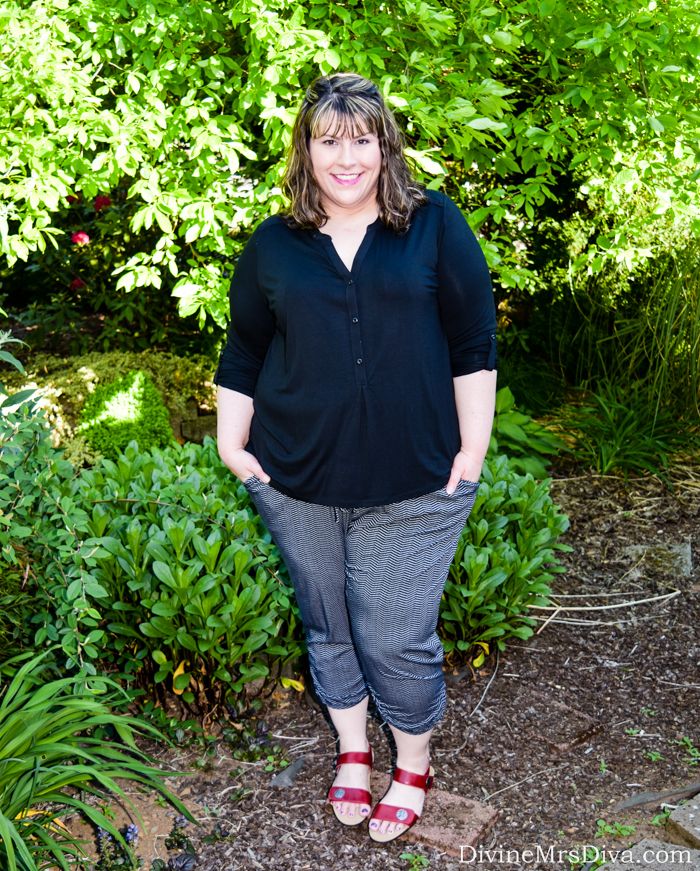 Like I mentioned, I was really surprised with how comfortable and cute these pants were. I love the ruching at the ankle, the drawstring waistband, and the ease of wear. They are made from a slinky rayon fabric, so I do have to iron them. They get wrinkled at the butt and behind the knees if I sit too long. They also shrank a couple inches after I washed them, which makes them stop higher than an ankle jean would. Still, I think it works for my proportions and doesn't bother me at all. They are definitely summertime pants, so the shorter length keeps me a tad cooler.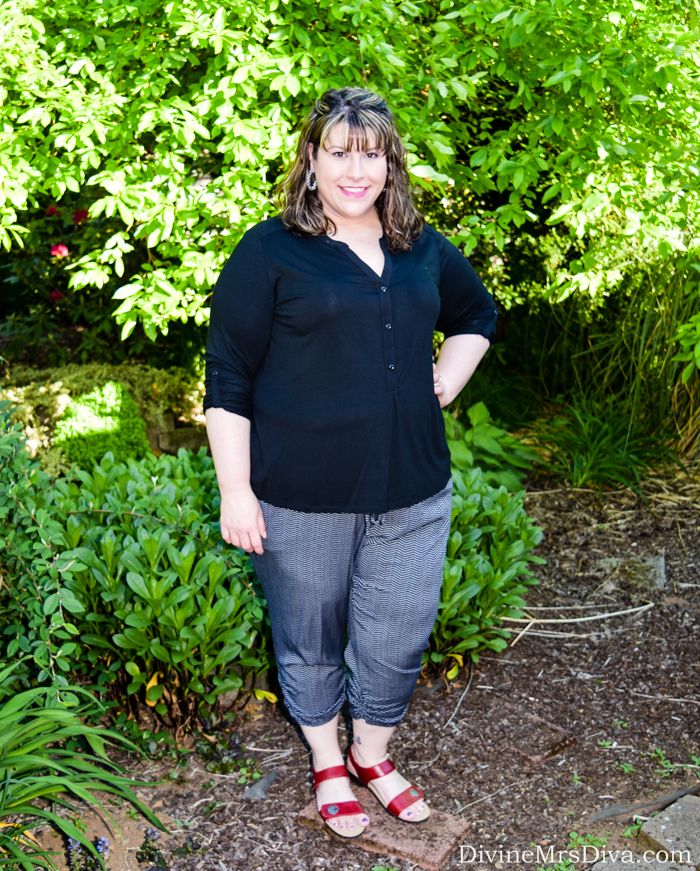 As far as lumps and bumps go, they are loose enough that they don't dry attention to cellulite or anything. Occasionally if I stand a certain way, a fattier part of my thigh may be visible. It certainly isn't anything like I thought it would be given the fabric and cut. I'm wearing these in a 3 from Torrid. The 4s fit and were longer, but the butt was really baggy.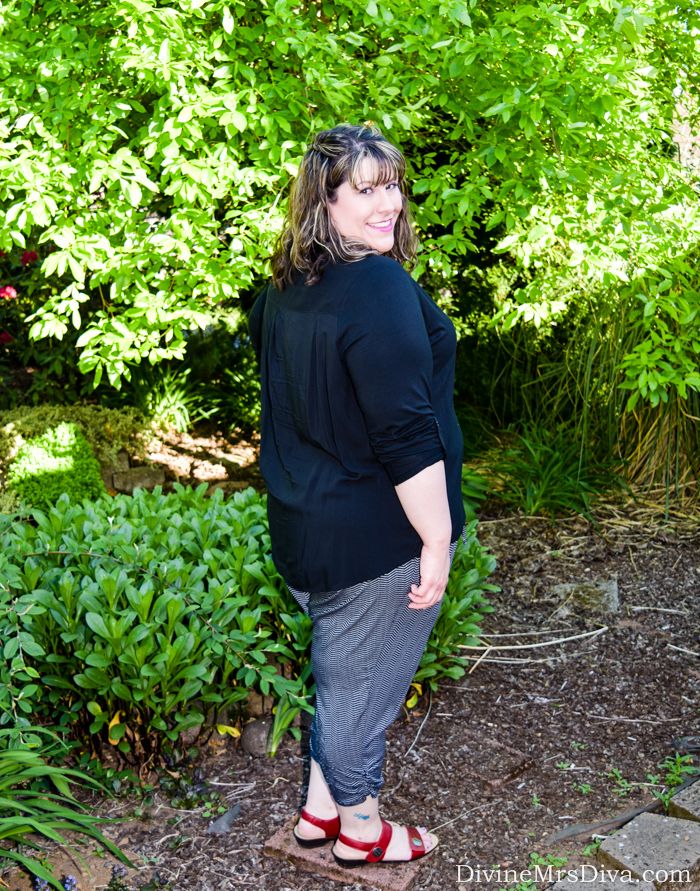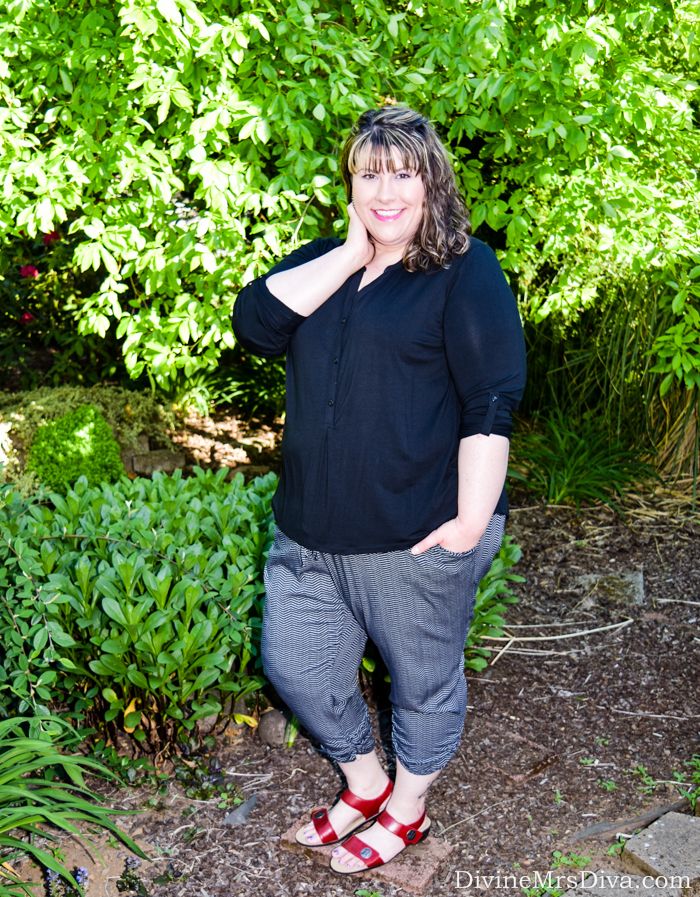 I am sure a lot of tops would look cute with these pants, but I tend to love the way this black Ava & Viv top looks the best. It is made of a similar weight material (but stretchy) and in a cut that is equally relaxed. I think both pieces are structured enough, but still offer a loose and comfortable feel. I was looking for a black top like this (
open neckline, 3/4 sleeves, longer length
) for a long time before I found this one. The 3X fit me well, though the upper arms are more fitted. The cut was more fitted on my bust but offered room in the tummy, which is really hard for me to find. Maybe it's the color scheme or the way the clothes fit me or the combination of them all, but I felt more grown up and sophisticated in this look, as opposed to my normal colorful, sparkly ensembles. It is still an outfit I will be wearing this summer for sure.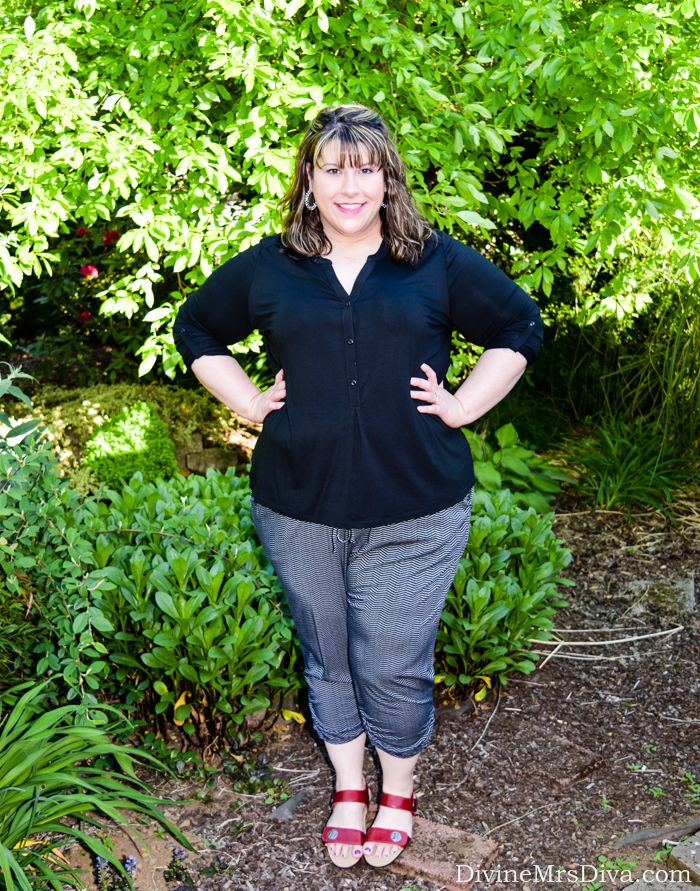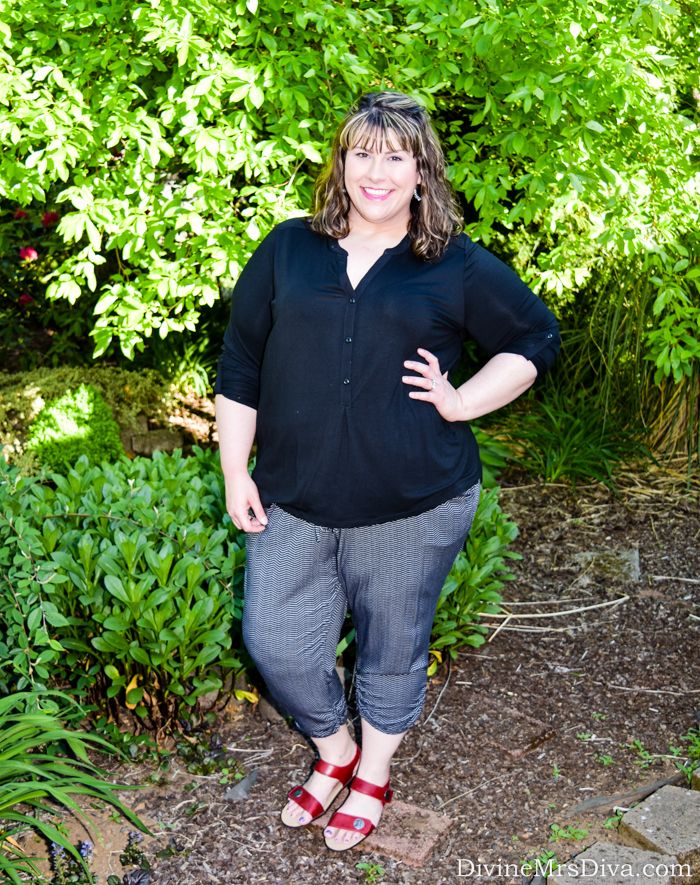 Chevron Soft Pants - Torrid (
similar
,
similar
,
similar
,
similar
,
similar
)
3/4 Sleeve Popover Top - Ava & Viv for Target (
similar
)
Annika Slide Sandal
- c/o Propet USA
What is your favorite spring or summer outfit? Do you have an ensemble that makes you feel more sophisticated?