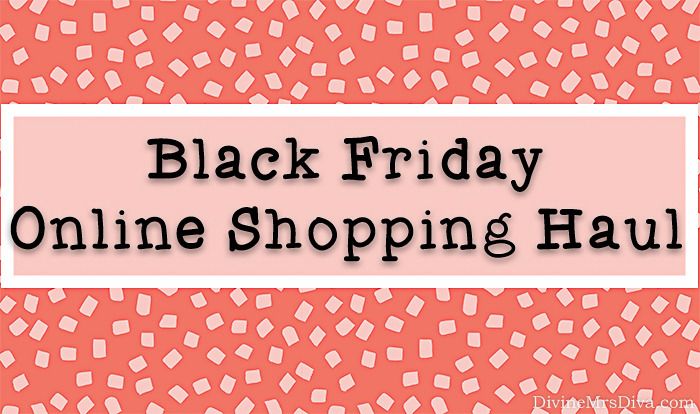 I'm not a fan of going out to stores on Black Friday. I don't think I've ever actually participated in that tradition, nor is anything I want to buy so important that I would risk being trampled for it. The only time I will risk being trampled is going to a New Kids On The Block concert. haha
So happy am I that I have the internet available to me for shopping online at home, in my pajamas, drinking wine. I was on shopping lock-down for the majority of fall as we saved up for our two vacations. Come Black Friday, I was ready to shop my fingers to the bone! Read on for a look at what I bought and a collection of mini-reviews of items and recommendations....
I like to think of myself as frugal. I don't like
paying full price for anything, so taking advantage of sale prices is awesome. There are also coupon codes and special offer codes to take advantage of. Before we get started, I want to make sure to point out a few resources in case any are new to you:
Alrighty! Let's get to the fun stuff:
First up is clothes and accessories.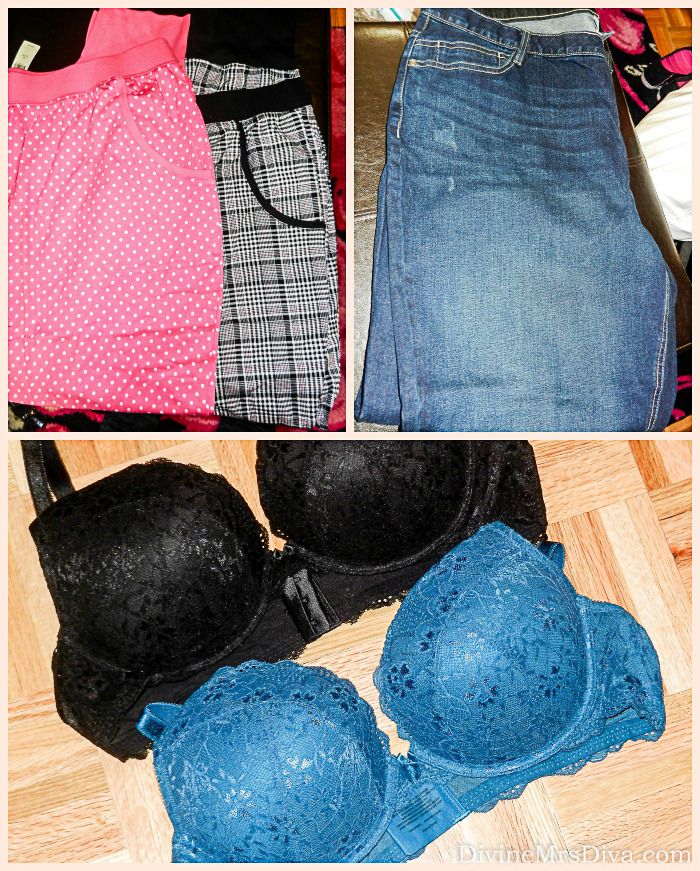 Lace Plunge Bras (Torrid)
- My eyes were glued to
Torrid
first and foremost because I wanted the bras to go on sale! I have mentioned how great their plunge bra is before, and I am sticking to that. A lot of my LB bras are getting older and uncomfortable, so it was time to restock. I've sworn by my Lane Bryant bras for so long, I wasn't prepared for anything else to work very well. But I find the Torrid bras to fit so much better. I'm a 42B (sometimes A), so it is extremely hard for me to find a bra that fits right. The Torrid bra cups are pretty well-sized, though sometime they are a little big when my boobs settle in the cups after a few hours. A little fluff and all is well. The Torrid bras are also more comfortable because the band is wider all the way around. They have not rolled or cut into me like my Lane Bryant bras do. (
LB doesn't have wider bands in B cups sizes. I would need to be a C or higher for the wider band that is more comfortable.
) I own three Torrid bras now, all the plunge style, and have been wearing them consistently. My clothes fit better and I am much more comfortable throughout the day. If you haven't tried Torrid bras yet, go try some on in-store and let me know what you think. I bought both the
black
and
teal
in a 42B. (I also own a pretty pink and navy one as well.)
Patterned Jogger Lounge Pants (Lane Bryant)
- Most of my "house clothes" (aka pajama pants that I don't wear to bed) are too big for me now and drag on the floor and look generally sloppy. I bought a pair of leopard jogger style lounge/pajama pants from
Lane Bryant
earlier in the fall and love them! So when they were offered in
polka dots and plaid
, I snatched them up! These are super cute and very comfy. They don't stretch out too much and fit me way better than my larger sized (and extremely old) current house pants. (I bought these joggers in a 22/24.)
Dark Wash Girlfriend Jean (Catherines)
- I have been awaiting
Catherines
to offer their
Girlfriend Jean
in a dark wash. As soon as I saw these online, I snatched them up! My light wash Girlfriend Jean is one of my favorite pairs of jeans and great for traveling because the waistband doesn't stretch out and get saggy like my other jeans. Yay!
Olivia Crossbody Bag (Charming Charlie)
- The grey/pewter version of this bag was one I bought in Las Vegas last November. It has since come in handy and been my go-to clutch for dressier occasions. I wanted to make sure I had it in black too, so when
Charming Charlie
had a $10 of code, I used it to purchase the black version online. It seems to be sold out now, but they have carried this style for two years in a row now. I'm looking forward to more colors!
Women's Stretch Sole Flat (Crocs via Amazon)
- I initially bought
the turquoise flats
in preparation for my Thanksgiving trip. I wanted a comfortable shoe to wear for flying that I could easily slip on and off, but that was cute enough to wear with multiple things. I'm only a fan of Crocs when you can't tell that they are Crocs. Otherwise, they usually look hideous. The turquoise was on sale in my size (11) for more than 50% off, so I snatched them up. They turned out to be super cute and extremely comfortable, perfect for my trip. I have wide feet, but these fit well just as they are. When I got home, I found the black pair on sale at
6pm.com
. I even bought my husband the
men's loafer version
for Christmas. His feet are very wide, so he had to size up.
Next up is an array of beauty products.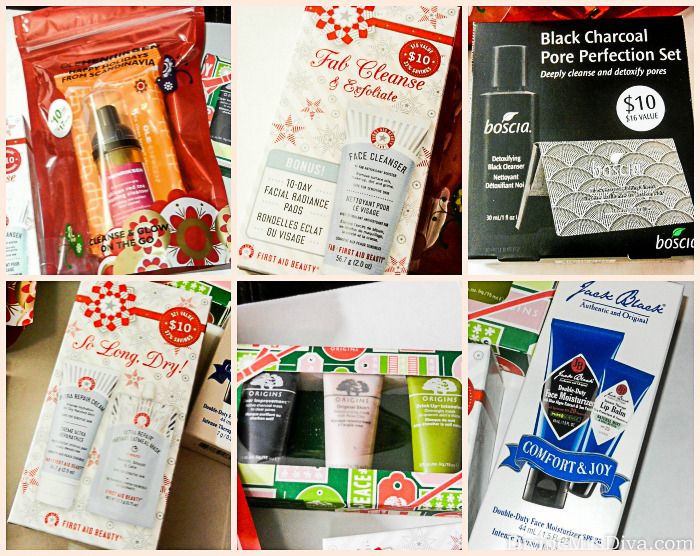 Sephora's
$10 Black Friday Deals are always so fun to receive in the mail! They are some great kits, so I take the opportunity to try new products as well as stock up on things I need more of. Sephora also offers a once-a-year fee of $10 to get free 2-day shipping all year. Some of these kits are still available, so I am going to do a run-down of each in case they appeal to you:
Royal and Langnickel just launched
a makeup brush collection
not too long ago. I received an Eyeshadow Shader Brush in an Ipsy bag and really liked it. Through
Ipsy
, I received a discount code on any purchase from the brand's website, so I snatched up a few more brushes to try. They are pretty inexpensive, but feel very nice. The handles are thick and a little rubberized, so they feel good in the hand. I haven't had a chance to use them a whole lot yet, but so far I really like them. They also offer brush kits that come in little holders and would make great gifts. I bought
the Buffer Brush
,
the Crease/Smudge Brush
,
Multi-Purpose Powder Brush
, and
Powder Brush
. Some of my MAC brushes are dying, so I am hoping these replace them okay.
As I mentioned before, I love offer codes. When I buy from Sephora, I try to work it so I get as many free samples as I possibly can. This allows me to be able to try more new-to-me products and have back up travel sized items. I automatically got three free samples with my purchase, but I used 100 reward points for the BareMinerals lip balm and used a code for the Late-Night Necessities Sample Bag. It had some awesome things in it as well, like the Kat Von D liner that I haven't tried yet and products I like already from Origins, Make Up For Ever, and Dr. Brandt. I haven't used all of these products, but I will talk about the ones I have used: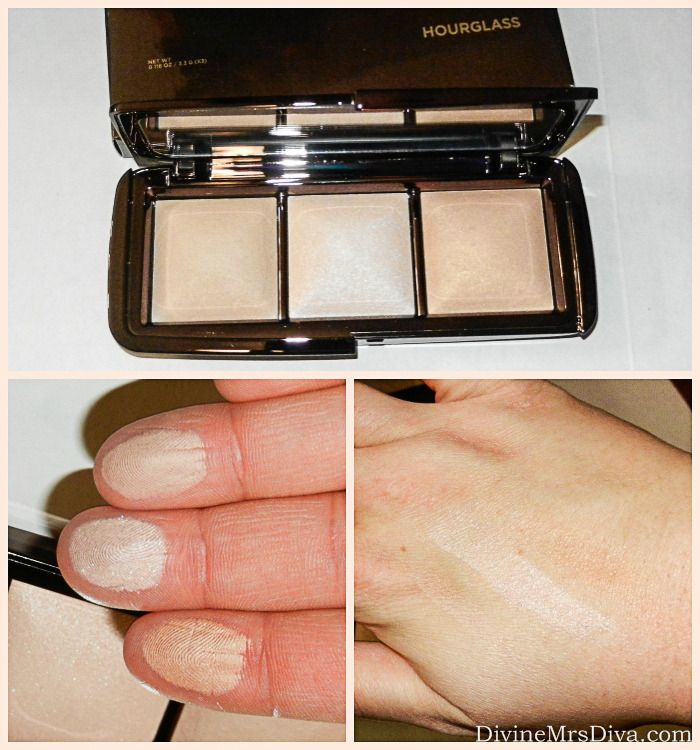 I also had a gift card from my birthday that I decided to finally use. I LOVE the
Hourglass Ambient Lighting Powders
. Although they are a little pricey, they are worth it for their performance, quality, and how long they last. I own two full-size powders in Dim Light and Luminous Light. Luminous is my absolute favorite because it has a little more shimmer to it. Basically, these powders mimic soft light that reflects off the skin and gives you a radiant, flawless glow. They are subtle, but they are amazing! I don't leave home without putting it on; and I can definitely tell the difference when I don't use it. It blurs imperfections and just gives your skin a beautiful finish. So I used my gift card on this
Ambient Lighting Palette
of three: Dim Light, Incandescent Light, and Radiant Light. Once I am done with my makeup, I use a buffing brush to buff one (or more) of these on my skin. Then I finish with a setting spray.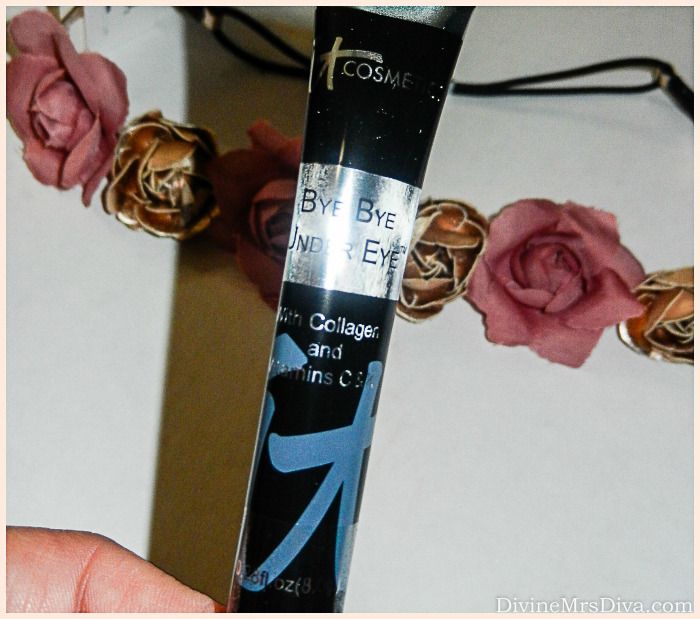 I've recently become obsessed with
It Cosmetics Bye Bye Under Eye concealer
. I tried a sample through a kit or something and bought a full size for my recent vacation. (
Ulta had it 50% off on Black Friday, so I bought more.
) I used it so much and LOVE IT! It is a full coverage, long-wearing, waterproof concealer. While it is meant for the under eye area, I use it all over my face to cover imperfections and such. I wear the shade Neutral Medium. It is a thicker formula, so I have to apply it with a damp makeup sponge to thin it out a little. Just try it! The
It Cosmetics eyeliners
are some of my all time faves already, which makes me want to try everything the brand offers.
Finally, I bring you some matte lipsticks from a company that was totally new to me,
NicoletBeauty
on Etsy. I started
following the brand on Instagram
because I loved the colors. The CEO often models the lip shades on the Instagram feed, as well as reposts swatches from customers who have taken pictures of themselves wearing the lipstick (including me!). The matte lipsticks are creamy and wear a long time. They are super pigmented and really gorgeous. She posts sale codes on Instagram, so you can take advantage of those from time to time.
Nicolet Av is my favorite so far
. It reminds me of the color of Revlon's Balm Stain in Lovesick, which is my absolute favorite. Perris is dark but different than what I usually wear, so I really like it. (I am wearing it in
this post.
) I do not know why my Perris looks so splotchy in the photos. It goes on as well as the others and doesn't look like that in person.
Have you tried any of these products or brands? I would love to hear your take on any of the mentioned products. Did you do any shopping or take advantage of any great deals over the holidays that you'd love to share? Do you have a beauty product, accessory, or clothing item you just cannot live without?