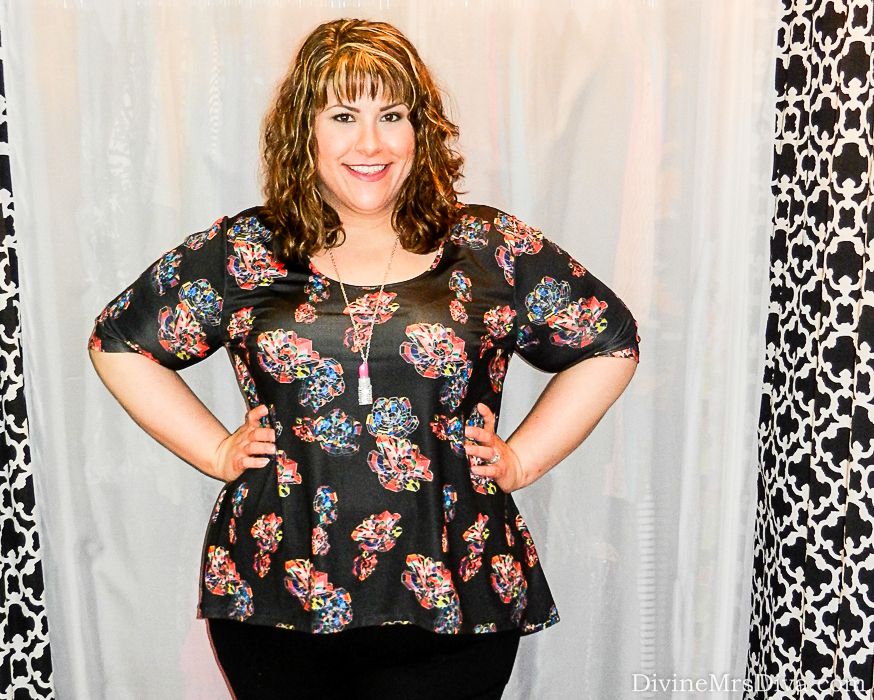 Winter means rain, rain, and more rain here in the Pacific Northwest. While the rain means it is also green and super pretty out in nature, it also means it is very difficult for me to take decent outfit photos. I try to do them away from home when I can, but the weather has not been letting up enough. I have a few new outfits to photograph on Saturday that I am looking forward to sharing with you all. Today, I bring you another Gwynnie Bee look from the comfort of my dressing room.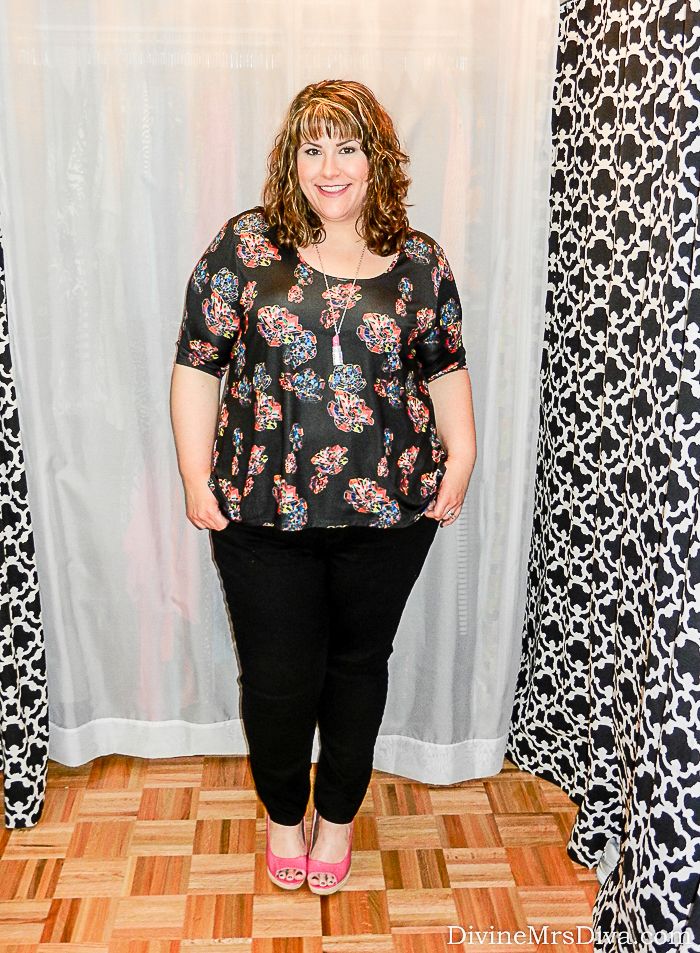 Jete is another house brand from
Gwynnie Bee
that I have previously discussed on the blog. Because I am so drawn to the color usage and styles of the house brands, I had a lot of them in my Gwynnie Bee Virtual Closet. This resulted in many consecutive GB packages of just house brand items, which is why I have a lot of house brand photos waiting in the wings. How many more times can I say house brand in one paragraph? hahaha
As I have stated, the house brands have great fit, silhouettes, colors and patterns, but they are all made with an obviously cheap poly/spandex material that I do not like. Yes, the fabric is smooth and stretchy and comfortable to wear, but it ends up looking very cheap. Total bummer. However, Gwynnie Bee allows you to try items without committing to them, which I feel is part of the fun. I like styling new pieces and trying new brands, even if they aren't exactly what I want them to be.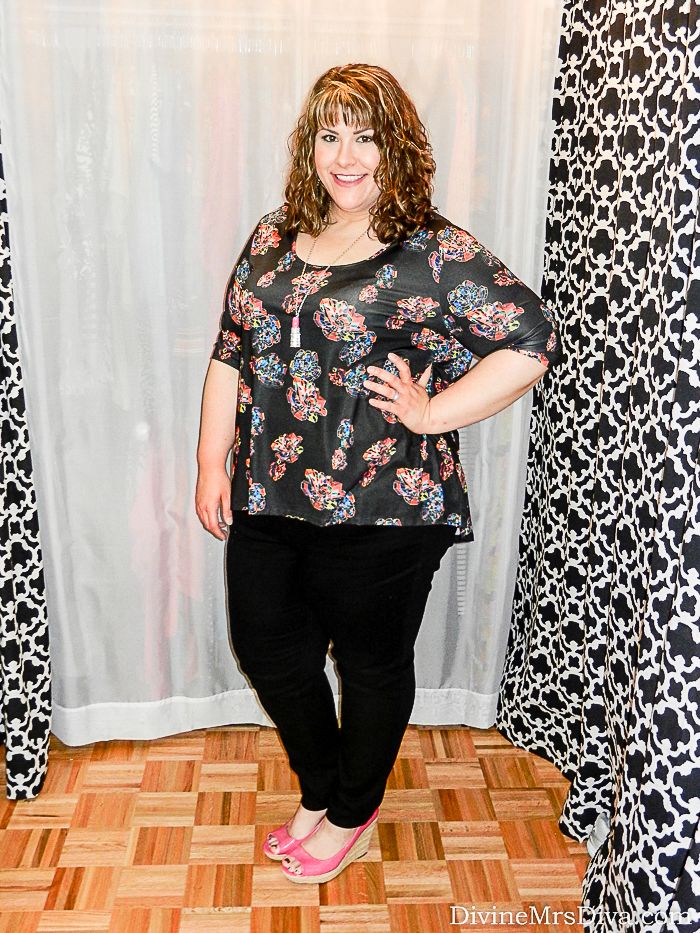 That said, I am wearing this hi-lo tunic in a 3X. It is kind of a swing silhouette in that it is a bit more loose towards the bottom half. This allowed it to skim over my tummy and hang really well. The sleeves are a great length and the scoop neck is not too high or too low. I particularly love the very colorful, pixelated rose design. This top could also be belted for more of a peplum look.
I kept my styling pretty simple for this one. Black skinny jeans and pink accessories create a little dressy casual number for many an occasion. I do wish the fabric and try-then-buy price were better for this one because I really liked it.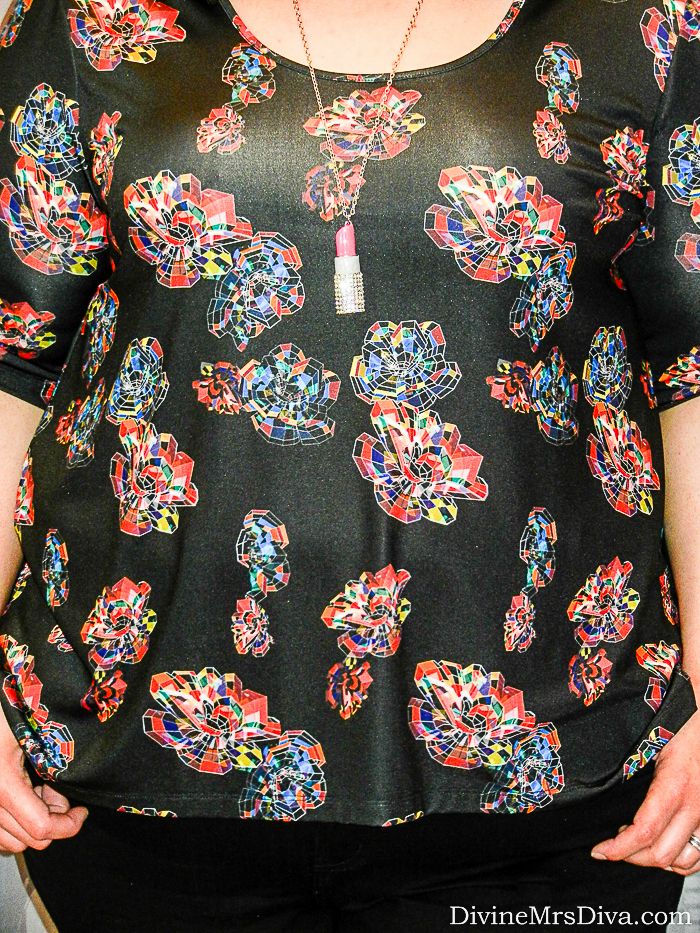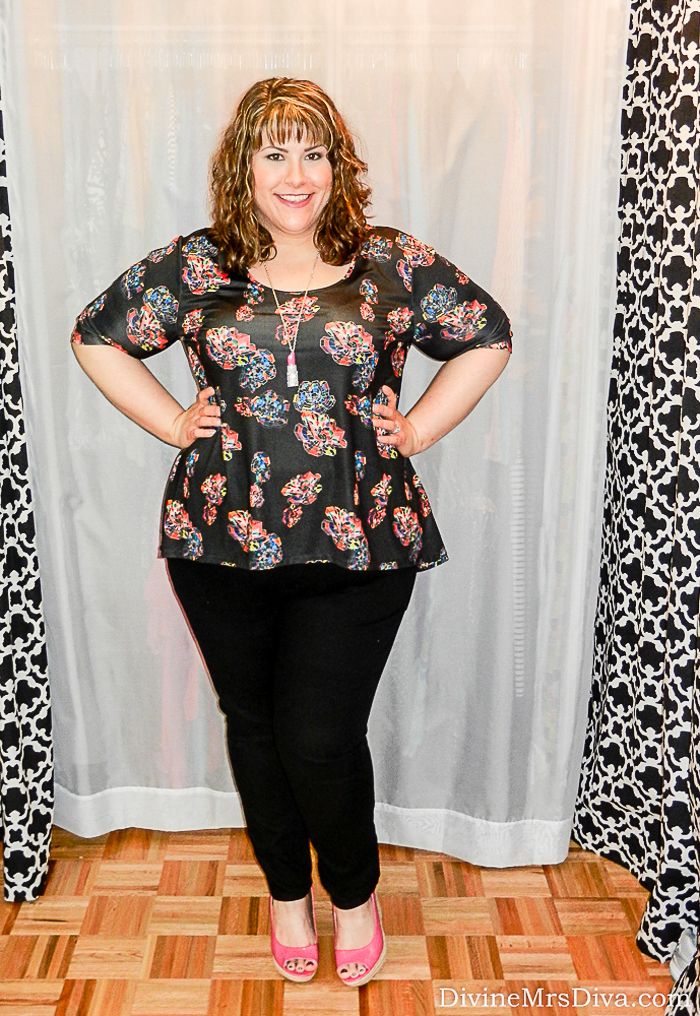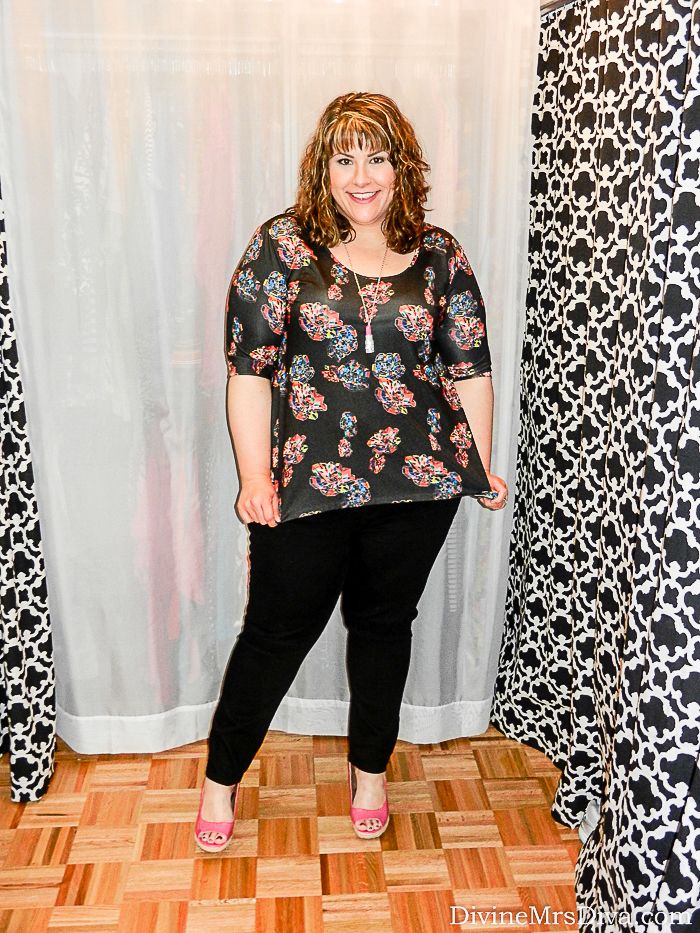 Geo-Floral Hi-Lo Tunic
- Jete via
Gwynnie Bee
- Get your first 30 days free!
Black Genius Fit Skinny Jeans - Lane Bryant (
similar
,
similar
,
similar
)
Rhinestone Lipstick Necklace - Torrid (
similar
,
similar
)
Pink Wedges - Torrid (
similar
,
similar
,
similar
)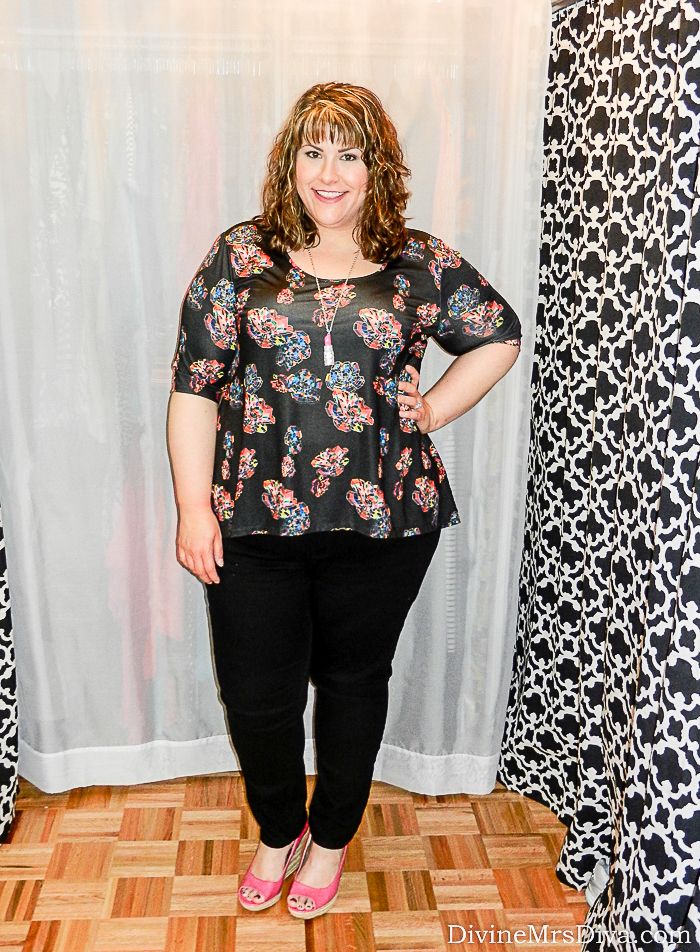 Have you tried Jete? How would you style this top? What draws you to an article of clothing more - silhouette, color/pattern, or fit?