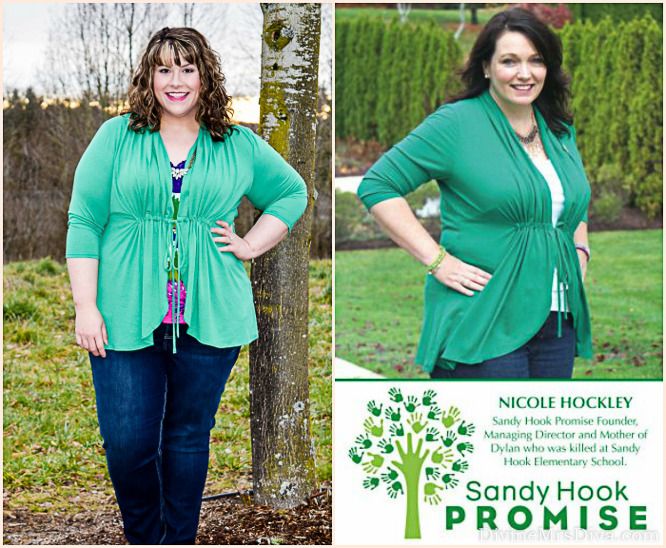 Besides providing beautifully made plus size clothing, Kiyonna is a wonderful company that regularly gives back to charities. I've had the honor of helping put the word out about
their breast cancer awareness campaigns
the last couple of years. This winter they are helping raise awareness and funds for the Sandy Hook Promise. This organization was founded by Nicole Hockley, also the Managing Director, whose son Dylan was killed during the horrifying tragedy at Sandy Hook Elementary School.
For the first 300 Sunset Stroll Bellinis in Promise Green sold, Kiyonna Clothing will donate 100% of sales to Sandy Hook Promise. Afterwards, 20% of each bellini sold will be donated. The "Promise Green" color is a limited edition item curated exclusively for the Sandy Hook Promise fundraiser. Read on for more information on Sandy Hook Promise and a review of this bellini...


- Kiyonna gifted me the top in this post. Opinions on the item are 100% my own. -
Their mission:
"
Sandy Hook Promise educates and empowers parents, schools and community organizations on how to prevent gun violence before it happens by delivering and advocating for mental health and wellness early-intervention programs, gun safety storage practices and sensible state and federal policy.
" Visit the website
here
.
There is so much that needs to be done to ensure such horrible events never happen again. While it can be very difficult to talk about, it is vitally important for us as a society and community to have a civil discourse on the subject and to take action to prevent further instances of unnecessary violence.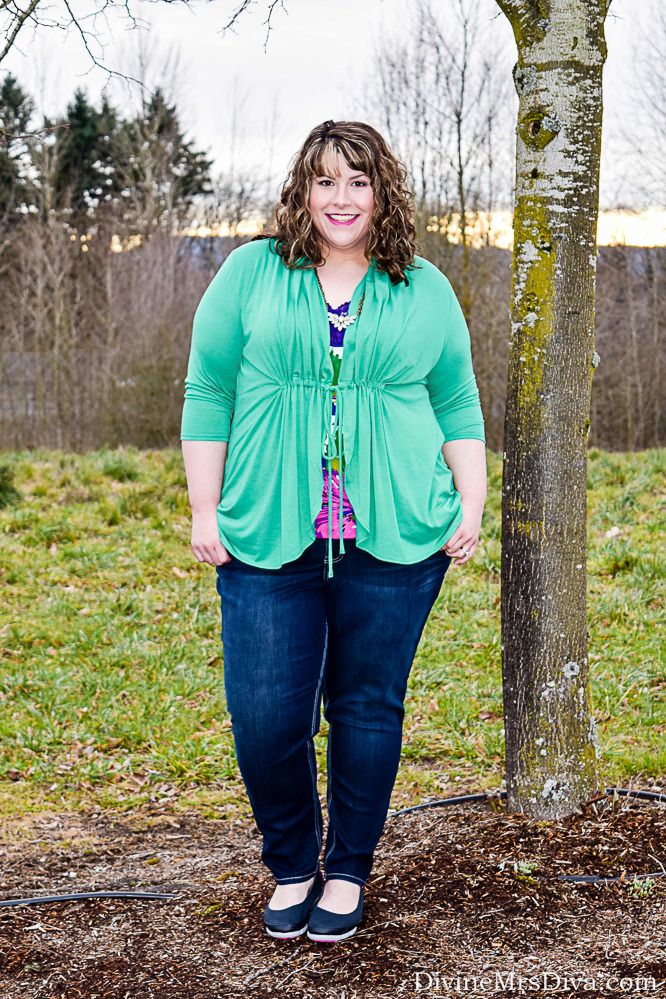 Cutting to the chase, this bellini is just as awesome as the other ones I have talked about on the blog before. You can expect the same fit and quality from Kiyonna as they always put forth. The cardigan is lightweight and can be worn for multiple seasons. The jersey knit is soft and easy to wear with a comfortable stretch. While you can certainly wear it open, I prefer to wear it gathered and tied in the front with a hint of my tank top peeking out. Because of the beautiful gathering (which you can tighten or let out depending on your personal taste), it looks great on everyone. And even if the charity aspect doesn't call to you, this gorgeous emerald green shade would be great for a St. Patrick's Day celebration and perfect for every season of the year.
I particularly love these bellinis and get use out of them because they are lightweight, comfortable, and casual. You can throw them on over a tank or tee for an effortless outfit, but you still look stylish and pulled together. A simple change of accessories also provides a dressier top or work appropriate look.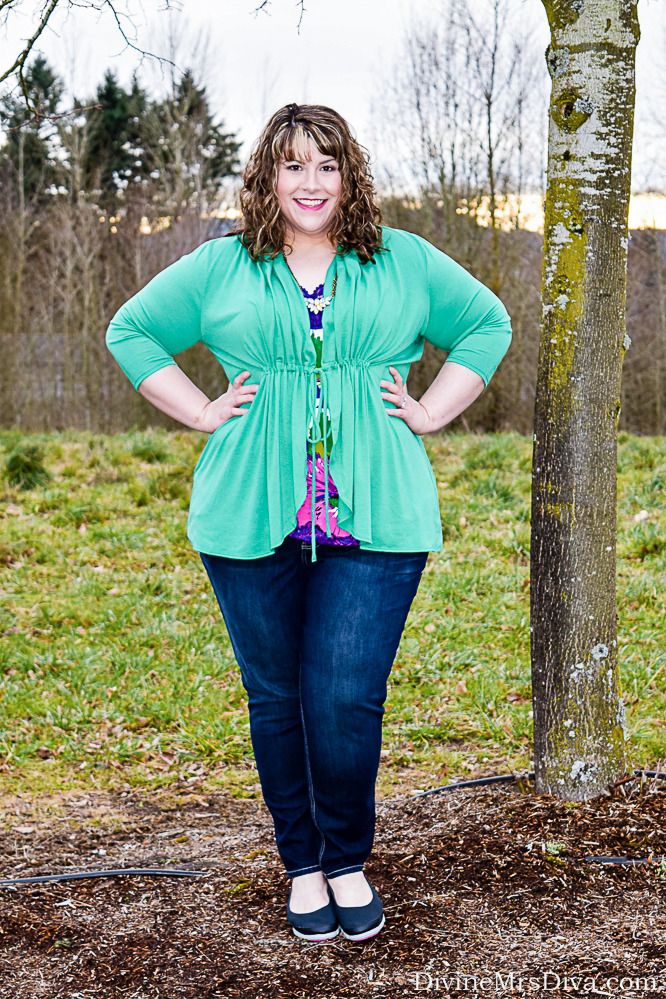 I'm a casual girl, so I styled my bellini with skinny jeans, flats, and a colorful tank. It was a perfect ensemble for running errands for the day and heading out to dinner. The drawstring isn't as fussy and clingy as a belt, but ensures some definition so I feel I look my best.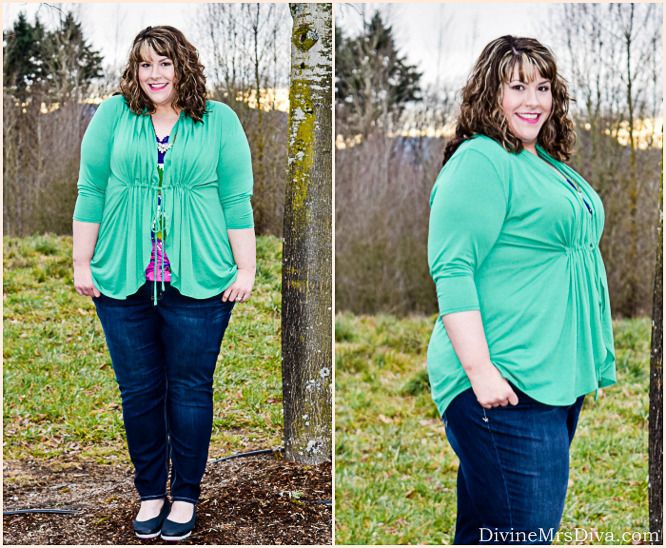 Sunset Stroll Bellini in Promise Green
- c/o Kiyonna
TTT Skinny Jean
- Lane Bryant
Floral Lace-Trimmed Tank - Lane Bryant
Perry Street Laurel Necklace - Bought via Rocksbox
Stretch Sole Flats
- Crocs
Do you own any bellinis from Kiyonna? How would you style this Sunset Stroll Bellini? What causes inspire you?