I can't believe I have yet to post about our anniversary fun. June was a much crazier month than I anticipated. So let me catch you up really quick...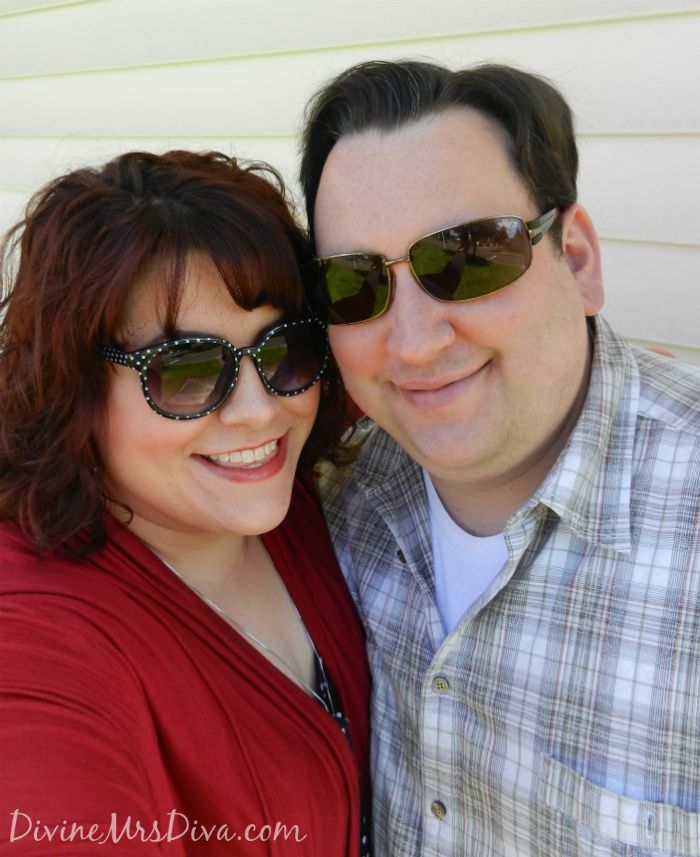 Sean and I celebrated our
5th Anniversary
this year. In an effort to do something different, we had a trip to the beach with the furboys all planned, but the weather was going to be chilly and rainy at the coast. That trip was cancelled because who wants to go to the beach only to hang out in the hotel room?
What we normally do is stay the night at the hotel where we were married, drink wine, eat an amazing dinner, walk around the grounds, and just relax. However,
McMenamins Edgefield
is quite the hot spot for weddings and other celebrations, so we missed out on getting a room in time. Plus, they don't allow dogs and we can't leave the boys home alone for that long.
So we did the next best thing - we visited the hotel, ate that amazing dinner, drank that wine, and enjoyed a walk around the grounds before heading home. It was a more low-key anniversary for such a milestone, but we are
kind of
buying a house right now. lol I suppose saving money is important.
I know I have described this place before, but it isn't just a hotel and wedding venue. They have a restaurant, pub, small movie theater, various bars, gardens, a winery, a distillery, a golf course, an amphitheater, and more. It's a lovely place to hang out. Mine and Sean's third date was spent there; and we became engaged under the arbor in the vegetable garden. (We were sitting on a bench looking at the moon and stars when he proposed.) And, as previously stated, we hosted our awesome wedding there.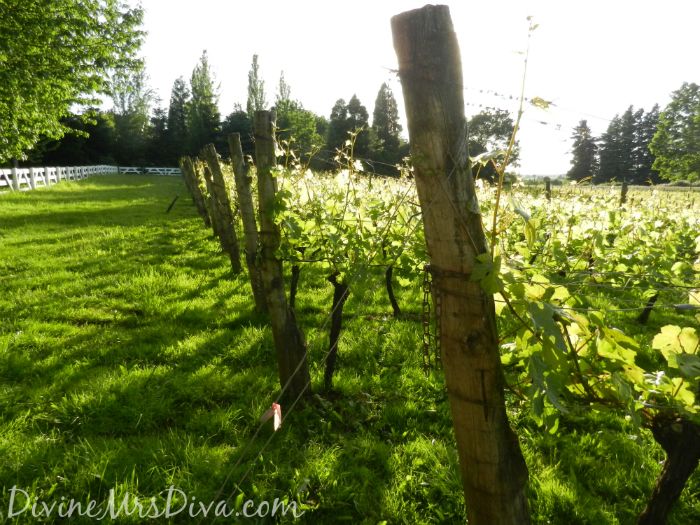 It ended up being a lovely, sunny day. When we arrived, we took some photos near one of the fields of grape vines. Then we sat in rocking chairs on the big porch sipping wine.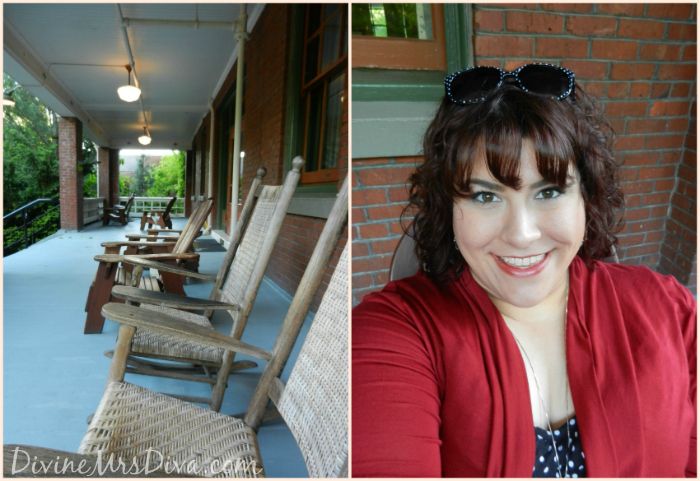 Dinner was fantastic!! I have never had a bad thing at the Black Rabbit Restaurant. I still think about the amazing salmon we had the night we got engaged seven years ago. It was seriously that good. On this occasion, we started with a Riesling and bacon-wrapped scallops in a lemon caper sauce. The scallops were absolute buttery perfection. All the flavors went together so well.
For the main course, Sean ordered the horseradish crusted salmon on a bed of cucumber and creme fraiche accented by salmon caviar. I ordered the curry seared tuna with couscous and a sweet pepper green bean salad. With my dish, the green pepper salad and the couscous were perfectly seasoned and so tasty, but I found the tuna lacking in flavor. Sean let me try his salmon and I was so taken with the horseradish crust we switched meals halfway through. It was fun to try both meals and all the flavor combinations. Dessert was lattes and the dessert sampler of lavender cream brulee, whiskey bread pudding, and nocciola semifreddo (a chocolate mousse-like ice cream, basically.). All three were very good, though I would have liked more lavender in the creme brulee.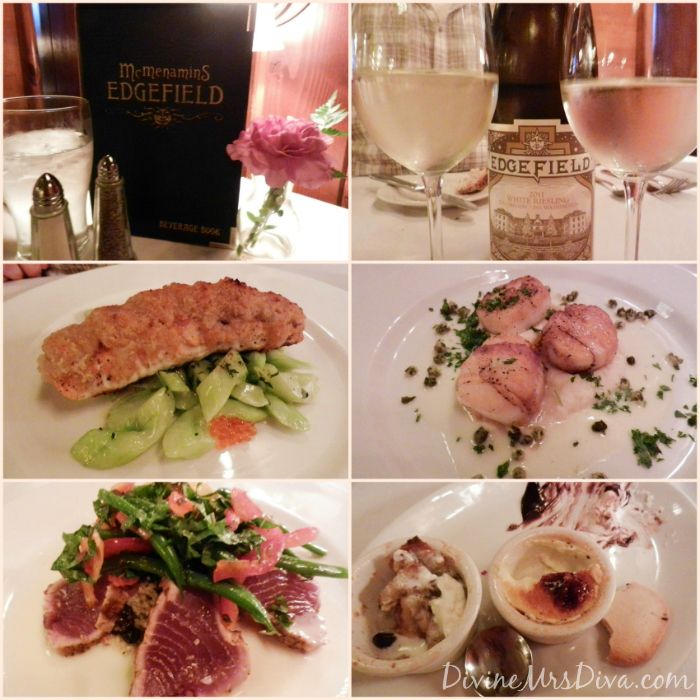 We took a long time to enjoy our dinner, so afterwards we headed home. It was a lovely evening and I am glad we were able to spend it together.
We attempted to take our photo without sunglasses. LOL