Hey, Y'all!!
How was your weekend? I hope it was fantastic!
We had a pretty good time over the past two days. On Saturday, we took Kiki in for his first grooming appointment. He's been so frizzy and the hair all over his back end would get twisted up in these little dreadlocks that we could never get out of his fur. We tried conditioners and brushing him with different types of brushes, but never got his hair undreaded. Anyway, when we picked him up, he looked wonderful! They were able to make him fuzzy and non-dreadlocked! Plus, they expressed his anal glands, clipped his nails, clipped his hair and paw pads, and cleaned his ears.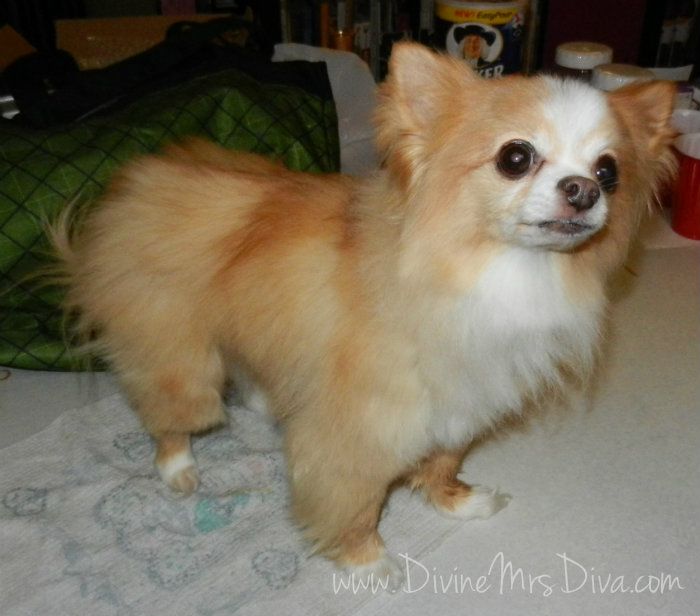 Also on Saturday (after we dropped Kiki off at the groomer's), we met up with my mother-in-law and headed to the Farmer's Market. I don't think we've been able to go in a couple years, so it was quite fun. I ate collard greens and shaved ice, bought some peaches and apples, and found some kalamata olive and chive hummus. After the Farmer's Market, the three of us checked out a few houses on this home tour thing, shopped at Ulta and Pier 1, and ate dinner at Sweet Tomatoes.
It was an exhausting day, but very fun!
Chillin' was the theme for Sunday. We washed Rusty and Pepper, did all the dog laundry, did some dishes, and then reserved the rest of the day for craft projects and video games.
It is time again for Friend Makin' Monday. If you have a blog, I would like to invite you to answer the questions as well. Leave me a comment here, so I know you are playing. Then you can also leave a comment over at All The Weigh, so other folks can check out your answers as well. It is a fun way to connect to other bloggers.
Fall Favorites
1. What is your favorite thing about this time of year?
I love the smell of the cool air, snuggling with the husband on the couch, catching all our television show premieres, etc. Plus, I LOVE Halloween, everything pumpkin, comfort foods, soups, and all that good stuff.

2. What do you hope to do again before Summer is officially over?
We hit the Farmer's Market this past weekend, which I was wanting to do. I suppose I would like to go to Saturday Market. I don't foresee another trip to the beach any time soon.

3. When did you last go on a hay ride?
Probably since I was a teenager....I think I did that a few times.

4. What is your favorite pumpkin dish?
Oh gosh, I love everything pumpkin! Pumpkin bread, pumpkin soup, pumpkin cheesecake, pumpkin pie, pumpkin ravioli, Pumpkin ice cream, etc. etc etc!!

5. Do you decorate your home for fall?
I do a little bit. I do some general fall decor and then have some Halloween stuff I put out for October. I suppose when we have a house that is truly "ours" I will decorate for each season.

6. Do you have any hobbies that are seasonally specific? If so, what are they?
I bake more in the fall and winter. I love making pumpkin bread and apple pie and other such yummy things. I like to send them to work with my husband or give them away as gifts. It rains here from October to May/June, so inside activities like crafting, gaming, and shopping are more suited to this time of year.

7. Apple cider or hot chocolate?
I love both, but I usually prefer cider. My husband makes a really great hot chocolate, so when he is making it I will definitely drink that!

8. Are you a fan of football? If so, who is your team?
Not really a fan, but I have been known to KICK ASS at Fantasy Football. I would watch some of it just to know what was going on for Fantasy points. With all the goings on this past year, we decided to take a break from Fantasy Football this year. It's been kinda nice not having to deal with it at all. As far as a favorite team goes, I root for the Green Bay Packers because that is my mother-in-law's team and my husband was born in Wisconsin....so they love the Packers. I also root for the Saints because that is my Mamaw's team and I have fond memories of watching her watch games when we would visit for Thanksgiving.

9. Share a fond Fall memory.
I loved trick-or-treating and deciding on my costume for the year. When I lived in Georgia, we would go to this store called Fat Man's Forest that was primarily a Christmas/ornament store, with craft stuff and the like. In the fall, they would have a costume/Halloween shop upstairs and a haunted house next door. So we'd do the haunted house, go check out the store, and get a big bag of boiled peanuts.
I ALWAYS crave boiled peanuts in the fall.

10. It's not Fall until…
I second the Starbucks Pumpkin Spice Lattes. lol I would also say that it isn't truly fall here until the sun stops showing up. We have some amazing weather coming up this week, so I hope to enjoy it before it starts raining.

Happy Monday!! Remember to answer these on your blog (or here in the comments) and link up with Kenlie!