Have you ever heard of a pizookie? I first heard about them last year. While they are one of the most awesome things on the planet, I kind of wish I didn't know about them. LOL
So you know I
have
to tell you now, right? It's basically a warm cookie sundae. You can keep it really simple with chocolate chip cookie dough and vanilla ice cream. The cookie is warm and delicious, with crispy edges and a gooey center. It is so delightful and comforting. I would never steer you wrong.
Pizookie
Ingredients
- Cookie dough of your choice
- Ice cream of your choice
- Ramekins or small oven-safe bowls
- Chocolate or caramel syrup, if you so desire
Directions
- Preheat oven to 350. Spray your ramekin or oven-safe bowl with a non-stick spray. Fill your ramekin/bowl about half way with cookie dough.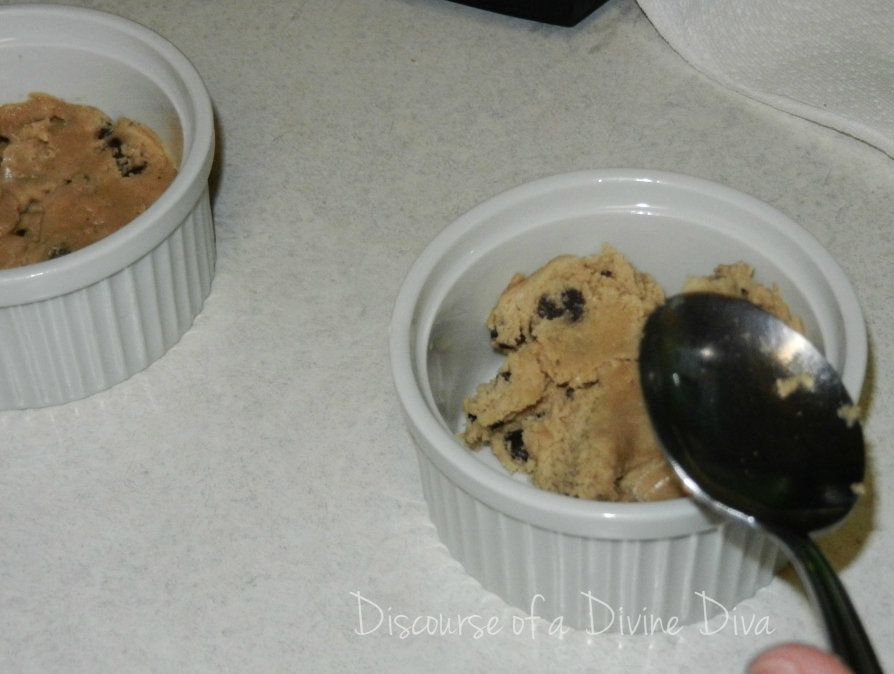 - Pack it down well and smooth it out. Pop the cookie in the oven for about 15 minutes. You can eyeball the top of the cookie towards the end of cooking time. Once it is golden brown, it is ready.
- Let the cookie stand for a couple minutes. Top it with your ice cream and optional syrups. Then bask in the warm, cookie comfort.
The ice cream melts fast! So make sure you are ready to enjoy it once you put the ice cream on.
Don't be afraid to get creative with your combos. You can do gingerbread cookie and pumpkin ice cream, oatmeal cookie and cinnamon ice cream, peanut butter cookie and chocolate ice cream, etc. The possibilities are endless!