If you don't know about Birchbox, it is a monthly subscription service. For $10 a month, you get a box of 4 to 5 high-end skincare, makeup, and/or hair care products to sample. Sometimes there are also "lifestyle samples", like an organic granola bar, tea, etc. Some products are even full-size!
It is a really fun thing to get in the mail! I have been subscribed since 2011. Plus, I am a product junkie and love being able to try all these different products. Check out the website for more information!
December's theme was:
Let's Do This!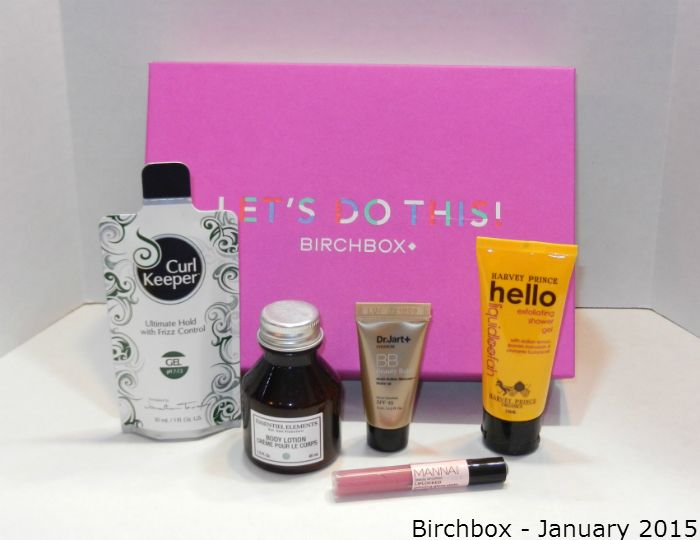 This month's box featured some useful and practical items with flair! All these products can be purchased through Birchbox, but I have links to find them on other websites as well. Read on for my reviews....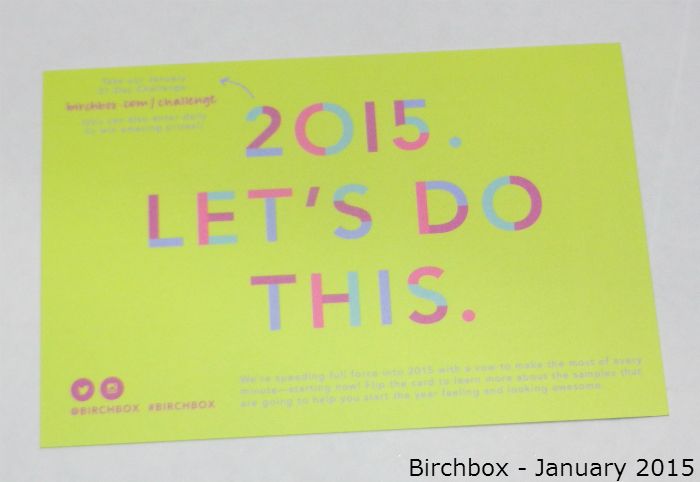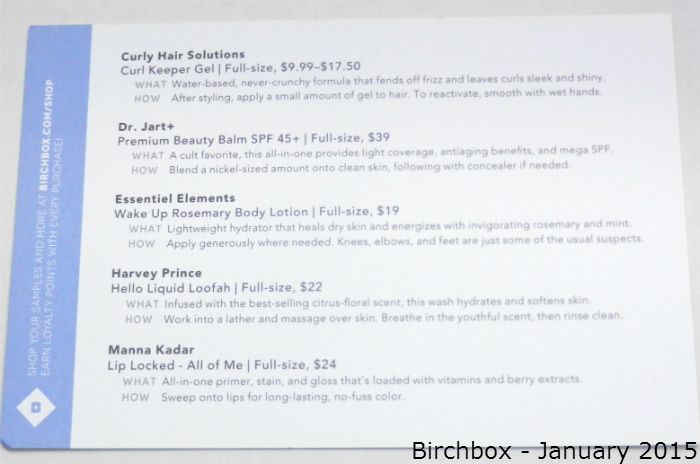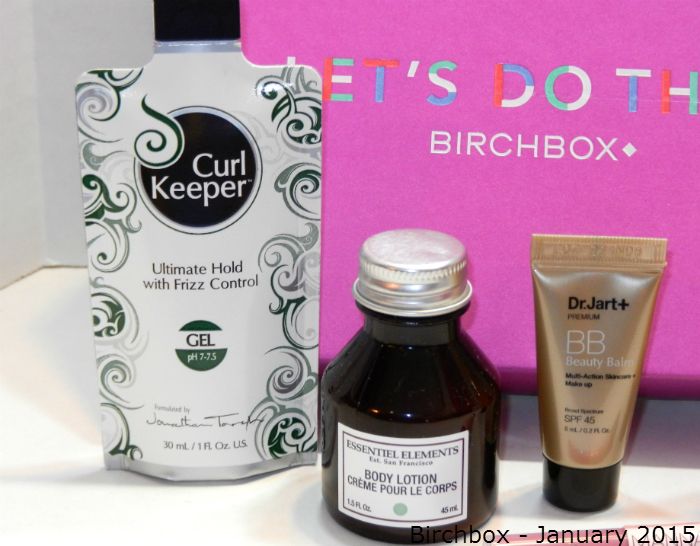 Curly Hair Solutions Curl Keeper Gel
- Curl Keeper is a great brand with products for all curly hair types. I haven't used this much because I haven't been styling my hair curling lately. I do find that certain products make it a little crunchy and certain ones do not. I still prefer DevaCurl products for myself. Full size is $10-$18.
Dr. Jart+ Premium Beauty Balm SPF 45+
- Between Birchbox and Ipsy, I have received this product about three times now. While I would like to try other Dr. Jart+ products as well, this BB cream and the version in the black tube are really great! They make my skin look even and have a nice bit of coverage, without feeling like you have much on your face. It is great if you want to run to the store quick or on the days you want to wear less makeup but still look pulled together. Full size is $39.
Essentiel Elements Wake Up Rosemary Body Lotion
- In a previous Birchbox, I was able to sample the body wash version of this product. I absolutely love it, so I was thrilled to receive the lotion as well. The scent is peppermint with a lovely hint of earthy rosemary. I am obsessed! The lotion is creamy and glides on smoothly. While I found the body wash to give a tingly feeling, the lotion has more of a cooling affect with no tingle. It smells amazing and makes my skin feel soft and hydrated without any greasy feeling. Full size is $19.
Harvey Prince Hello Liquid Loofah
- I love the floral, almost citrusy, scent of this body wash. I just don't see where the "loofah" properties come in. It doesn't feel gritty or exfoliating in any way to me. I am hardcore about my exfoliation. Full size is $22.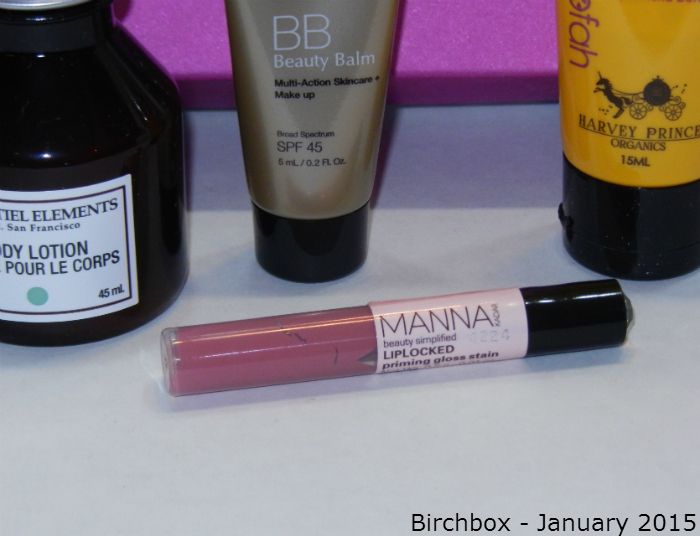 Manna Kadar Lip Locked Priming Gloss
in All of Me - This color is a purple-tinted mauve. It is a cooler color than I feel looks good on me, but it is a pretty color. The formula is highly pigmented and goes on very smooth. Once it sets it doesn't budge. It feels smooth and looks satiny on the lips. It definitely feels more hydrating than other long-wear lip formulas I have tried. Full size is $24.
So there you go! Overall, this was a great box with very helpful and exciting products. I use the Dr. Jart+ Beauty Balm and Peppermint Rosemary lotion on a regular basis. The lip stain is great too! I love when a lip stain actually performs.
What products were in your January Birchbox? What were your favorites?
Let me know in the comments!