Continuing with my birthday fun...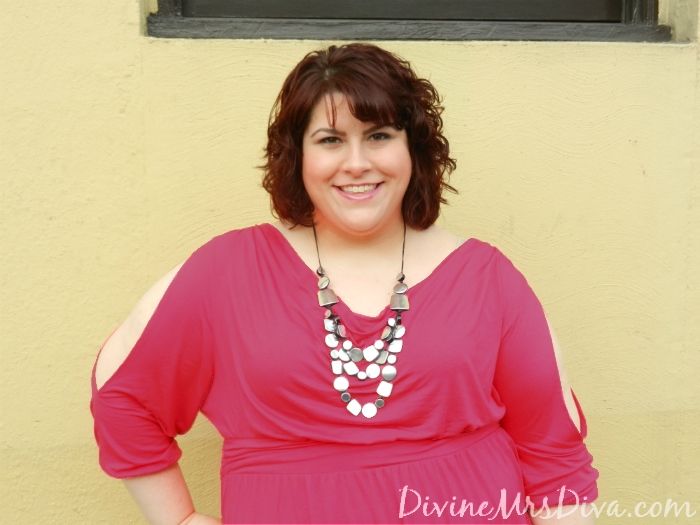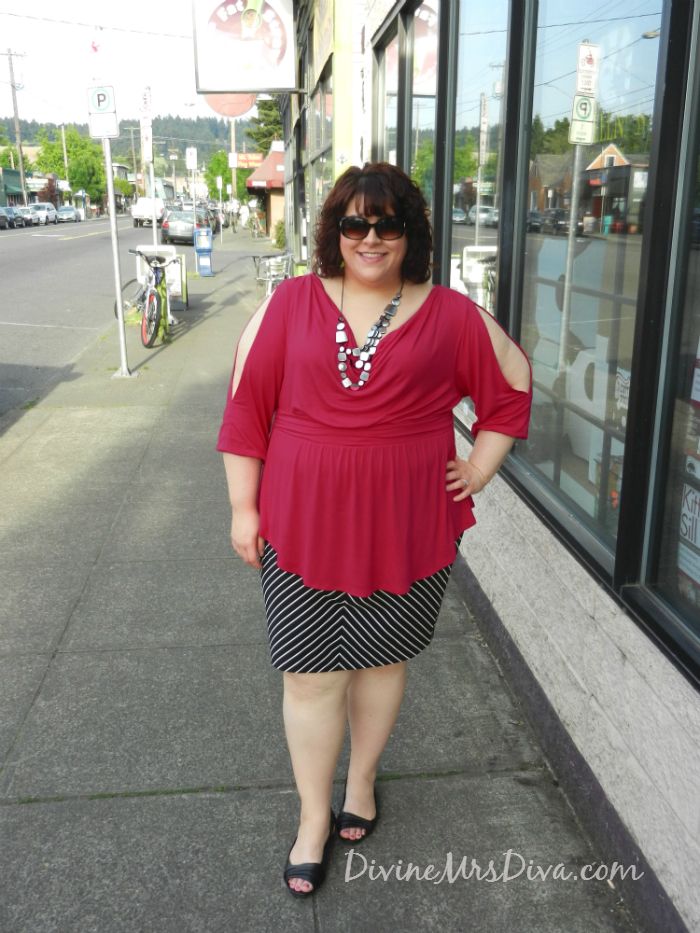 Sean and I kicked off my birthday weekend by heading out to dinner at a tasty Portland establishment called
Hawthorne Fish House
. They have such wonderfully yummy fried fish, crab cheese soup, fish tacos and more! I went with the Chile-Fried Catfish and chips. It was delightfully spicy, crispy, moist, and straight up delicious.
Next up was a
Chris Hardwick
show at the
Helium Comedy Club
. We made it over with time to spare, so you know I had to have a little photo shoot. Kiyonna sent me this lovely Cayden Cold-Shoulder Top recently. I just had to rock it for my night out!
We had awesome seats!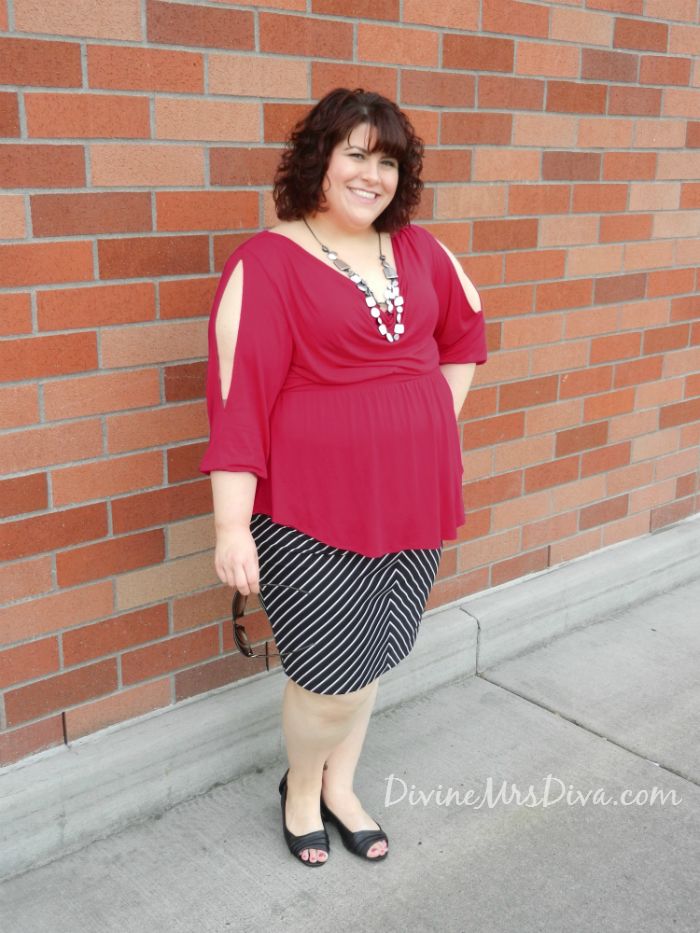 This top is fantastic! It is made with a soft, stretchy fabric that flows nicely. The cowl neck drapes so beautifully. I also loved the shirttail hem, which is a different feature from my other Kiyonna items. I like that it hangs a little bit longer as to conceal my tummy a little bit. I usually shy away from showing my arms because I am not there yet confidence-wise. These cutaway sleeves are a perfect way to show some skin, stay cool, but have some coverage.
I decided to pair this top with a fun chevron striped pencil skirt to add some pattern to the ensemble. The skirt is a ponte knit and super comfortable as well. I knew we would be walking around a bit in the city, so I wore these great peep toe flats. They were easy and allowed me to enjoy the night without worrying about falling over in heels or my high wedges. (I am clumsy that way.)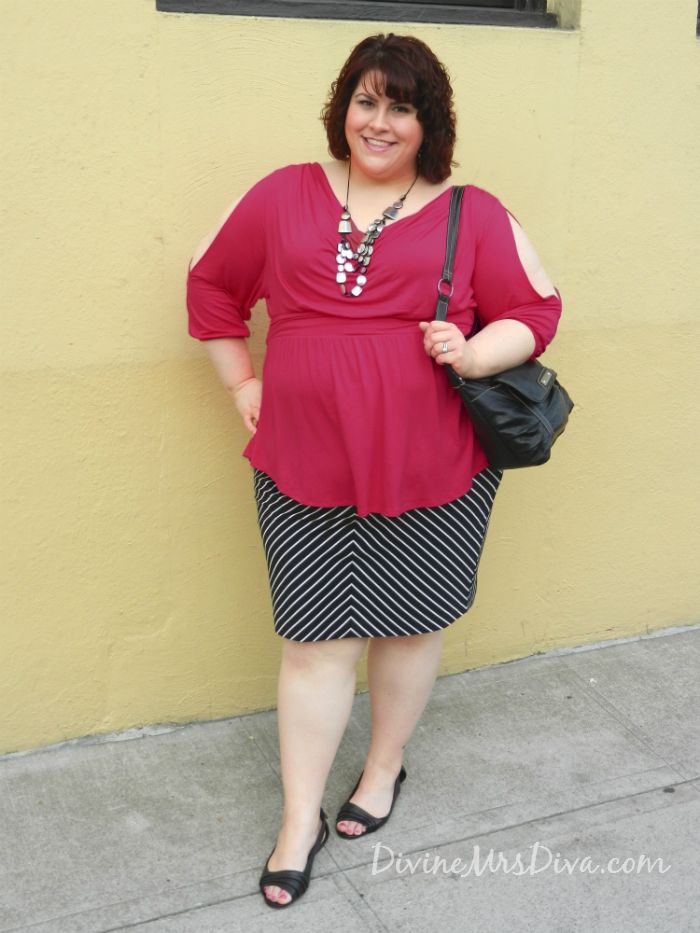 Cayden Cold-Shoulder Top
- Kiyonna
Striped Pencil Skirt - Lane Bryant (Spring 2013)
Mia Peep Toe Flats
- Avenue
Necklace - Avenue (2010)
Disclosure: I am a member of the Kiyonna Blogger Brigade and they provided me with the top in this post. All opinions on the item are my own.
Linking up with The Curvy Fashionista's post,
Fashion for Friday
!