As I write this, I am having trouble keeping my eyes open. This weekend has included a 6-year-old's birthday party, watching "Jack Reacher", cooking a tasty breakfast, running errands, playing Skyrim, and making a To Do List for the coming week.
Our time-consuming event today was driving around looking at more houses. We just left the house to drive by
one
house we saw online, but we ended up being gone for three hours looking for "For Sale" signs. We brought the boys with us; they love smelling all the smells of new neighborhoods.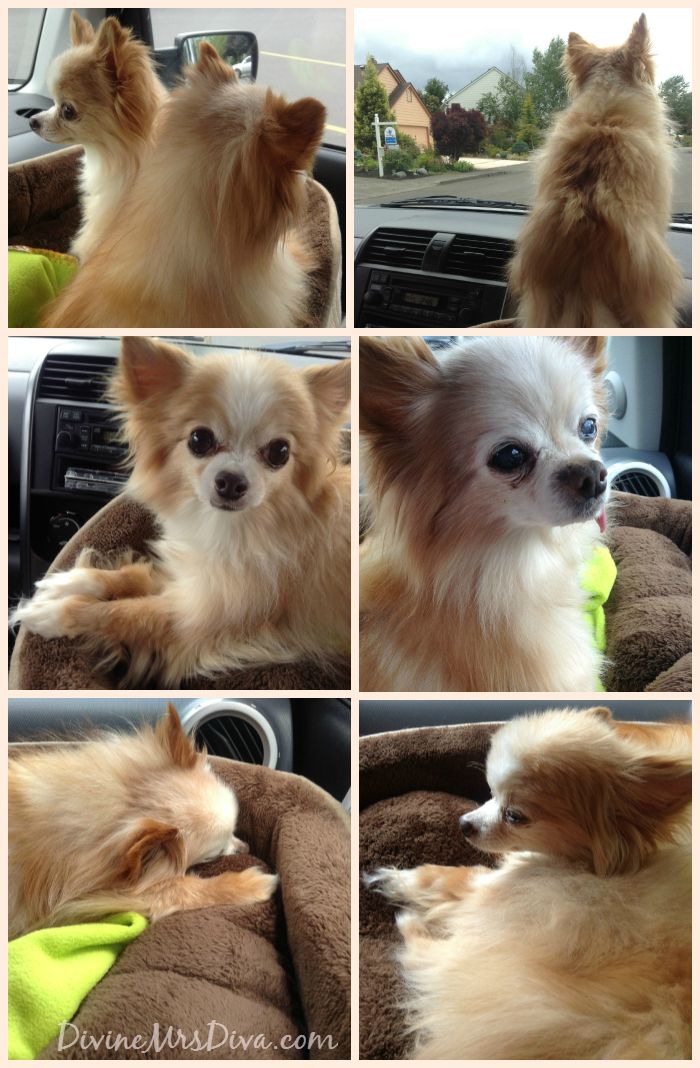 Rusty and Kiki going for a ride
My husband has Monday off, so I think we will get groceries and watch a movie before having dinner with my mom-in-law.
I hope you all have a fantastic week!!
It is time again for Friend Makin' Monday. If you have a blog, I would like to invite you to answer the questions as well. Leave me a comment here, so I know you are playing. Then you can also leave a comment over at All The Weigh, so other folks can check out your answers as well. It is a fun way to connect to other bloggers.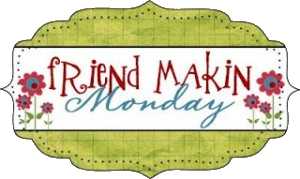 1. What is your favorite summer fruit?
I LOVE fruit. I always associate watermelon with summer because we would fill up on watermelon daily when I used to visit my grandma in the summer. I also love grapes, peaches, blackberries, mangoes, and cherries.
2. Do you know how to swim?
Yes, I took lessons when I was 4-years-old. Part of childhood (ages 9 to 13-ish) we lived in a house with a pool. I basically lived in the pool then. I love swimming! I just never get a chance to do it anymore.
3. Do you prefer sun or snow?
I suppose sun, although I would rather be too cold than too hot. There is just way more fun stuff to do in the summer because the weather is easier to navigate.
4. What temperature do you like most inside your home?
I like it best between 62 and 66, I suppose.
5. Is it humid where you live?
It isn't too bad most of the time. Having grown up in the South where it is incredibly humid, I am happy to be living in a climate where I can breathe easy and my hair doesn't frizz up into a fuzzy ball on a regular basis.

6. What is your favorite food to put on the grill?
I love grilled food. It just has such an awesome flavor. My favorite thing is veggie skewers with mushrooms, onions, red bell peppers, zucchini, etc. Add shrimp and I am good. :-)
7. Do you prefer to wear a one-piece or two-piece swim suit?
I prefer the support of a one-piece. Our honeymoon five years ago was the first time I bought a bathing suit in about 15 or so years.
8. What is your favorite summer drink?
Margaritas!!
9. Do you prefer the pool or the ocean?
Pool. And preferably a private pool that no one has released their bladder into or defecated in. And I can't be in the pool alone because I have an irrational fear of piranhas coming into the pool through the deep end. The ocean has too many scary things in it, like animals, people, waste, chemicals, and the like.

10. What are you looking forward to most over the summer?
I am looking forward to seeing the NKOTB Package Tour in July and hopefully going to the beach with my husband and furkids.
Now it is your turn! Don't forget to link up with Kenlie, and here in the comments! Happy Monday!