I'm starting a new feature on the blog called "What I Didn't Wear". It will be more of a random feature as I end up trying things on that just don't work for me. Blogging about my outfits usually involves things that I feel look good on me and that I feel great in. It is really important to be a happy, sassy plus-size woman and show you how good clothes can make you feel.
But not everything fits or fits well. I keep feeling compelled to share those things with you too. Not every brand or style will work for your body. Not every size is made the same across the board. I've been trying a lot of new clothing brands and figuring out their cuts and sizing, especially since joining
Gwynnie Bee
. Showing you how certain items fit my body type will hopefully help you get an idea of the sizing and brands as well.
I also want to be sure that my intentions are known. I'm not starting this feature to be negative to my body or anyone else's. I'm not doing this to put down any brand I may try on, nor am I doing it to be snarky. I simply want to show you the flipside of all the fun outfit posts, by being up front about the things that don't work and why. I hope this new feature will be valuable to you. Let me know your thoughts!
The first item I didn't wear is the Ishiko Top by IGIGI.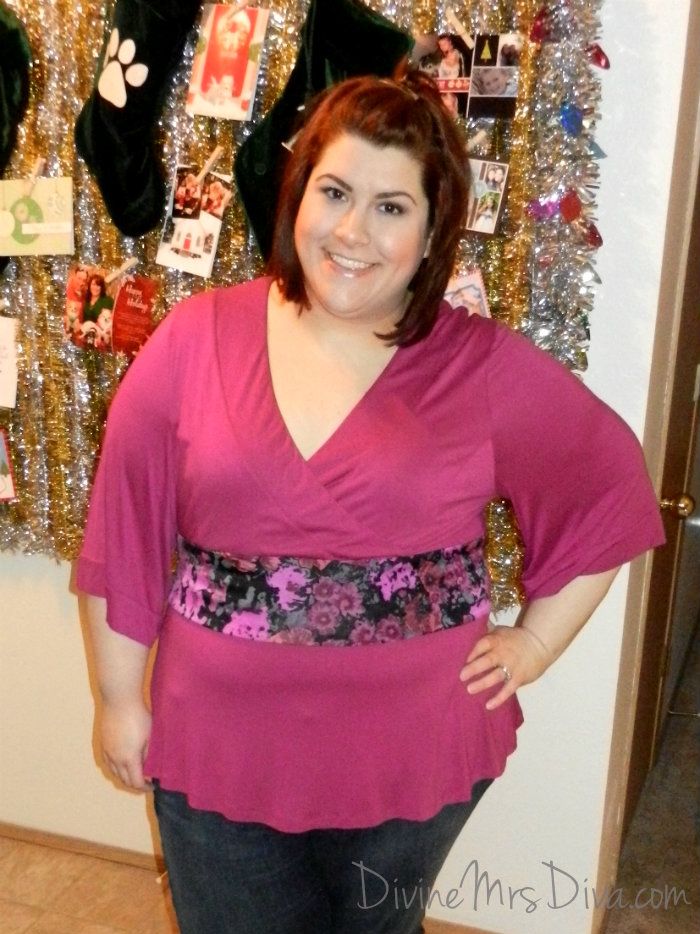 This is the first item from IGIGI I have ever tried on. I placed it in my
Gwynnie Bee
closet because I love the color and v-neck. The fabric is a beautiful, bright raspberry color in a soft and stretchy jersey knit. The bust and sleeves fit very well. I loved the neckline because it was open without being too low. The three-quarter, bell sleeves are very comfortable without being too big and annoying. The top as a whole, is made very well.
The belt is a separate piece. The patterned fabric part is large enough to go all the way around my mid-section. On each end of the fabric belt are very, very long ties that you have to criss-cross in the front and back. It was a bit tricky to figure out, but I ended up tucking all the ties underneath the fabric.
The main issue was the tummy area, obviously. I wasn't wearing shapewear, but I think that even with my Spanx tank, I would have had some tummy issues with this. The cut seemed to be more fitted under the belt and then flare out. The photos don't really convey how pronounced the tummy cling was. (For reference, I am 5'9", size 26. This top is a 26/28 from IGIGI.)
So in conclusion, if you carry most of your weight in your tummy, this may not work for you. As always, I recommend trying on clothes any chance you get. Open yourself up to new brands, new styles, and new colors that you may not otherwise go for. I'm still going to try more IGIGI items until I find a style that works for me.
Have you tried IGIGI? Do you have a favorite item from the brand?