This past Saturday was our annual Friendsgiving event! It is long-awaited and highly anticipated. Getting together with friends like this is such a wonderful idea and always a fun time!
Nigel hosts all of us in his tiny apartment that somehow accommodates everyone. The kitchen is covered with tasty food dishes and loads of beverages. You can smell delectable aromas before you even go up the stairs to his front door. (
You can also hear everyone talking before you even get in the building. lol We're a loud bunch!
)
Sometimes we have a theme (last year was International Dishes), but people seem to enjoy the more traditional dinner items. This year, we had turkey, ham, green beans, mashed potatoes, stuffing, orzo salad, spiced cranberry sauce, a corn dish, scalloped potatoes, cheddar garlic biscuits, pumpkin gooey cake, a big salad, pasta salads, spiced bundt cake, more cake, caramel apples, red velvet cupcakes, etc.! That isn't even everything. It was all fantastic!
There were 29 folks at the party this year. I pulled out my camera at the beginning of the night to snap a few photos before dinner. We got into visiting and I totally forgot to bring the camera out again. So these pictures are just a small sampling of the wonderful people and all the fun we had that night. Next year, I will keep the camera around my neck! lol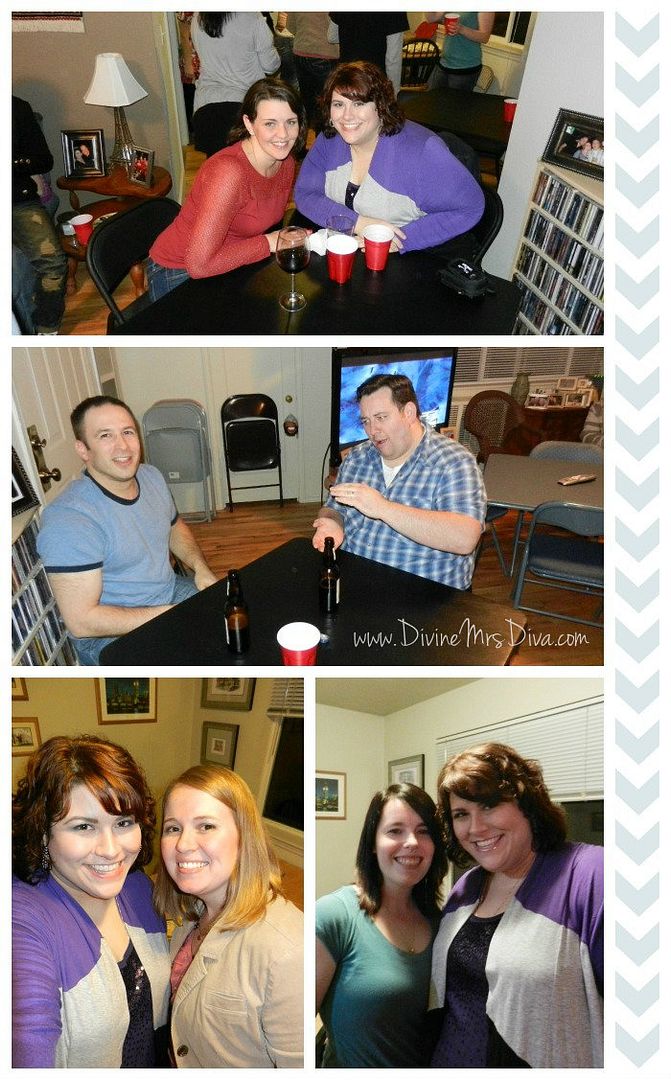 I wish you all a Happy Thanksgiving and hope you have fun celebrating with friends and family alike!