I came across the recipe for these delicious pretzel bites on Pinterest. I've been trying to make some of the recipes and DIY projects I find there to add to my
"Tried It!" board
. On the board I post my opinion on the things I have made or products I like.
So check it out!
In the
original post
, Jonna presents the following recipe for Parmesan pretzel bites with cheddar dip and a delightful cinnamon sugar version with a vanilla glaze. Make sure to check her post for the cinnamon sugar version.
Parmesan Pretzel Bites
Ingredients
- Texas-size Rhodes rolls
- Melted butter
- Kosher or Sea Salt
- Parmesan Cheese (I used a combination of shredded and powdered)
For Cheddar Cheese Dip
- 1 tbsp butter
- 1 tbsp all-purpose flour
- 1 cup milk
- 1 1/2 to 2 cups grated Cheddar Cheese (or a combo of Swiss and Gruyere is fantastic too!)
- Salt and pepper
- Red pepper flake, optional
Directions
Thaw Texas-size Rhodes rolls - as many as you want. Each roll makes four pretzel bites. Cut the roll into four equal pieces.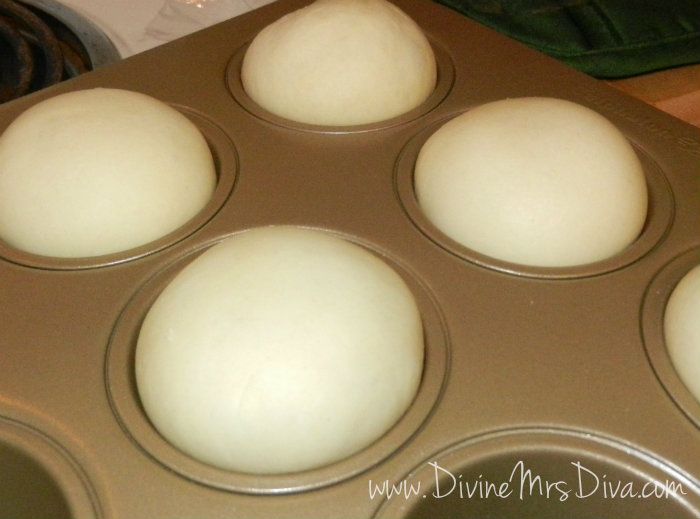 Roll the bites into a ball and place on a greased baking sheet. Let them rise until double in size. (about 35-45 minutes)
Bring water to a gentle boil in a large pot. Prepare a baking sheet with a clean towel and paper towels on top. Heat your oven to 375. Place about 10 bites into the boiling water. Toss them gently so that all sides are in the water. They should be in the boiling water for about 45 seconds. Remove them from the water with a slotted spoon and place them on the paper towels to let them drain.
Carefully remove them from the paper towels and place on a greased baking sheet. Bake at 375 for about 15 minutes, until golden. Butter them generously. Then roll them in (or sprinkle them with) Parmesan. Sprinkle with kosher salt.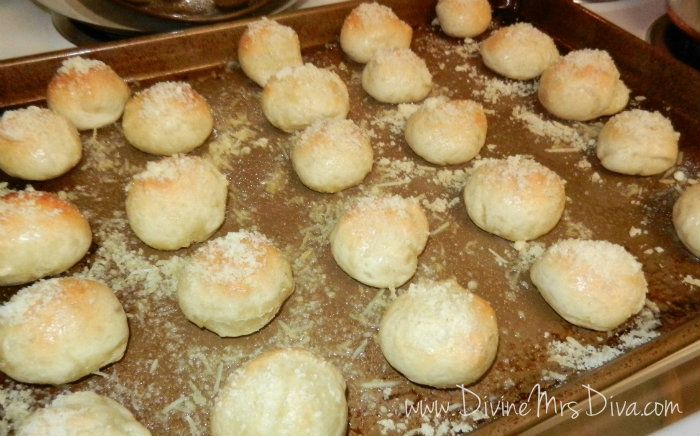 To make the cheddar dip:
Melt the butter in a medium saucepan over medium heat. Add the flour and stir until well-blended. The butter will turn a light golden brown. Slowly whisk in the milk and cook until thickened slightly. Remove from the heat and stir in the cheese until smooth and melted. (If you leave the sauce on the heat, the cheese will become grainy as it melts. You want it to be smooth.) Season with salt and pepper. Add red pepper flakes if you desire. A little smoked paprika and/or some dijon mustard can also add to the flavor of the sauce.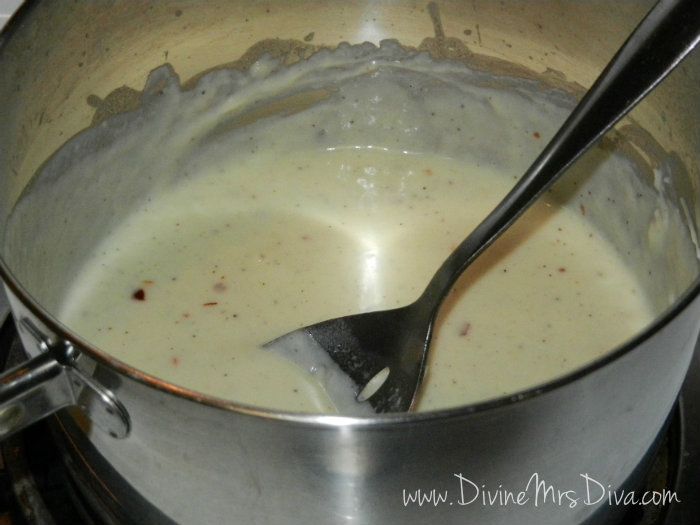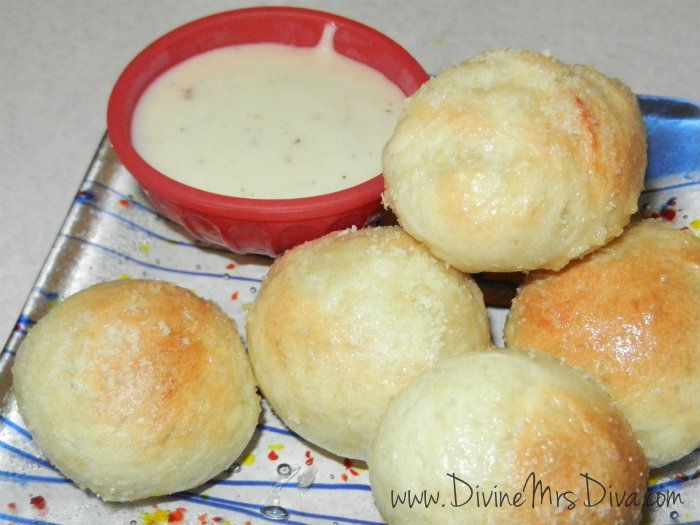 Either version of these delicious pretzel bites are addicting and tasty! Enjoy!