I was back on KATU's Afternoon Live to share styling tips on adding tie-dye to your wardrobe! Tie-dye is very on-trend right now, and something you can make at home! It is easy to make, easy to wear, and something for everybody in the family. (And really never goes out of style either, in my opinion.)

I love utilizing these colorful pieces for all aspects of life. I planned a fun, at-home date night for Sean and me in which we made tie-dye, ordered take-out, and watched Hamilton. I was able to order everything I needed online to avoid going out in our virus-stricken world.

In today's post, I'm giving you tie-dye outfit inspiration from the video and the blog, trying on the outfits from the video, and showing you a couple pieces I made over the Fourth of July weekend!


- All opinions presented are my own and without influence. This post contains affiliate links and I make a small commission if you make a purchase after clicking on my links. -
Before we get started, I am 5'9", typically wear a 22/24, wear a 40B bra, a size 11 wide shoe, and my measurements are 52/49/58.
Featured In The Video

What I Wore
Indigo Tie-Dye Promenade Top - Kiyonna
Sequin Headband - Amazon
Air Balloon Necklace - Charming Charlie
Look 1
Look 2
Tie-Dye Sundress - Torrid (Thrifted)
Neon Pink Slub Jersey Off Shoulder Tunic - Torrid
Pink Tie-Dye Scarf -Thrifted
Parrot Necklace - Charming Charlie
Look 3
Ravenclaw Graphic Tee - Hot Topic
Tie-Dye Joggers - Lane Bryant
Look 4
Tie-Dye Tee - DIY by me
Denim Vest - Macy's
Love Ruffle Tiered Skirt - City Chic (similar, similar)
In the video, I was asked if this top could be worn with something else. Of course, it can! I really love my example with the flirty skirt, but you can pair it with anything - jeans, shorts, a denim skirt, etc. I think my navy soft pants would look really cute with this look also.
For more inspiration, below are some of my tie-dye looks I've previously posted on the blog. Click the photo to go to the post: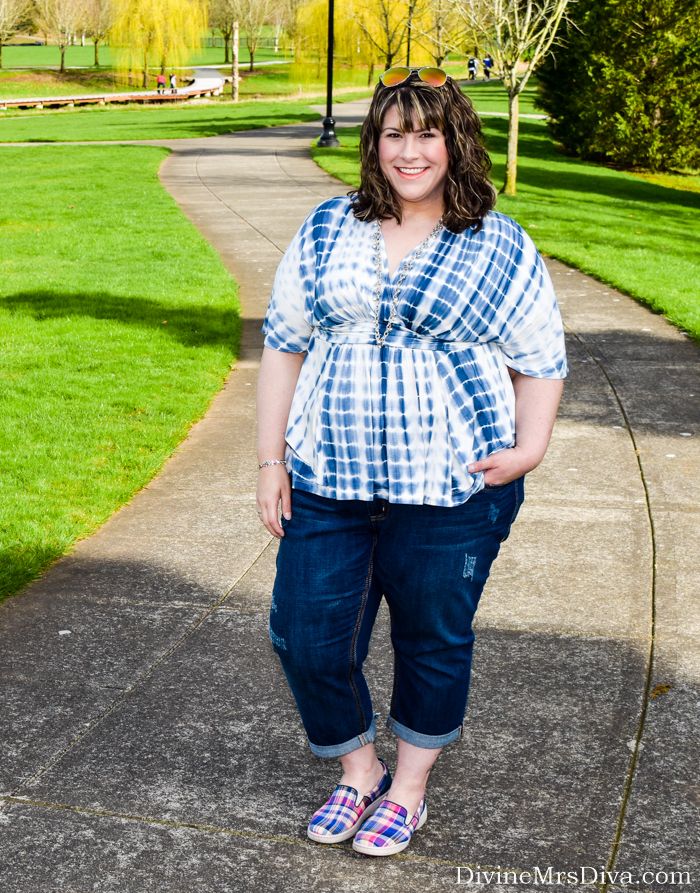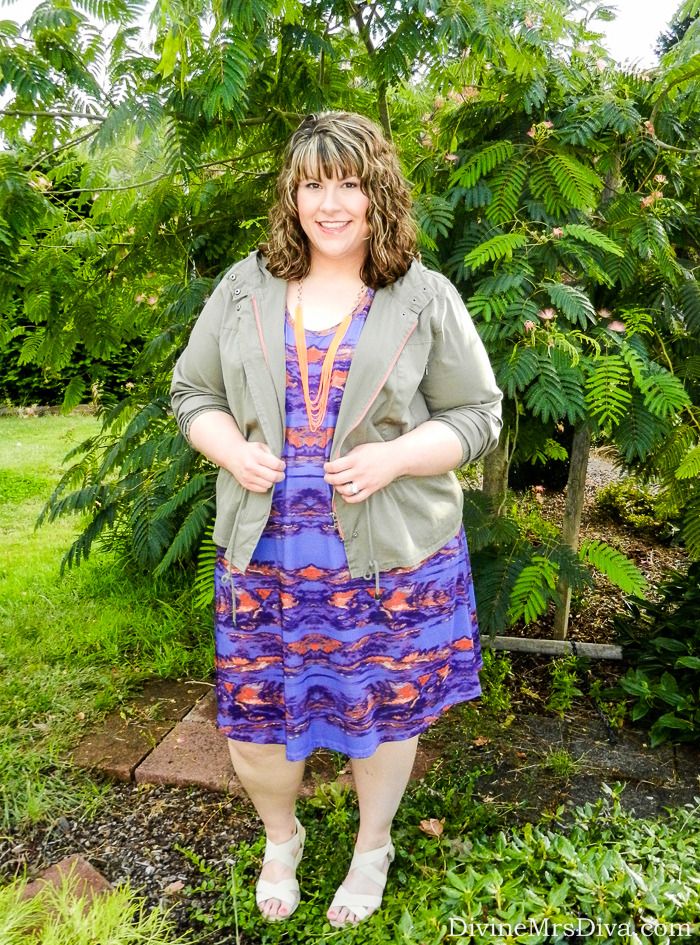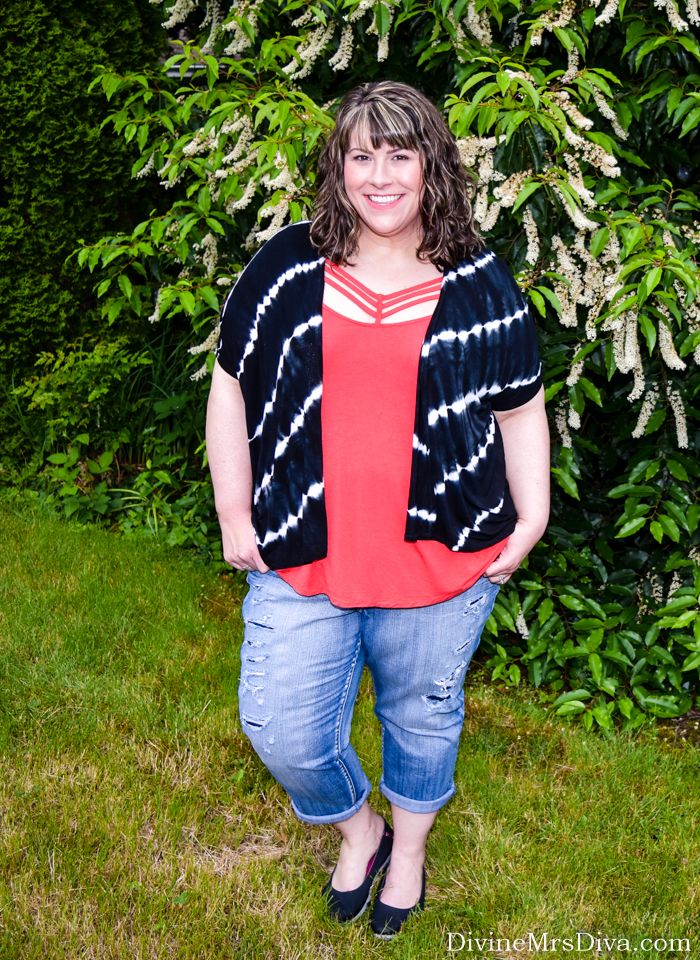 Do you love tie-dye? How do you typically style your pieces? Have you made tie-dye at home recently? Have some more fun ideas for at-home date nights?