Back in August, I was featured as one of five curly-haired bloggers in
an article on Plus Model Magazine's website
. We all gave our tips on taking care of curly hair and favorite products we recommend for other curly girls. In September, I was contacted by a company called Royal Locks to try their hair gel product. I decided it was worth a shot because I love reviewing beauty products for all of you. Royal Locks sent me a 14 ounce product to try and one to give away to a lucky reader!
I've been using the product since September, almost exclusively, and even sent some to my sister to try. My personal product is not even gone yet, so this container lasts quite a while. (
Keep in mind I typically only do my hair on the weekends since I work from home
.
But it has continued to last through two vacations and the holiday season.
) I've been so busy with our fall trips, the holidays, and all that comes with that, it has taken me a while to get this review to you. But having a lot of experience with this product also gives me more knowledge to share.
Read on for my review of the
Royal Locks Pro Curl Cream Gel
, styling tips, and enter to win the giveaway!


- Royal Locks gifted me the hair gel for review and giveaway. All opinions are 100% my own. -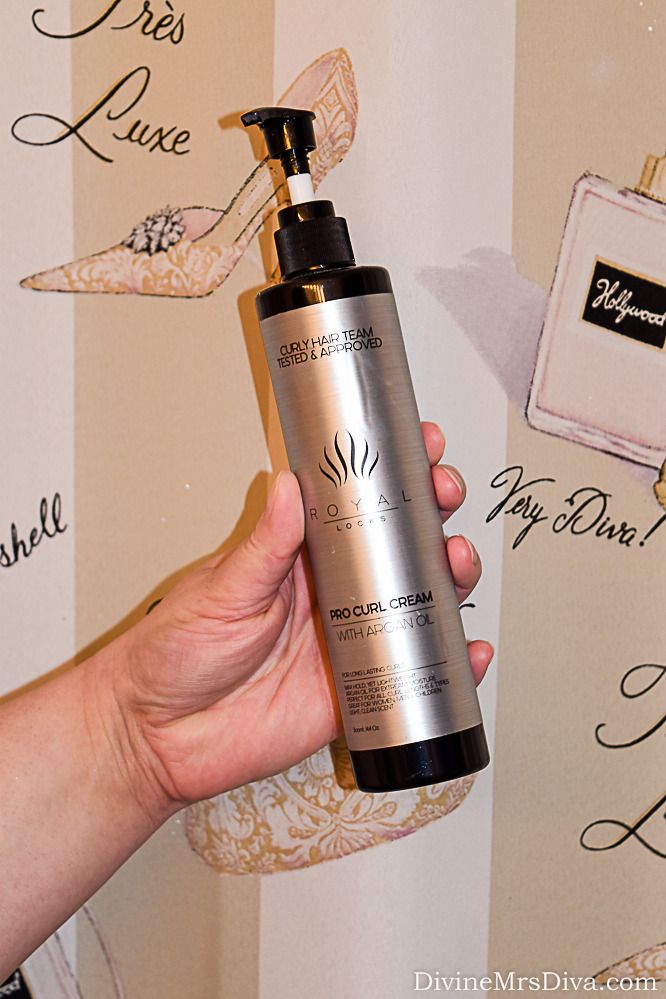 The first time I used the Royal Locks gel, I mixed some with another curly hair serum before running it through my hair. This made the serum turn into little white sticky balls for some reason and irritated me. I emailed the kind lady who initially contacted me and told her about this. This particular hair gel is a one-and-done kind of product. It is meant to be used by itself and not with other products like that. She suggested I try it alone. So I did.
It does take some trial and error to find out how much product you need. I used too little and my hair was still a little frizzy. I used too much and it dried a bit wet-looking. But once I found my perfect amount, all was well. As the name implies, it is a cream gel. While it has a creamy texture, it is a rather lightweight gel that doesn't weigh your hair down and doesn't look or feel greasy. It also doesn't make your hair sticky or crunchy. I feel like it does a great job at better defining my curls and giving them some hold without actually affecting the texture of my hair. It actually glides smoothly through your hair, hydrating with Argan Oil as it goes. Because it is a product meant to be used on its own, it makes doing my hair a bit faster than my old routine. The scent was a little strong at first, but it is a nice, clean scent that reminds me of my favorite conditioner. This product is sulfate free and formulated to work with wavy to tight curls and everything in between.
After I shower, I put my hair up in a microfiber towel. I love the
Turbie Twist towels
, having bought a few on Amazon. I also find that the knock-off towels like it do not work as well as the actual Turbie Twist branded ones. By the time I am done with my makeup, my hair is dry around the edges, so I spray it down with some water to dampen it again and then spritz in a leave-in conditioner. (Royal Locks curl cream is essentially a leave-in conditioner, styling product with hold, and anti-frizz product in one. However, I find my hair does better with some extra hydration.) My favorites are
It's a 10
,
Pureology Essential Benefits
, and
Macadamia Professional Weightless Conditioning Mist
. I comb the leave-in through, clip my hair back, and blow dry and flat iron my bangs. And then I get to work on the rest.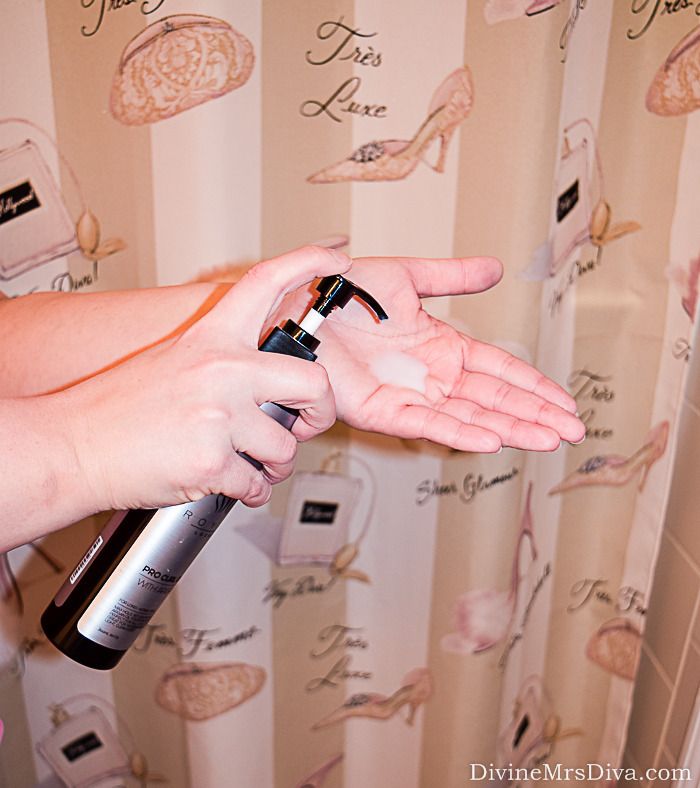 My perfect amount of
Royal Locks gel
is a full pump of the product. After pumping it into my hand, I rub my hands together to distribute the product and then start at the ends of my hair to apply. Starting about halfway up and working my way down to the ends, I lightly run my fingers through my hair all the way around my head before moving up to the top half of my hair. Once the gel is applied, I continue running my fingers through the length of my hair to work the product in.
Once that step is done, I spritz in the
Eva NYC All Night Volumizing Spray
and
Speed It Up Blow Dry Spray
before combing through my hair once more. Then it is time for scrunching! Using the twisty microfiber towel, I cup my hair in my towel covered hand and squeeze my hair up towards the roots. Continue this process all the way around your head.
I find the curls look much better scrunching with a towel like this. Ideally, I could just lay down with my hair fanned out to dry because I get these really rounded, fat, bouncy curls when I do that. But as I am always getting ready in a hurry, I pull out my trusty blow dryer with diffuser (
similar available here
) and diffuse away. I start drying the ends of my hair just until they are slightly damp and then move to my roots to try to get as much volume as possible. This usually means bending over in various positions to dry my hair at the right angle. I like to dry my roots completely and then I finish up the rest of my hair, scrunching as I go, or I let it air dry.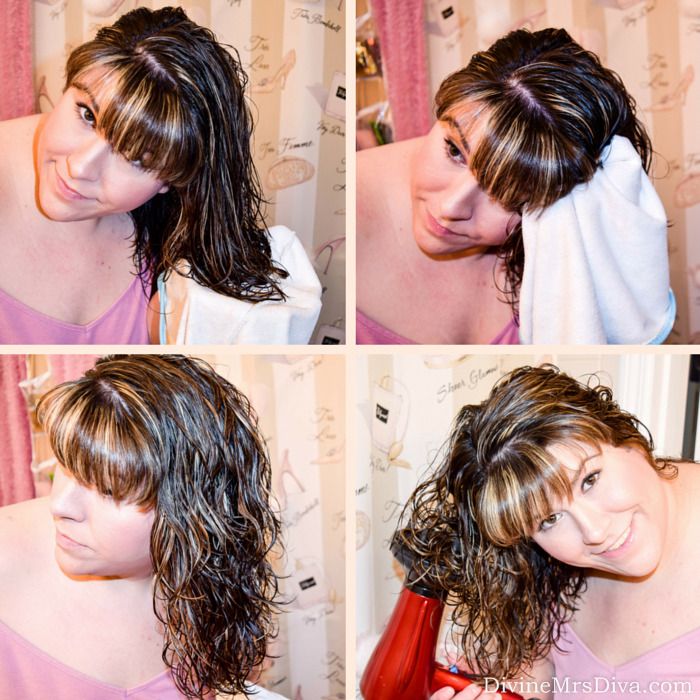 Once my hair is dry, I check for extra frizziness. If I missed a spot, I put about a pea-sized amount of Royal Locks gel into my hand, rub my hands together, and smooth it onto my hair. It still provides all the benefits of putting it into wet hair without any greasy or wet look. Granted I am in need of a haircut and color at the moment (
my appointment is in two more weeks!
), I find that the Royal Locks gel really helps my hair look and feel its absolute best. It is SO MUCH less frizzy now than with other products I have used. I still get soft curls using way fewer products. When my current container runs out, I will definitely be purchasing more.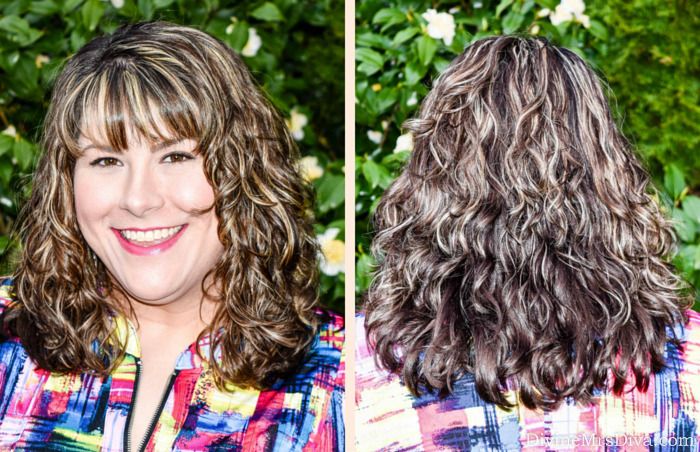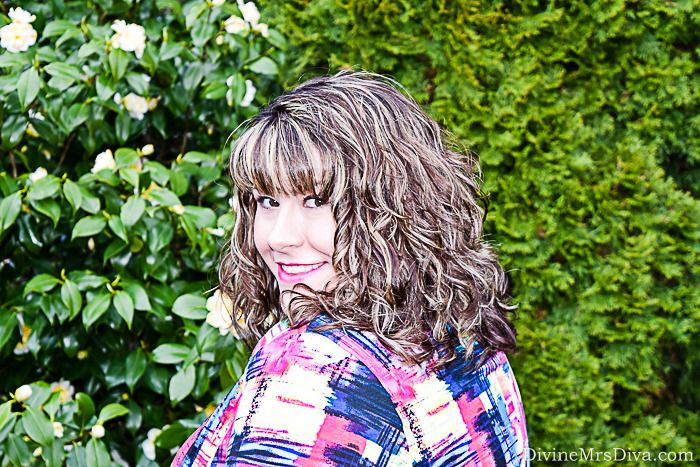 If you or someone you know is a curly girl in need of a great product, please enter and share my giveaway!
a Rafflecopter giveaway
What are your current hair woes? Have product recommendations I should try? Have you tried Royal Locks Pro Curl Cream Gel?