Our Easter weekend was mostly spent working on house projects in preparation for hosting Bunco the following weekend. We had plenty of relaxing downtime, but managed to get many things on our To Do List accomplished. Easter doesn't seem to be a major family holiday around here or have many plans surrounding it, so we went over to my mother-in-law's house for a quiet evening. She was kind enough to make a tasty dinner of ham, sweet potatoes, and key lime pie among other things.
I dressed Kiki up in his best sweater, but chose to go colorful and casual for myself. This turned out to be a super cute and comfortable outfit that I just love!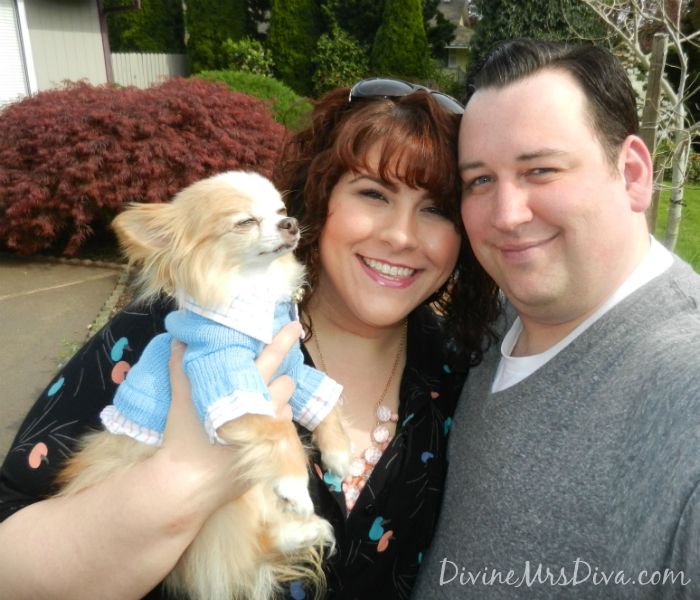 The jeans I scored at Lane Bryant on super clearance right before I started my stint in the Plastic Palace. I have been so excited to wear them! They are the shorter ankle-zip skinny jeans in a super stretchy material. This makes them very comfortable, but I also had to size down to a 22 for them to fit whether they stretch out or not. Granted, they may be a little more form fitting and you might be able to see my bumpy thighs if you look closely...but why are you looking so closely? LOL
When this top came in from Gwynnie Bee, I knew it would be great with these pants. The material is light and flowy and the fit is great. I did leave the bottom button undone to accommodate my hips, but otherwise this 3X is fantastic. (I loved it so much, I bought the top from Gwynnie Bee for less than half the original price. Score! Y'all need to check out the Try It Then Buy It feature.) The minty color is almost a perfect match for the pants, while the pattern gives it such a fun vibe (and an almost 80s feel to me. Kind of Miami Vice?). Going off of the top, I added the orange tank and coral chevron necklace underneath.
And if that wasn't enough color, how about these flats? They are possibly the cutest Crocs I have ever seen. I also own a pink version and kind of need all the colors! If you want to check them out, they fit true to size and are quite comfortable. I usually have to buy wide shoes, but the regular width Crocs fit me well.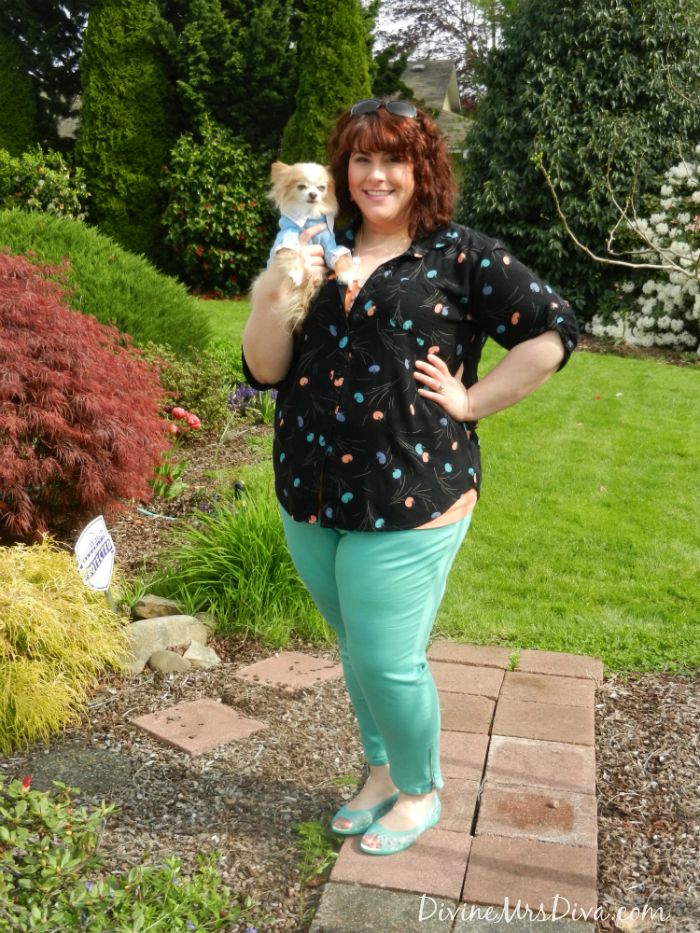 Print Elliot Top
- Thread and Butter via
Gwynnie Bee
(called the Joey top at GB)
Mint Ankle Zip Skinny Jeans - Lane Bryant
Adrina Flats
- Crocs via Amazon
Chevron Bubble Necklace -
Groopdealz
Ribbed Tank
- Old Navy
Have any favorite items you are trying from Gwynnie Bee? What should I add to my virtual closet?