The Saturday after my surgery (7 days post-op) was Bunco time! I was pretty excited to see friends and family and have some fun after a week in the house with minimal contact. It was also the first time people were seeing me in person (and my scar) since surgery.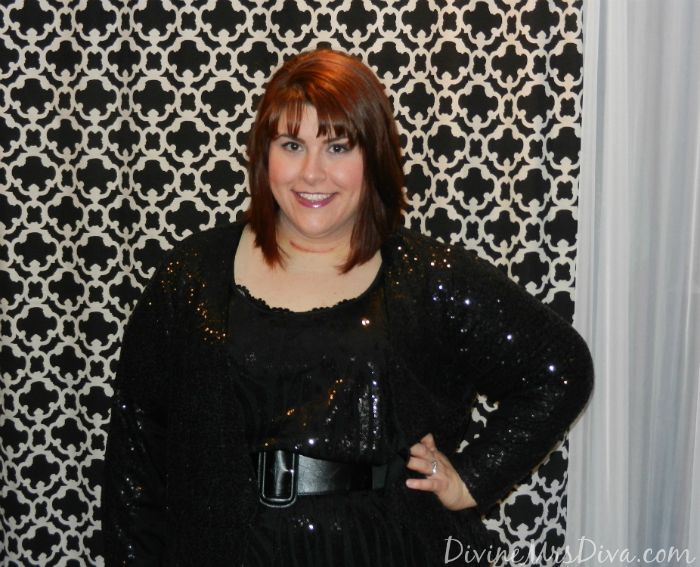 I felt really nervous that morning when I left the house and headed to my hair appointment. I had to explain why I didn't want to lean back at the hair washing station while taking off my scarf and showing my hair stylist what was going on. She was totally sweet about it all and made me feel really at ease. I ran into another friend at the salon as well. Talking with all of them made me a lot more relaxed about my scar not being some weird eye sore. And technically, it looked a LOT better than I thought it would, considering a week prior some nice surgeon had sliced me open and cut and scraped things out of my neck as he dug around in there. I mean, really!!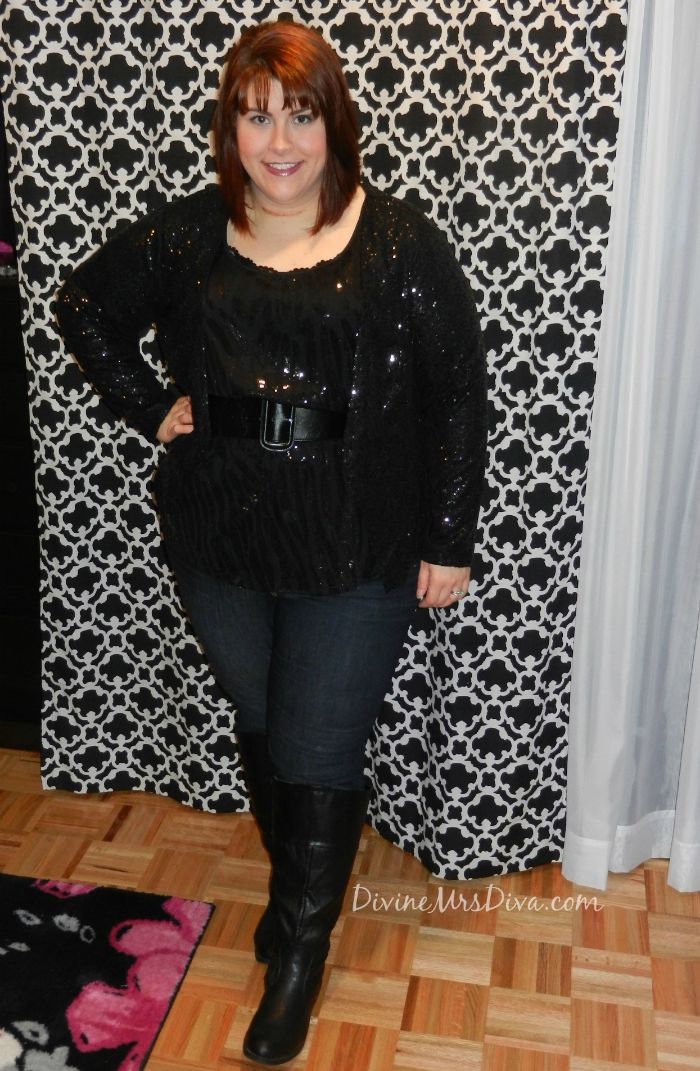 This Bunco was dubbed Fancy Bunco as a sort of Holiday/NYE party. I had intended to wear my sequin skirt. However, it was still hard for me to bend over and, frankly, I didn't have the energy or the desire to deal with shaving my legs. Enter my trusty Torrid jeggings that now fit me and the sequin jacket I had yet to wear! The great thing about the jacket is that the under part of the arm is made of a stretchy knit fabric so you aren't just rubbing sequins together as you move around.
While the good part about losing weight has been that some clothes fit better or just plain fit, the bad part is that a lot of things are just big enough to look sloppy and ill-fitting. In fact, most things are kind of at that point now. I could NOT find a top to wear with this jacket. I tried on at least ten tops. They were too big, too long, too weird of a neckline, arms too snug with the jacket, etc etc.
Then I remembered - BELTS!! DUH! This over-sized sequin tank looked so much better once I added the belt. It is also a kind of see-through top, hence the lace-trimmed tank. I actually love the lace peeking out of the top. I think it is a great feminine touch.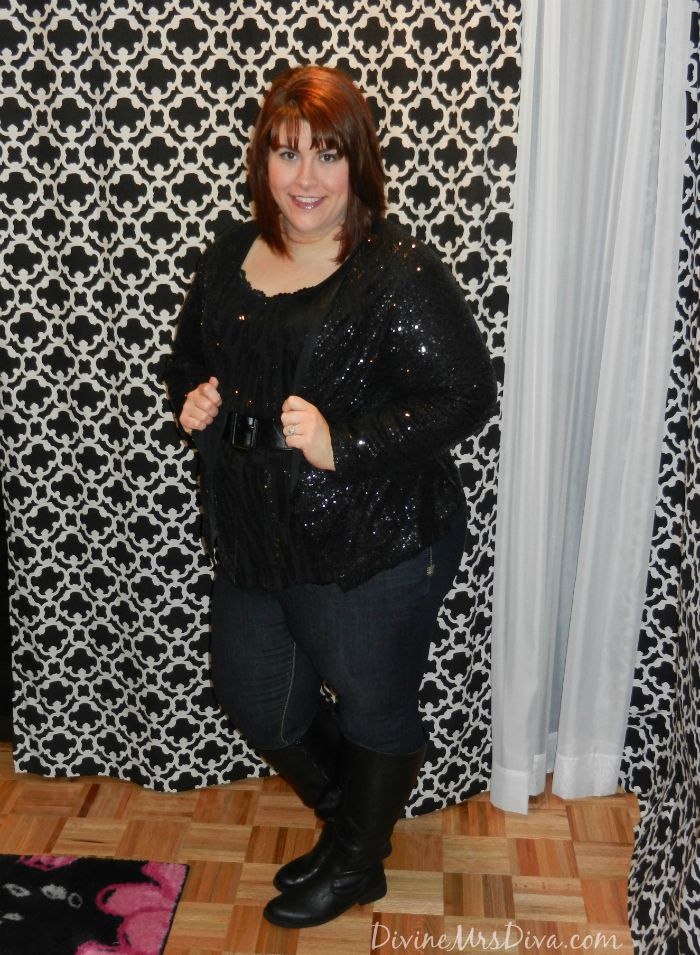 Sophia Jeggings,
Sequin Jacket
- Torrid
Zebra-Patterned Sequin Tank,
Lace-Trimmed Tank
, and Belt - Lane Bryant
Sydney Lace Back Boots - Avenue
Do you have any quick-fix tips for making something fit better? Let me hear it!