Our Cinco de Mayo was spent celebrating our good friend Tim's birthday. We all met up at
Cinetopia
to lounge in the Movie Parlor room and watch
Iron Man 3
. It was my first time checking out the new Movie Parlor room. It features comfortable seating with ottomans, plus you can order a meal and beverages to enjoy while you watch the movie. My only complaint is that there was no headrest. I guess that is what Sean's arm is for. lol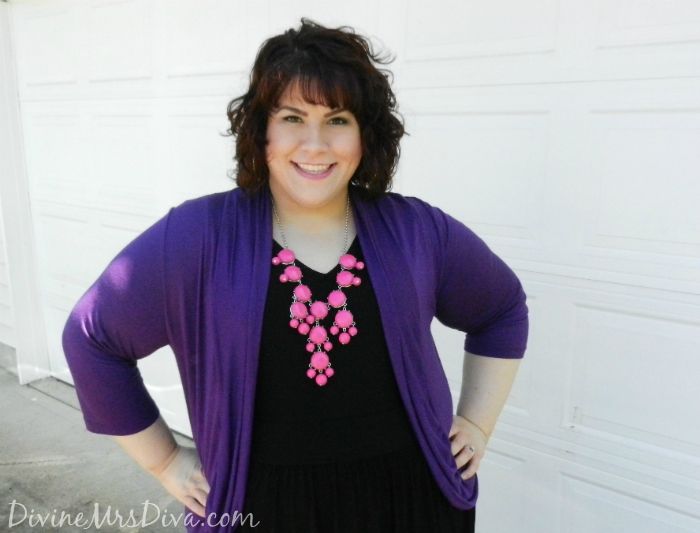 It was one of the first nice weather days in these parts, which I was super excited about. I wanted to be comfortable for lounging at the movies, so I chose my long maxi and brightened it up with fun colors. You have probably noticed I am wearing my two colors of Amber shrugs from SWAK quite a lot lately. I need to get some more colors ASAP! They are so comfortable and go with pretty much everything. These are two easy go-to pieces that can be changed up with accessories. They allow me to be cool and relaxed while being a little more pulled together.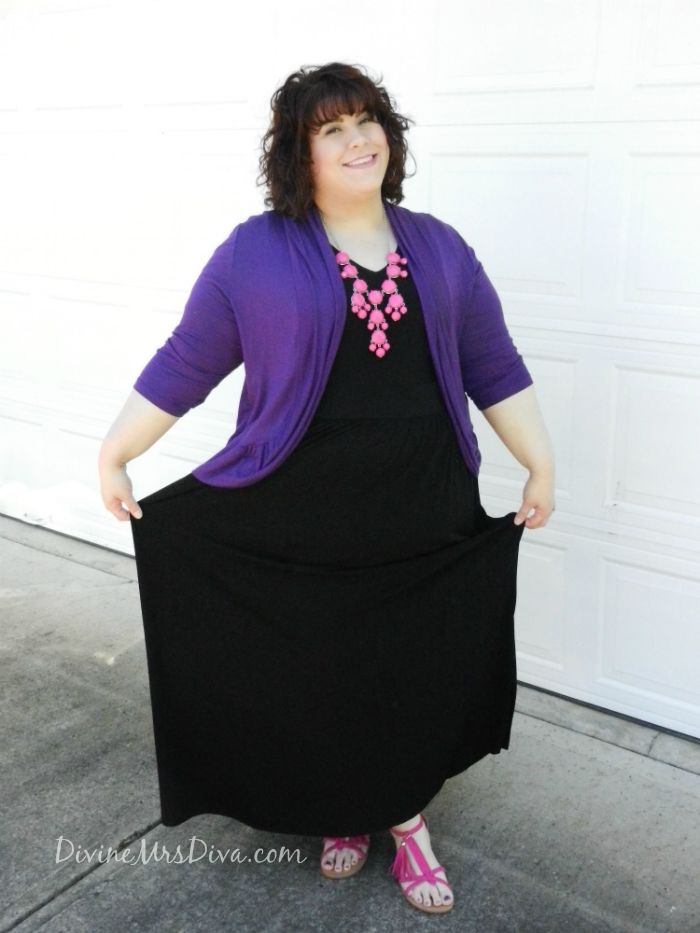 I absolutely love these sandals too; Torrid sold them last year. Not only do I wish I bought the black ones too, but I wish they sold lots more colors. I get compliments on them every time I wear them. At the bottom of this post, I have included a scrolling shopping gallery of similar items. Let me know if you like this addition to posts.
Black Maxi - Lane Bryant
Amber Shrug
- SWAK Designs
Bubble Necklace - Lane Bryant (
Etsy
has a TON!)
Tassel Sandals - Torrid
Miche Prima Bag
- Gifted from my Mother-in-Law
I have had a few requests to use my handbag in more photos. I usually don't have it with me for photos because it is giant and heavy. lol Here is my giant Miche bag my mother-in-law gave me. I am using the metallic Natasha shell with the Prima base bag. Miche bags are cool in that you can change up the outer shell without taking everything out of your purse. However, the base and shells can be quite expensive. I recommend browsing
eBay
if you are interested in one. It was a major undertaking to go from this to my smaller Coach bag. (However, my shoulders and back thank me!)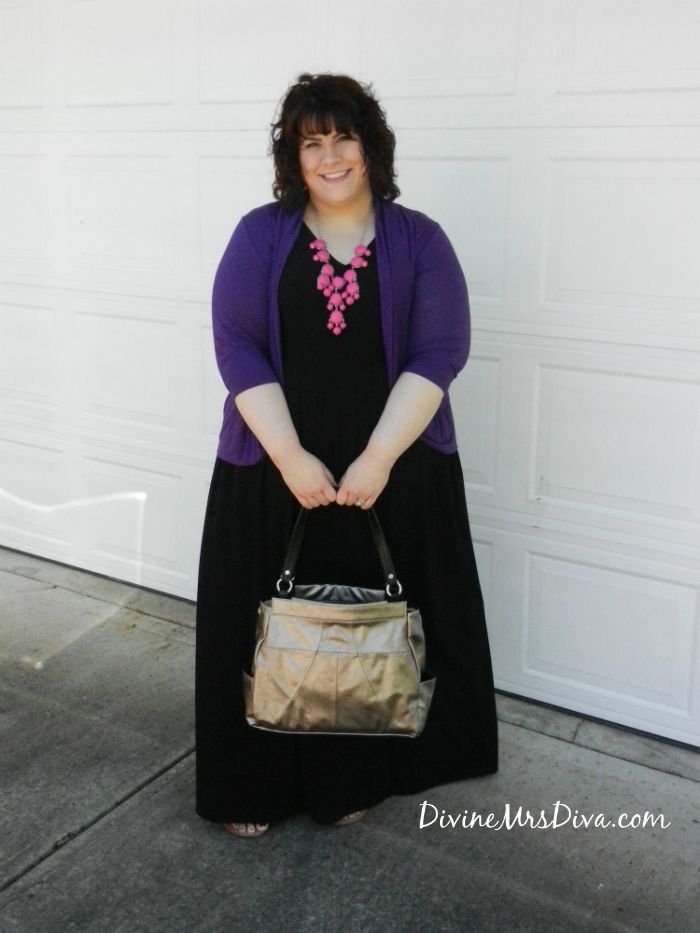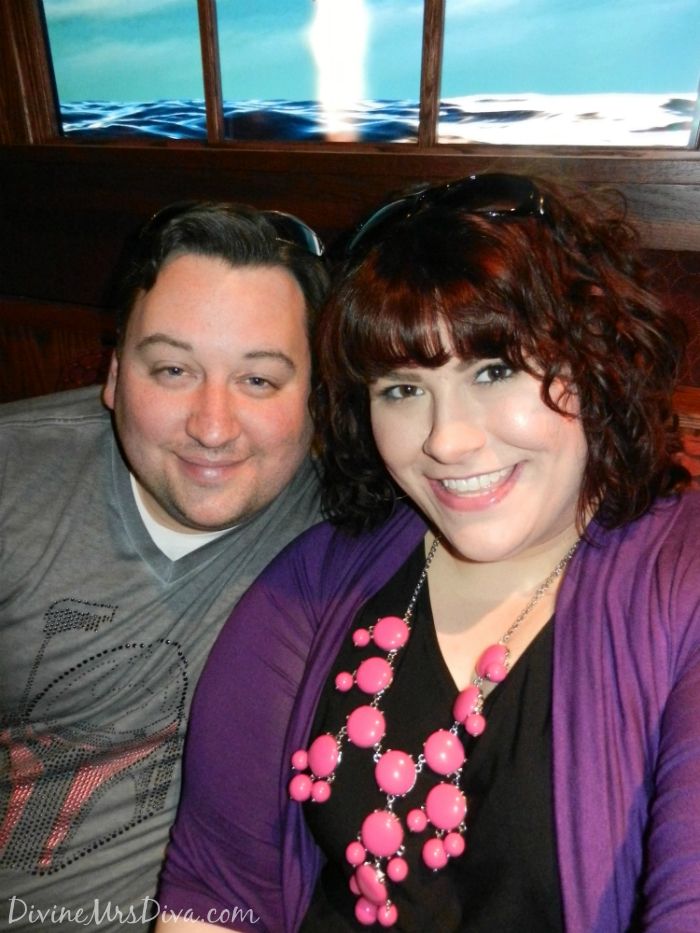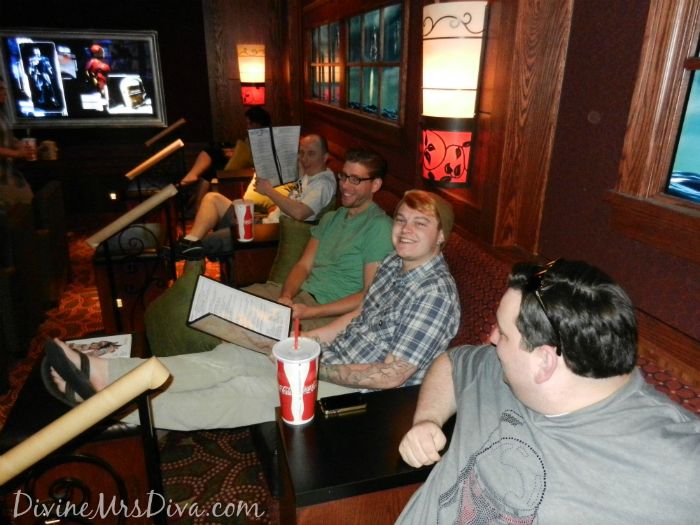 Hanging with the boys! (The birthday boy is in the green shirt.)
For your viewing pleasure, I have put together this gallery of similar items to include black maxis, colorful shrugs, bright bubble necklaces, and tasseled sandals.