When we
last talked
, I left you hanging on the fact that we put in an offer on a house we loved. It had most of all the things on our list - great location, space, nice yard, not right on top of the next house, older house, etc. It just spoke to us, it felt right. We could see ourselves really enjoying the place and making it our own.
Built in 1980, this well-maintained ranch style house has three bedrooms, two bathrooms, a bonus upstairs room, lots of windows, and a great private backyard. It is in a great neighborhood that seems nice and quiet. It definitely has some dated fixtures and things we want to work on, but we absolutely love it!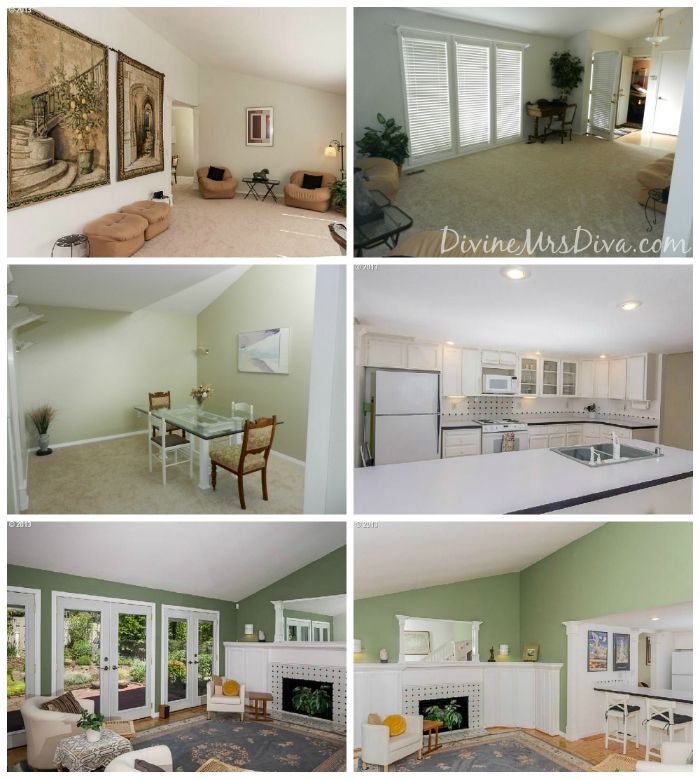 (From the top to bottom, the large front room, dining room, kitchen, and "great room" right off the kitchen. The Great Room looks out into the backyard and will be our living room area.
)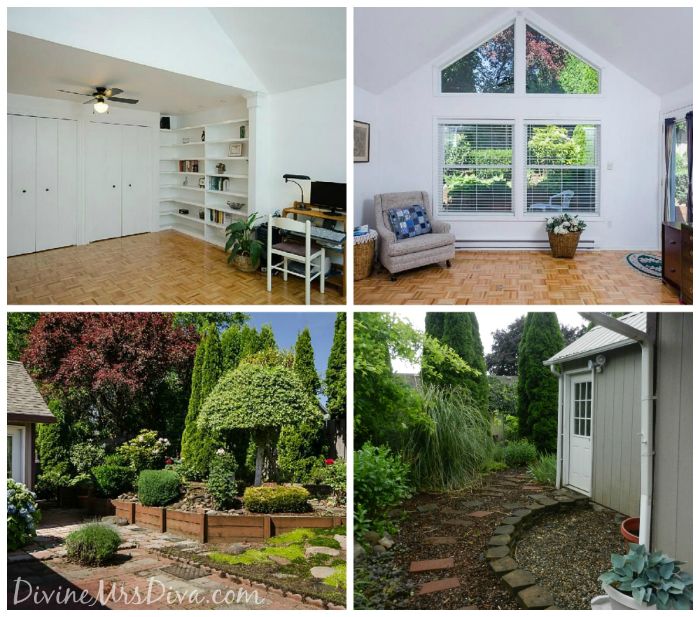 The gorgeous room with the vaulted ceiling will be our office. I cannot wait to work from that room. The office is quite large, with built in bookshelves on either side. It looks out into the backyard as well.
The backyard is beautifully landscaped to include lots of trees and shrubbery. There is a small potting shed in back as well. I look forward to planting herbs like rosemary, basil, thyme, mint, and cilantro.
The inspection was last week. We put in what we wanted repaired by the seller. Most of it was pretty minor, but there is a little bit of water damage and dry rot on a section of siding. So now we wait and see what/if she is willing to get anything fixed and whether we then agree with her idea.
We aren't out of the woods yet, so I try not to get too excited. Once we are in the home stretch, I will be more excited about all the possibilities. We did manage to pack three boxes this week. (A hundred more to go! lol) My paint samples arrived today, so I posted those over on
Instagram
.
What do you think?