For the past four years, my friend Nigel and I celebrate our May birthdays by gathering some friends and heading out for a wine tour. You can view our
first
and
second
annual trips on the blog. Last year we were all set to go back out with our favorite tour company, but did not realize how much busier and more popular they are now. We began planning a couple months out, only to find out that they were all booked up for any available dates that we had open. So for our third year, we had each friend bring a bottle of wine (
or two or three
) to our house for all of us to sample and enjoy. We drank, played games, and had a great time. But we also vowed to begin planning our wine tour way in advance the following year.
And so, we started six months ahead of time this year - choosing open dates, inviting friends, and then reserving our day and our favorite guide, Dillon, well in advance. It was a really lovely day with a couple new attendees, three new-to-us wineries, gorgeous weather, cute winery dogs, and lots of laughter and fun.
- This post is not sponsored. All opinions presented are my own and without influence. -
We love touring with
Backcountry Wine Tours
! Dillon has always been very knowledge, friendly, and can handle our loud, rambunctious group really well. Knowing our wine likes and preferences, he puts together a list of places beforehand and plans out our day accordingly. We love to try new places, but always end our day at Stoller Family Estate. This year, Dillon had a few new places for us to try before heading out to Stoller.
Normally our day starts at 10AM, when Dillon picks us up at Nigel's house in Portland. Backcountry has a few vans with various amounts of seating to accommodate different sized groups. We were a little late, but jumped in the van to begin our day as soon as we arrived to Nigel's. Our first stop was
Fairsing Vineyard
, located in Yamhill, Oregon. The view at Fairsing is gorgeous! The Willamette Valley offers mostly pinot noirs, but you occasionally run into rose pinots, chardonnay, and riesling. The tasting room at Fairsing is clean and lovely with lots of windows and open doors. We stopped at the bar to begin our tastings, but meandered around the building and grounds in between each wine.
As I said, the view was gorgeous at Fairsing so we took most of our photos here. I was rushed, stressed, and exhausted that morning, choosing to let my hair air dry on the way to the wineries. It was nice to relax in the van and try to regroup, but it still took most of the day to dispel my panic attack. I feel that the photos show it in my face, which disappoints me. But I digress.....
We enjoyed the beauty of Fairsing before moving on to
Domaine Divio
in Newberg, Oregon, another beautiful tasting room with friendly staff. We sat at a large table to chat and drink our wine while Dillon ran out to get our lunches. (
Lunch is included with the cost of the tour.
) By the time Dillon came back to pick us up, we had finished our tastings and purchased our wine choices. Then it was off to
Eminent Domaine,
also in Newberg, where we were able to sit upstairs in the beautiful tasting room and eat our lunch as a group. At the same time, we started our tastings and enjoyed them with our lunch as well. At Eminent Domaine, we also had the pleasure of enjoying the company of two lovely dogs, Frankie and Benny. After lunch, I sat on the couch upstairs and gave Frankie chest rubs. What a sweetie! We made our purchases there, took some photos outside (
the wind was not playing nice with my hair
), and then headed off to Dayton, Oregon and the Stoller Family Estate.
Stoller
is our favorite and has become very popular in the last few years, it seems. It is always hoppin'! They do have super tasty wines, lots of fun events, and wine club member perks and events. I think a majority of our group became club members that day. Ending our day at Stoller is fun for us because the grounds are beautiful, the weather is usually perfection, and we just get to relax and enjoy the wine and each other's company. We like to bring chocolates to pair with our wines, but this time we also ordered a couple charcuterie boards to partake of as well. Yum!
It was a thoroughly enjoyable day out with great people and tasty wine. I am so grateful we are all able to get together and celebrate this way. If you are ever in the area and want to experience a wonderful wine tour experience, my friends and I cannot recommend
Backcountry Wine Tours
enough. They offer the best experience for the best price in the greater Portland area. (We know because when we couldn't go with them last year we called around and checked prices and packages for other companies. Nothing was as great as
Backcountry
.)
Now you know the story of our day, so let's get on with the photos!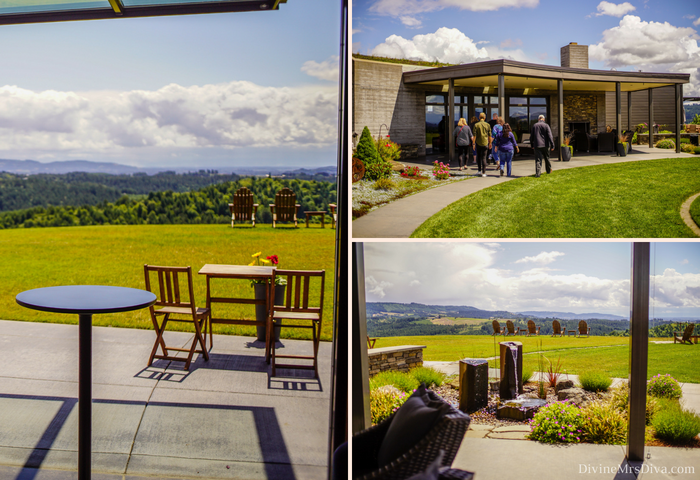 Fairsing Vineyard
Photos at Fairsing Vineyard - Geoffrey's aunt and my mom-in-law joined us this year.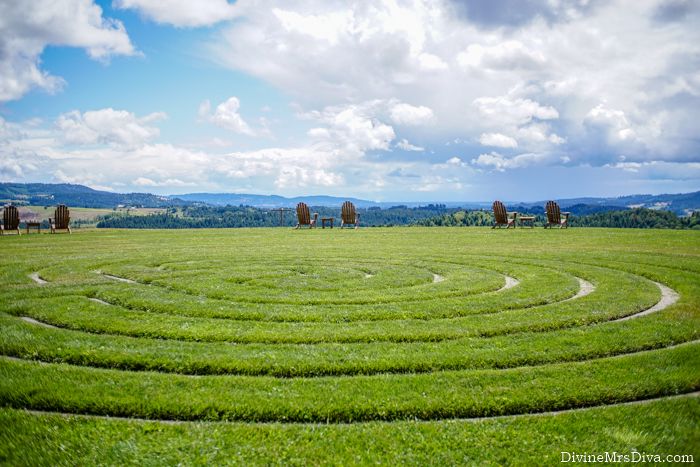 Fairsing Vineyard
The clouds made for some dynamic photos at Fairsing.
Friends are the best!
The sun came out to play at Fairsing!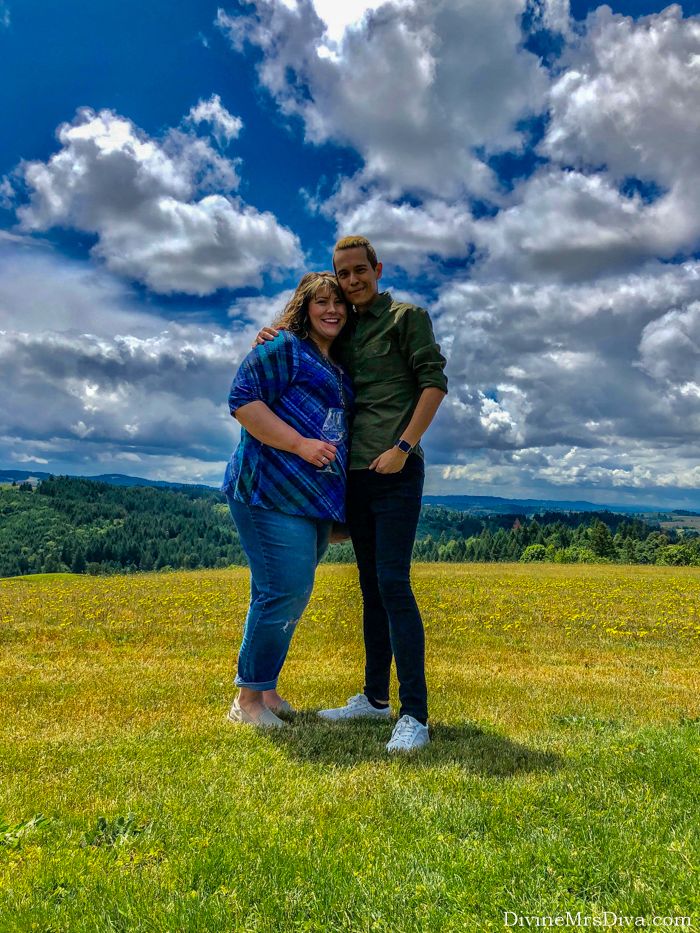 The adorable Joaquin and I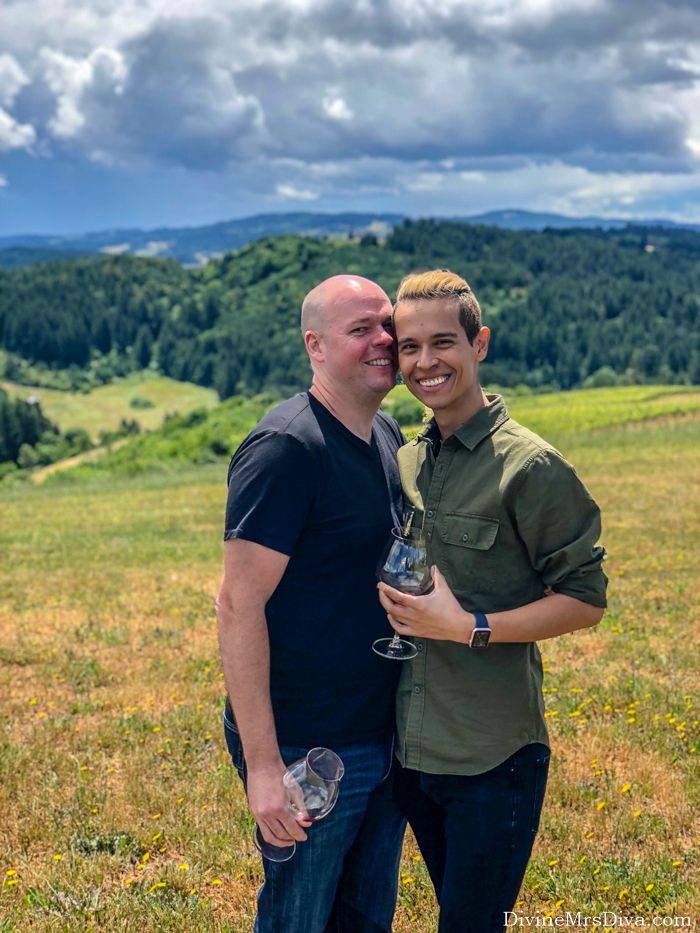 The cutest - Nigel and Joaquin at Fairsing
They made fun of my Outlander-style vacation photos all morning. They even made their own, seen here with Miss Felis. Then when Sean and I went to take a photo, everyone jumped in. I love this photo! It makes me feel loved.
Fairsing Vineyard
Domaine Divio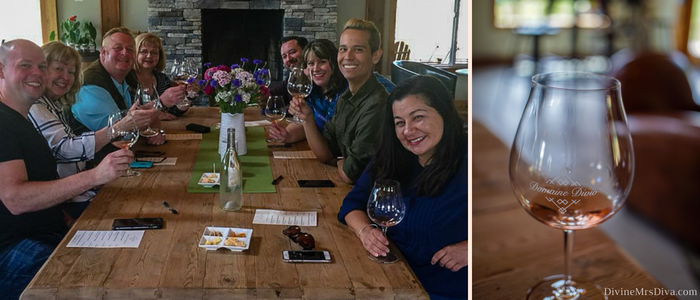 Domaine Divio
Joaquin and Felis always end up in the grass!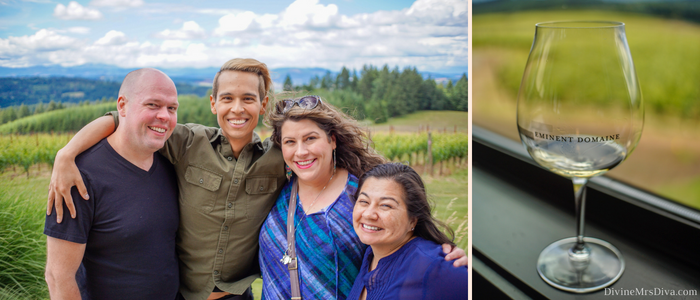 Eminent Domaine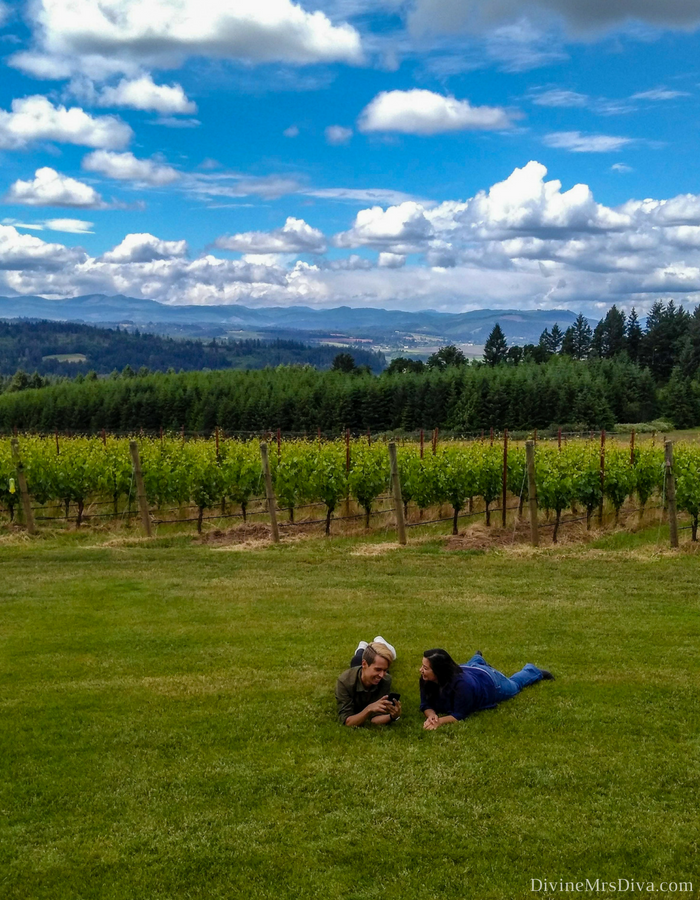 Hanging out at Eminent Domaine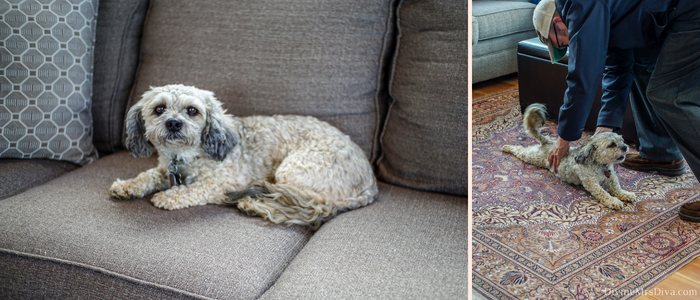 Little Frankie chillin' and getting a back rub!
It was windy at Eminent Domaine!
Little Benny ready for his close-up!
Group photo at Stoller!
As before, I want to know your favorite wines and wineries. Do you take local wine tours? Do you like to taste local wines when you travel?