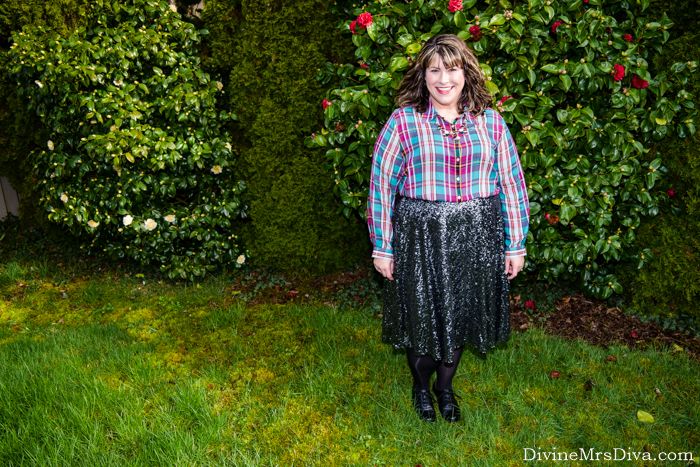 Right before we left for Maui, Sean's work had their annual holiday party (
yes, in January. That is just what they do. haha
). It was a rare occasion where dressing up a bit was encouraged, so I put together a festive look with pieces that haven't gotten a lot of wear. It was fun to mix things up a bit, which also resulted in tons of compliments from folks at the party. I'm happy to finally share it with you because it contains some of my great loves - bright colors, sequins, and comfortable shoes!


- All opinions presented are my own and without influence. This post contains affiliate links and I will be compensated if you make a purchase after clicking on my links. -
Foxcroft
gifted me this bright tartan blouse a few years ago. I
wrote a post wearing it three ways
and, while I love this top, I do admit I don't wear it as often as I should. In my head I see it as a dressier item, which conflicts with my *mostly* casual lifestyle. I really wanted to utilize this top more, so I brought it out as an option when planning my party outfit. It also had the added benefit of being a silkier material, therefore I didn't have to worry about getting too warm in a party environment.
Then I realized that the sequin circle skirt I bought from Lane Bryant in 2015 still had not been worn yet. I was aghast!! I knew that situation needed to be rectified immediately. And the look took shape. The skirt has an elastic waistband, so while the outside is covered in sequins the inside is soft and sits snug above my natural waistline. When I bought it, it was a bit tighter through the tummy and part of the reason I hadn't worn it yet. Of course, the year I bought a sequin circle skirt I waited months for is the year Sean's work didn't even have their yearly party. The darker pewter sequins paired nicely with the bright plaid and didn't make the look super busy.
While I am not one for wearing much hosiery, I wanted to keep the ensemble streamlined and dressy so I opted for opaque tights. The weather was cold and rainy, as usual, which made them more practical as well. In knowing that I would be on my feet a lot, I chose sensible shoes. Prior to the actual dinner and casino-themed party, there was an open house for the company's new office building. This meant walking around, mingling, going up and down stairs, and standing around before we even got to any festivities. Heels have not been my friend since I messed up my ankle in May. I love the Comfortiva Reddell Oxfords so much, I have them in three colors now. The black ones had just come in the mail and received their weather-proofing spray, so it was a no-brainer. The multi-colored necklace I chose to accessorize with added a bit of sparkle near my face without competing with the sparkle of the sequins or the bright colors in the top.
I was really happy with the finished look! It felt appropriately dressy for the occasion, while still retaining a casualness and quirkiness that reflected my personality and ensured my comfort. I had acquaintances and strangers alike coming up to me all night and complimenting my outfit, which makes a girl feel special. 😀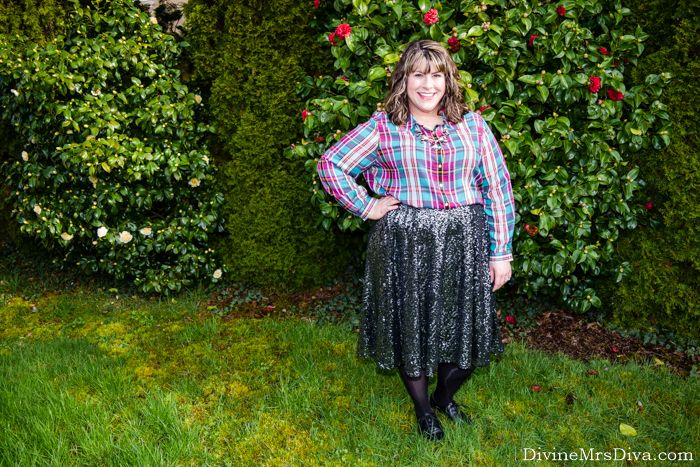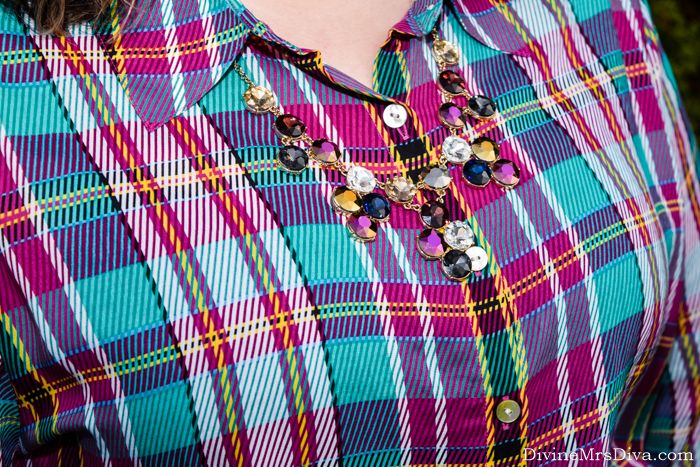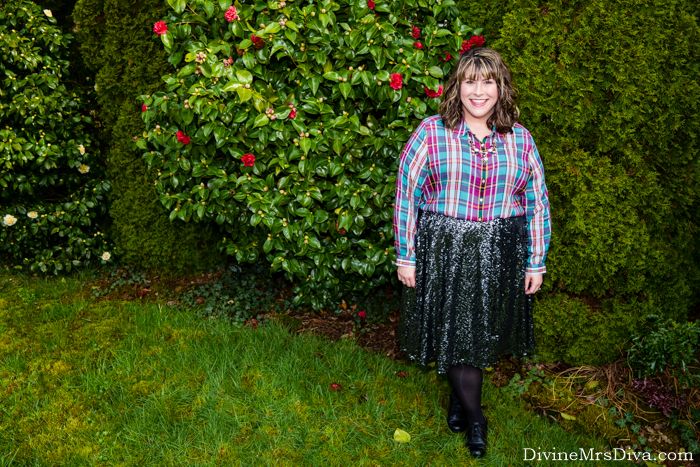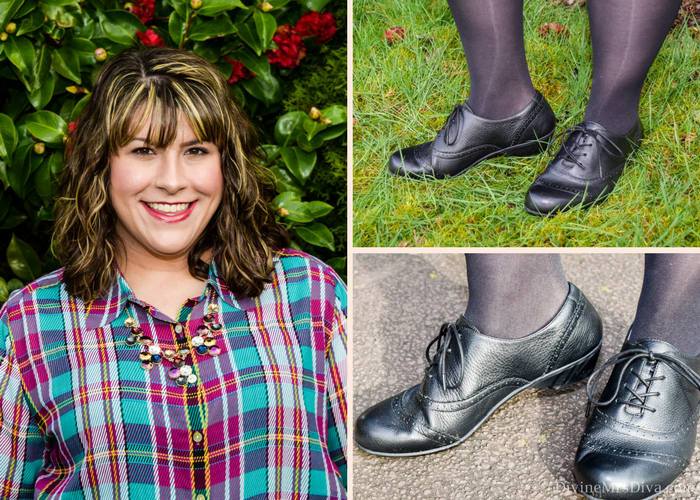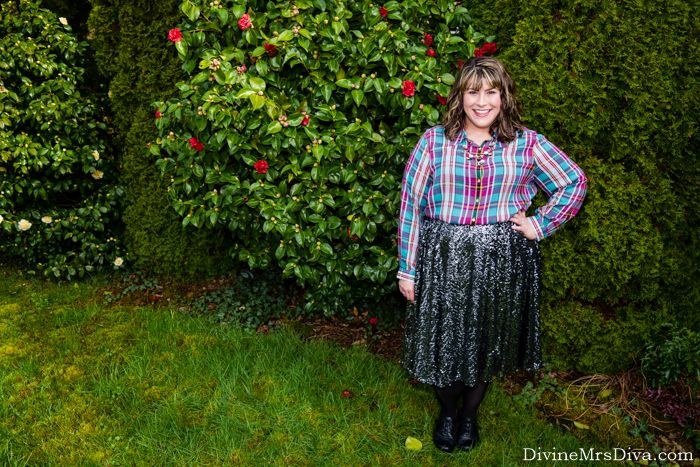 Bright Tartan Wrinkle Free Blouse - c/o Foxcroft (
similar
)
Sequin Circle Skirt - Lane Bryant (Holiday 2015) (
similar
)
Monet Multi-Colored Gold Necklace - JCPenney (similar in
red
,
brown
,
clear
,
navy
,
gray
)
Comfortiva Reddell Oxford
- Zulily (Also
here
and sometimes on
Zulily
for $50)
Tights
- Lane Bryant
What pieces in your closet do you wish you could utilize more? What elements of an outfit represent your personality? Chat with me! I miss you!