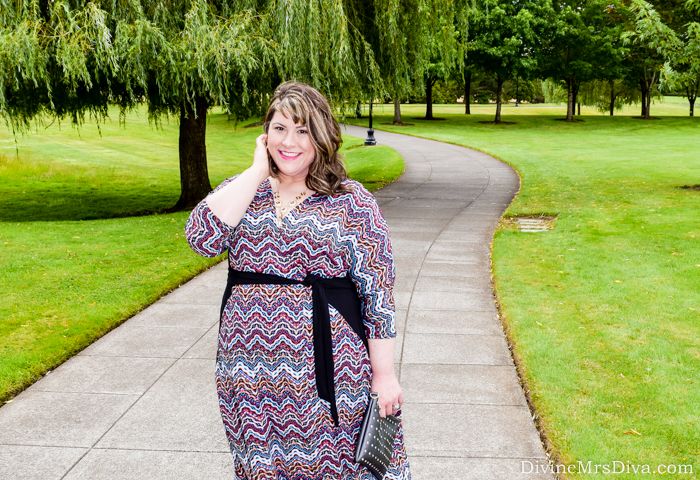 It is no secret that I love
Kiyonna
! I've been a member of their Blogger Brigade since 2012, which has given me the opportunity to try many styles and silhouettes from the brand. They carry sizes 10 to 32 and continue to offer wonderful quality pieces time and time again. You can check out their
2016 Summer Lookbook
for an exciting peek at what is to come in the next month or so!
In today's post, I am reviewing a hybrid of two classic styles - a maxi and a wrap dress. Wrap dresses just won me over in the last year or so (
after trying some from Kiyonna, of course
). It is a classic for a reason. Easy to wear, easy to throw on, easy for work, easy for play, easy for looking polished without too much fuss. And of course, my love for maxi dresses runs deep! Read on for fit and details on this gorgeous, chevron-printed maxi wrap dress from Kiyonna!


- Kiyonna gifted me with the dress in this post, as I am a member of their Blogger Brigade. All opinions are 100% my own. -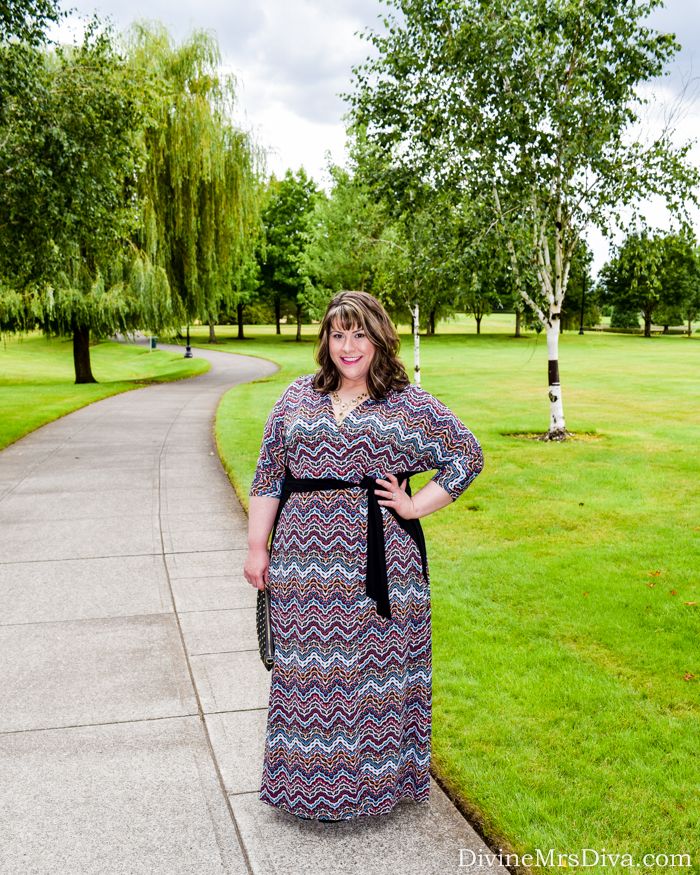 Before we get started, I wear a size 22/24 and am 5'9". My measurements are 52/49/58.
A 22/24 translates to a 3X at
Kiyonna
, which is what I am wearing in the
Moroccan Maxi Wrap Dress
. This is a true wrap dress, made of a comfortable poly/spandex fabric that is smooth and easy to wear. The black tie at the waist is long enough that both ties wrap around your waist in opposite directions and meet at the front, with plenty left over for tying and cinching. The black, diamond-shaped side panels of the dress allow the ties to look more seamless and really help balance the pattern of the dress and give it a shape to define the waistline. From farther back, the Moroccan inspiration for the dress is apparent but, up close, the details of the chevron pattern remind me of an Aztec print and feature an array of colors - black, white, turquoise, sky blue, melon, fuchsia, and light blue. It is a beautifully bold print that is even prettier in person. This color palette is also a great transition into fall, as well.
The length of this maxi was pretty perfect for me. It lands about an inch from the floor, meaning no tripping or dragging. There is also enough overlap on the front of the fabric that you do not have to worry about showing leg if that bothers you. I tried to pose with my leg sticking out, but I really had to work at it. haha I have very large upper arms, but found the three-quarter sleeves to be very comfortable. I didn't feel the neckline was too low, but I also have a smaller bust. If you feel too exposed, it is easy to pop a cami underneath for coverage. Also worth noting, I am not wearing any shapewear with this dress. It just wasn't needed. However, as I do with all dresses and skirts, I am wearing some stretchy shorts and a low v-neck cami underneath.
Maxis are such a go-to and an easy way to look pulled together and chic with very little effort. Obviously, I adore them! This wrap maxi style is very reminiscent of the
Velvet Luxe Wrap Dress that I wore for Christmas
a year or so ago. It is one of my all time favorite dresses. In comparison, the Moroccan Wrap is not pleated at the front and the sleeves are not a full dolman sleeve. But the fit is on par with the velvet one and definitely as well made. Maxis are easy to dress up or down and a great way to stay cool when you also need/want coverage. And let's be honest, sometimes I'd rather sleep in a little longer than make time to shave all my legs again, so maxis are a lovely option for being pretty and maybe a little fuzzy too.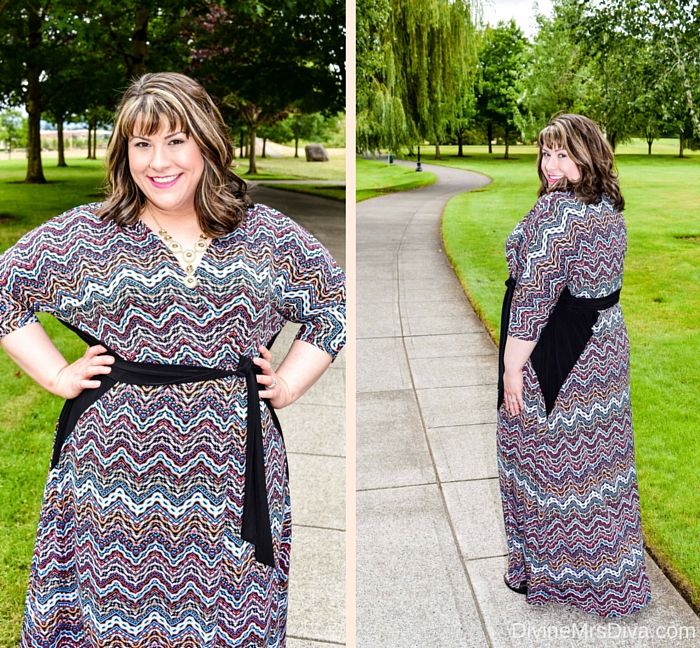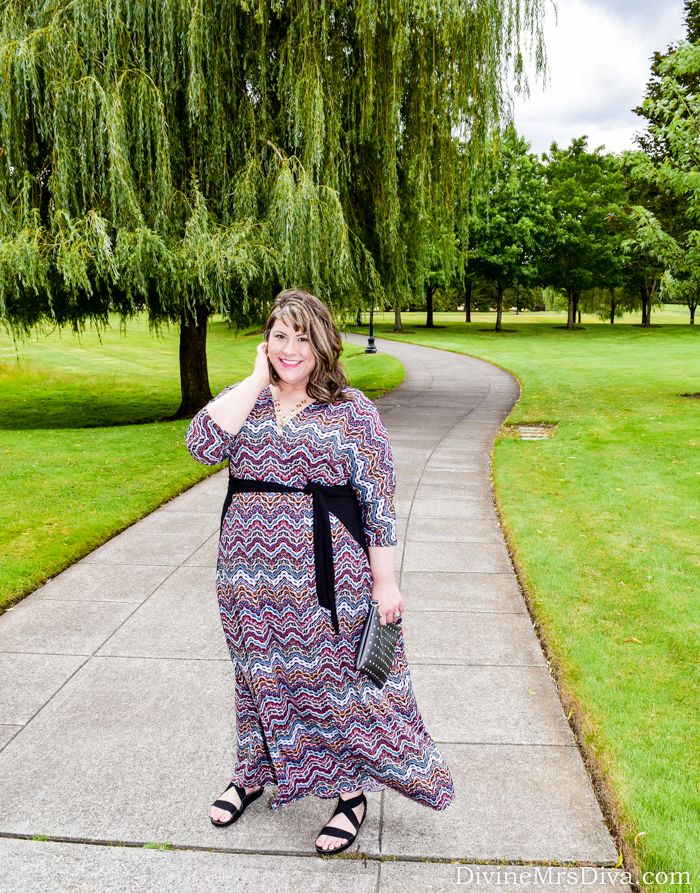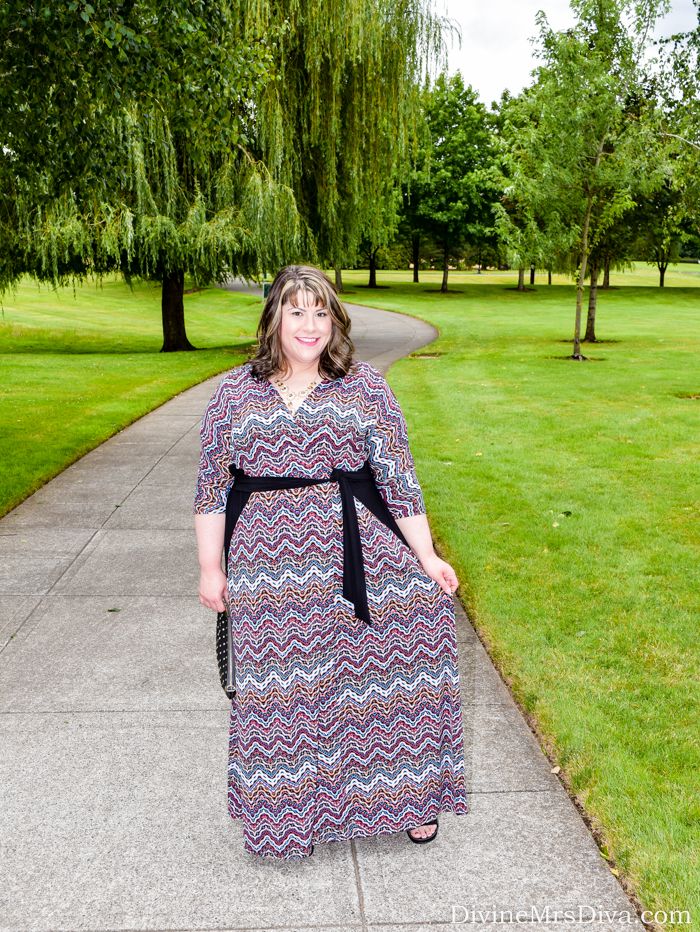 I wore this maxi out to run errands and have dinner with my husband. Our weather has been all over the place lately, mostly rainy when I need to take photos and sunny when I have not made plans. Go figure. This was our first sort of rainless day in a bit, but the wind was whipping around like crazy. It took forever to take photos because I would just get my hair in place and then the wind would set it in motion. I know, I know. #BloggerProblems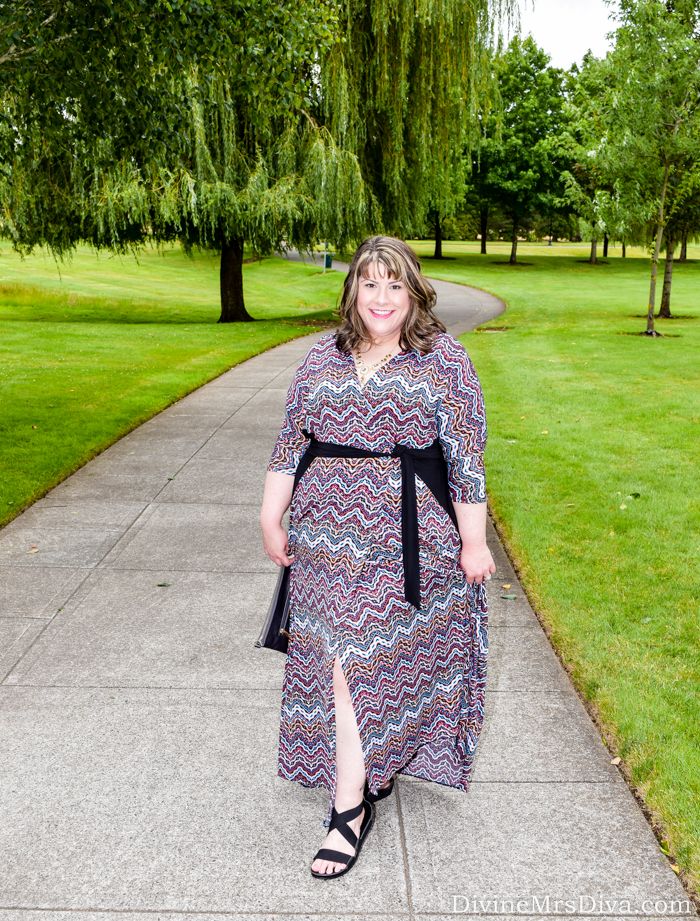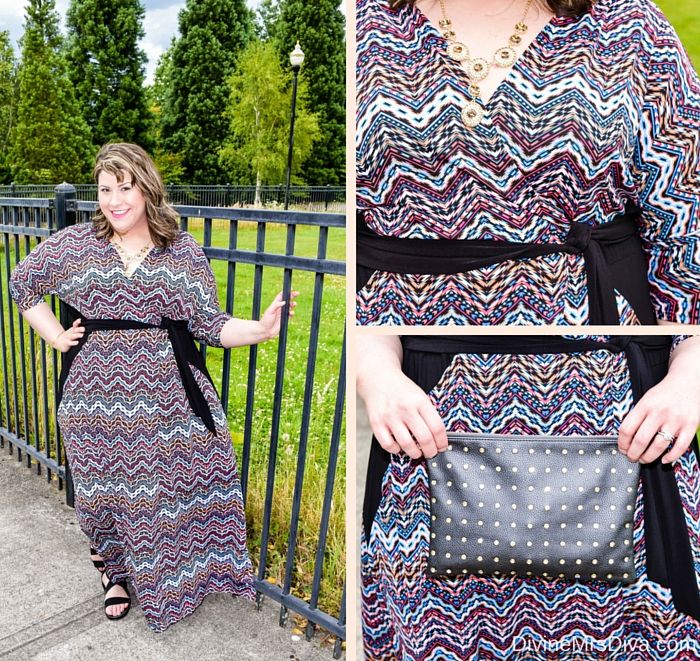 I decided to keep my accessories minimal and relatively neutral so they wouldn't compete with the pretty print of the dress. The necklace I chose is sparkly and warmer-toned, but kind of blends in with my skin. Black shoes tied into the black panels and waist tie, but a black bag seemed a bit too heavy for a summer look. I opted instead for a pewter bag with little rhinestones all over it. I felt the accessories enhanced the colors of the pattern, but still let the dress sing on its own.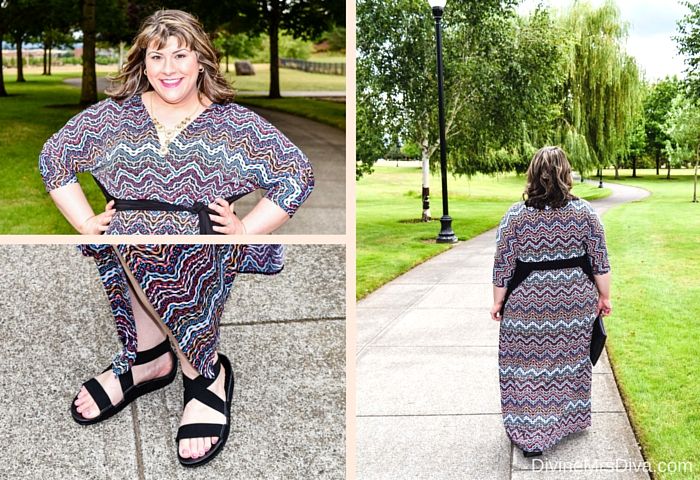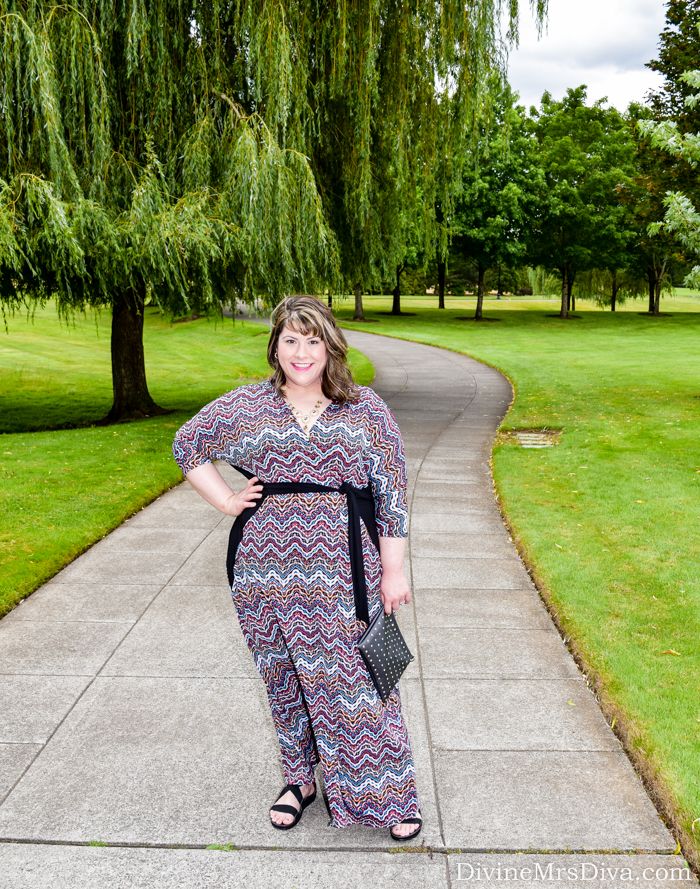 Moroccan Maxi Wrap Dress
- c/o Kiyonna
Anna Ankle Strap Sandal
- Crocs
Olivia Crossbody Bag
(as clutch) - Charming Charlie
Monet Brown and Clear Y-Necklace
- JCPenney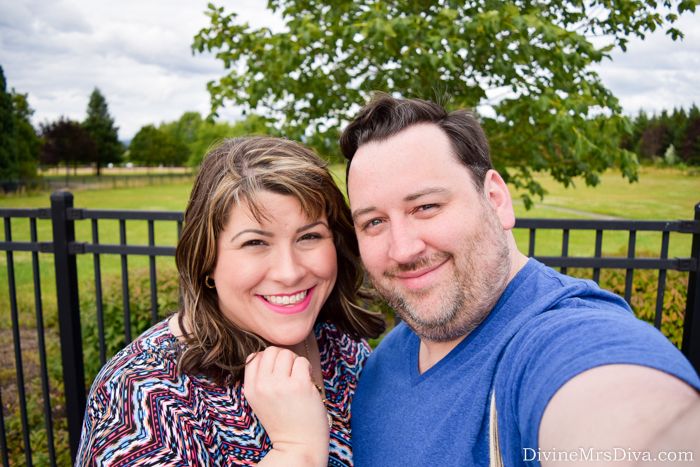 How many of you are Team Maxi and/or Team Wrap Dress? Is there a tale of how you came to love either style? Share with me!