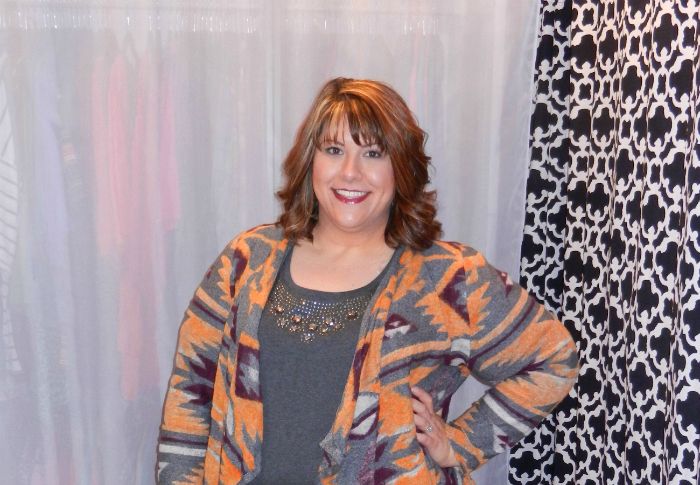 Hey y'all!! We got back home from our Vegas Vacation late last Friday night, but we have been go, go, go since then. I joined my aunt and cousin for our traditional Craft Warehouse shopping night, then was off to Friendsgiving until the wee hours of the morning. On Sunday we had a baby shower for a dear friend and grocery shopping (
since we left nothing in the fridge while we were gone
). Monday was dinner with the mom-in-law before seeing her off on her vacation.
Whew! I need a vacation from my vacation at this point because I just want to sleep. While we were gone, the weather turned very windy and chilly at home. The shock of a 30 degree difference has been something to get used to. The good news is I can
finally
wear this great cardigan I picked up at Macy's!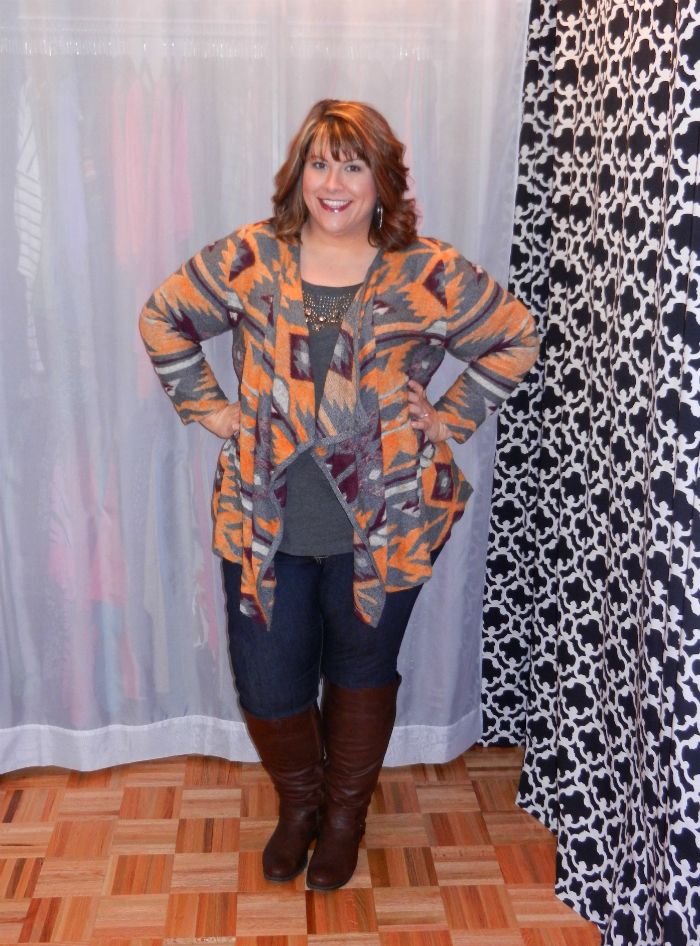 You might remember this open cardigan from my
Macy's dressing room post
. It's the cardigan Emme told me I had to have, so I bought it. Not to say I didn't love it too, I totally did. It just wasn't necessarily on super sale then. While it is no longer available online, I encourage you to check your local store because it was marked down about 50%. (
UPDATE: As of Dec. 2, 2014, it is back online in 0X through 3X
)
I received so many compliments on this cardigan at the baby shower. It really is a fun piece to wear! While it kept me cozy and warm, it isn't super thick to the point where I feel too warm. I have mentioned before how I have to layer or wear thinner articles of clothing when going to businesses and people's houses in the winter. Most people just have their heat on too high for my liking. This cardigan was pretty darn perfect for combating the cold weather while not making me uncomfortably warm.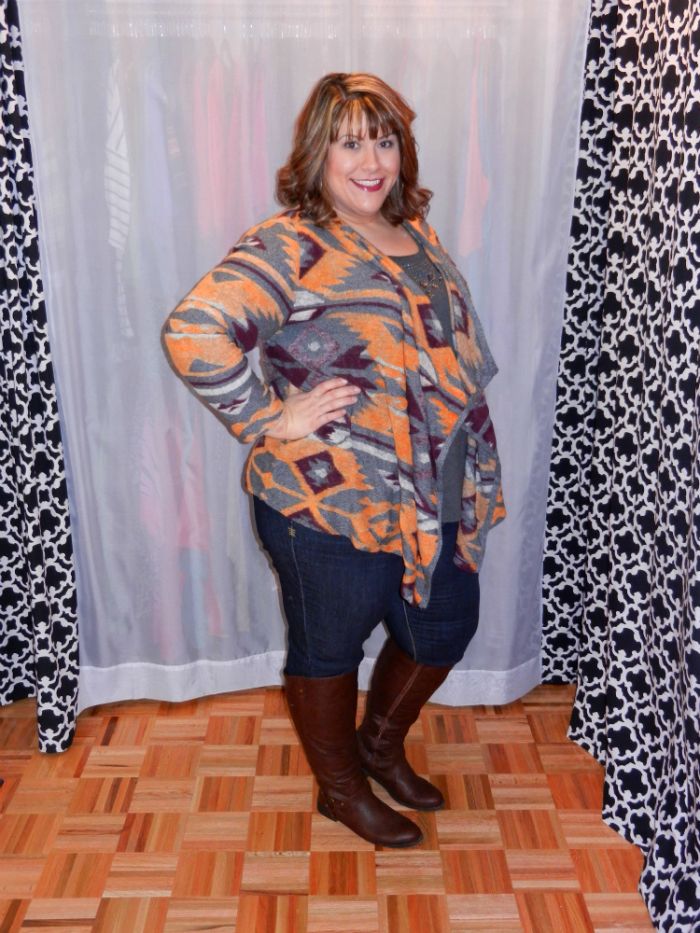 Obviously there are many complimentary colors that can be worn with this, but I chose this grey embellished tee. This t-shirt has a cute sleeve-ruffle detail and rhinestones along the neckline that add a touch of sparkle that I love. I have owned this t-shirt for years, a previous purchase from Lane Bryant during a clearance sale. It is a 26/28, but made smaller. It finally fits me loose enough that I feel comfortable in it, so you will probably be seeing it a lot more on the blog. I kept the rest of the look simple because of the all-over print of the cardigan. A gorgeous burgundy lipstick brings out the similar color in the cardi and really seems to pull the whole thing together. I can't wait to wear this whole outfit again!
Open-Front Printed Cardigan
- INC International Concepts via Macy's
Embellished Tee - Lane Bryant
Denim Jeggings - Torrid
Brown Stretch Boots - Avenue
Lipstick -
Buxom Full On Lipstick
in Havana (Similar to
Revlon Colorburst Balm Stain
in Crush) topped with
MAC Lipglass in Talk Sexy
Below I have a fancy little widget with other printed open cardigan options. Most of these are also found at Macy's. The above links and widget links are affiliate links, so if you decide to buy something via these links I do get a tiny percentage commission. As the blog gets bigger, this totally helps me out.
Have you ever bought something you were on the fence about and it ended up being a favorite part of your wardrobe?