I just wanted to take a moment to wish you all a very Happy Holiday filled with love and laughter and as much joy as you can possibly fit into a 24-hour chunk of time (or more really. Make the fun last!!) I am still recovering from surgery, which means lots of naps, medication, water, and hanging out in my pajamas.
I'll talk more about surgery and all in a few days, but I am doing pretty well....just really sore from time to time. I am four days post-op and am starting to get the tightness at the incision site that makes me feel like I am being choked frequently. That issue, combined with a general lack of being able to find a comfortable sitting or sort-of laying position to sleep, has been the most frustrating part. I count myself lucky that those are my major issues thus far.
More chilling out, watching movies, and such will be in order tomorrow. My husband turns another year older on Christmas day, so his mom is bringing over a home-cooked meal for us to enjoy. I have a follow-up appointment the day after Christmas and hope to be somewhat rested enough to make it to Bunco Saturday night.
My husband and I are kind of obsessed with doing goofy card pictures, so here is this year's: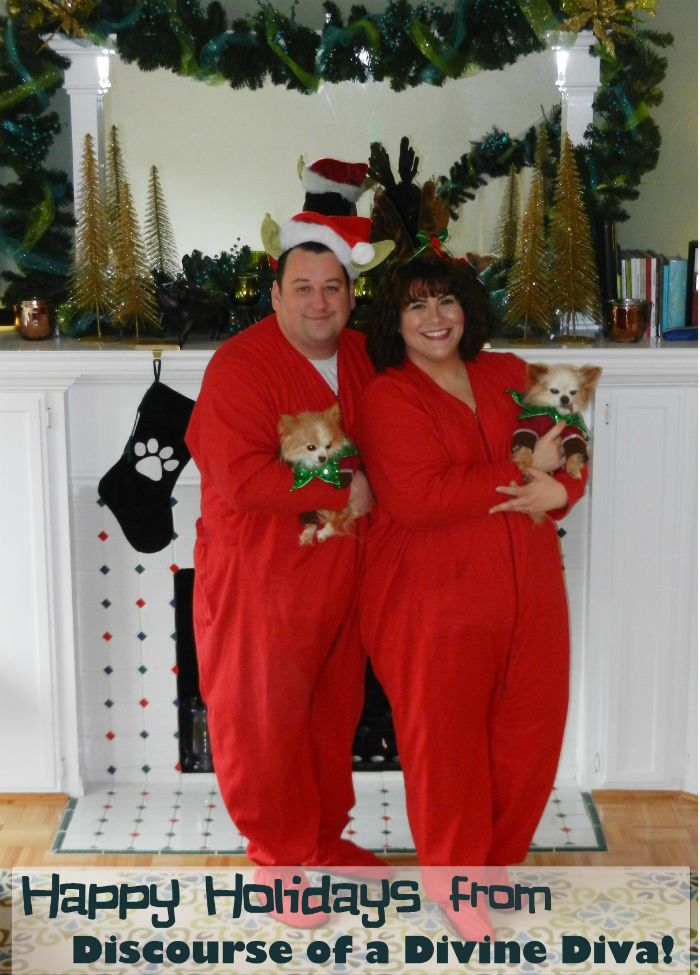 Previous card picture posts:
2012
(though not really goofy as we wanted a nice picture for our last Christmas with Miss P);
2011
(totally goofy)
My mother-in-law was over to supervise and took a moment to cuddle with one of her grandsons.
And no Christmas post is complete without a cute chihuahua close-up! Rusty just celebrated his 17th birthday and made the cutest little elf I've ever seen!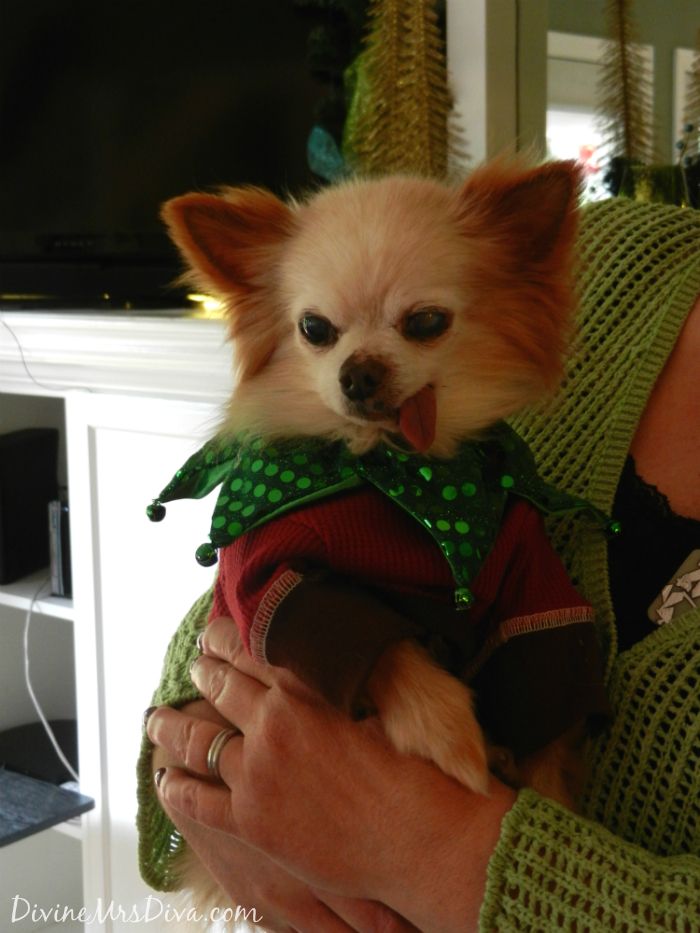 Happy Holidays!!