I am a little bit behind in my updates. I hope you all had a fun Thanksgiving! I stuffed myself with a paleo stuffing I made, some steamed carrots and green beans, turkey, and some mashed potatoes. It was the first time I have felt really full since
this whole issue
started. It was wonderful!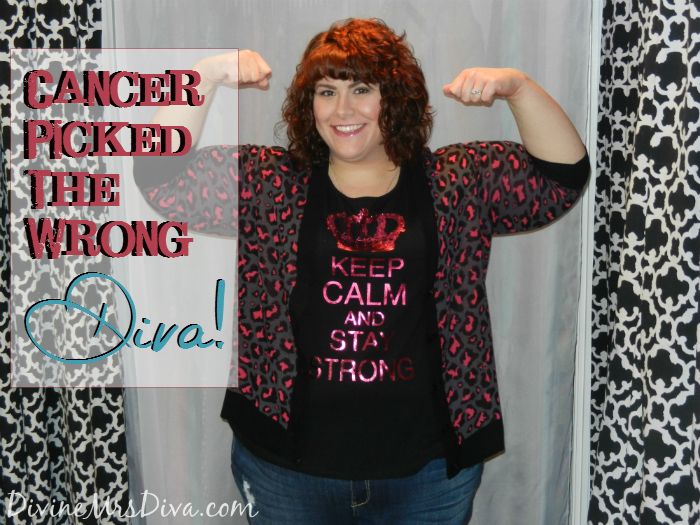 By mid-November I finally had an appointment with an endocrinologist; *insert sarcastic tone* I only had to wait two whole weeks to get an appointment with her after finding out I have cancer. Seeing the endo was more of a formality than anything because the endo was the one that had to refer me to a surgeon.
My appointment with her wasn't anything too eventful. She has a weird personality that I couldn't quite figure out. She told me I "am not on Death Row" and then took this long pause just staring at me like I was supposed to start dancing around or thanking her or something. I ended up starting to cry and felt like I was a fish in a bowl as she stared at me without saying anything. Most of the conversation with her was her telling me every piece of information I have already read on the internet.
I was also bothered that she wasn't concerned about any dietary restrictions at all. I told her that I have been gluten-free, sugar-free, grain-free, and such to kind of starve my Throat Monster. (Gluten-free because I have
Hashimoto's
.) She laughed in my face. She said she has Hashi and she eats gluten all the time. She didn't care what I ate. As sugar feeds cancer I think it is extremely irresponsible for her to say that. Obviously, I am not impressed with her, but I can find a new endo a little later.
After her spiel about how I shouldn't die from this thing, she took my blood pressure and all that jazz before grilling me about my menstrual cycles and sticking her hand down my pants without a warning. I do not like doctors. And you probably wouldn't believe how much she charged for my appointment either! It is crazy!
She referred me to a surgeon before dismissing me with orders to re-up my iron intake for now. I had to wait a little over a week for the surgeon's office to call me, only to find out that they don't accept my insurance. They had some long explanation of how they could essentially accept my insurance by doing this thing and that thing. It was some weird explanation that just felt like they were pushing too hard to get me to see them. I had to say no. I don't need insurance headaches on top of all this stuff.
I did some internet searching and found a doctor that specializes in thyroid surgeries and also does plastic surgery. I met with him yesterday (Wednesday), a whole month after finding out my diagnosis. Both my husband and I actually feel good about this guy. He was knowledgeable, has experience, takes pride in making sure things are done correctly (both inside my neck and how the scar will look), and he was really nice. It is pretty cut and dry what I need to get done, so I don't feel like a second-opinion is needed.
OH, also, I had another ultrasound done of the thyroid area on Monday. Happily, there are no suspicious lymph nodes at this time which is awesome news! Having that information and feeling confident about the surgeon have made me *slightly* less stressed out this week. I will still be able to do a few Christmas related fun things before surgery.
I am waiting to hear back from the surgeon's scheduler, but I am hoping for a mid-December surgery date so I can be healing well in time for Christmas.