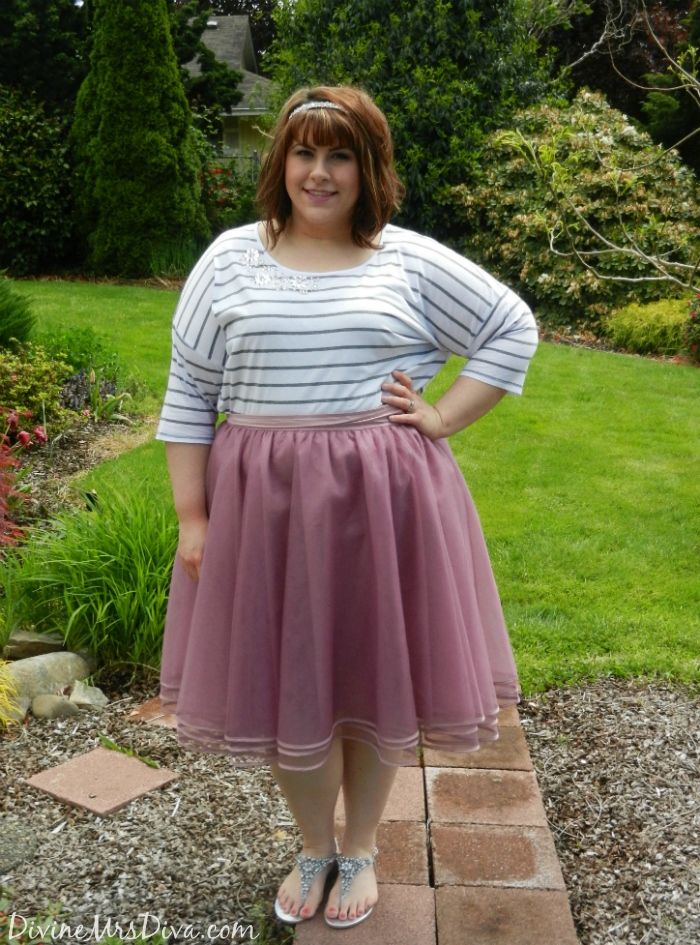 Finally, I have a chance to start catching you up-to-date on all the goings on! May is always a super busy month with lots of birthday parties and celebrations. I feel so frazzled lately trying to keep everything organized. This is a picture heavy post of my birthday party fun, but I didn't really want to leave anything out. First up - my outfit!! I was told that I looked like a beautiful princess TWICE that day - once by a sweet little girl who was genuinely in awe of me and once by a sweet lady at Hallmark. That made me feel super awesome!
The morning of my party, Sean and I actually ventured to Portland to attend
Crafty Wonderland
. It is basically like Etsy, but in person. There are so many crafty, fun, and quirky items to behold. I still wanted to get plenty of wear from my tulle skirt, so I accessorized with a more "daytime tiara" instead of the bigger one you will see below. lol This outfit came together a couple months ago, after I purchased the striped top from Lane Bryant the day before I started radiation. It has some pretty rhinestone flowers on the shoulder, which helped spark the entire ensemble.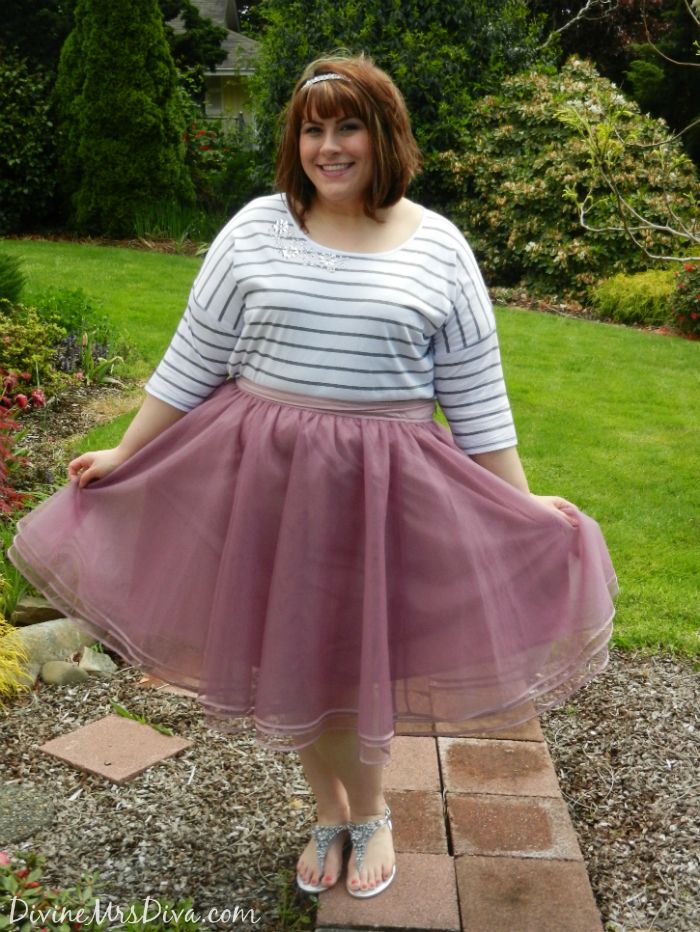 I LOVE tulle skirts and wanted one that was a bit more "poofy" for my birthday. This pinky-violet shade caught my eye immediately! It is lined, has pockets, and was just waiting to be mine. I bought my normal size in this based on a couple of other skirt purchases and it fit slightly snug, but not uncomfortably so. There is a smocked elastic panel in the back that allows for a little more room. I find that eShakti's actual size chart is a bit off base as far as measurements go.
The
first skirt
I purchased based on the size chart was a similar style, but a black poplin material. According to the size chart, I needed to buy a size 32 skirt. At the time, I was wearing a 26, but I was worried about the fit so I bought the 30. I could have sized down to a 24 in that one. This tulle skirt has a smaller elastic panel than the black skirt does, so I ordered a 24 instead of a 22 and, like I said, it fits well.
The shoes took a LOT of looking to find. I can't say that they are super comfortable (NO support), but they are very pretty and fit my wide, size 11 feet the way I needed them too.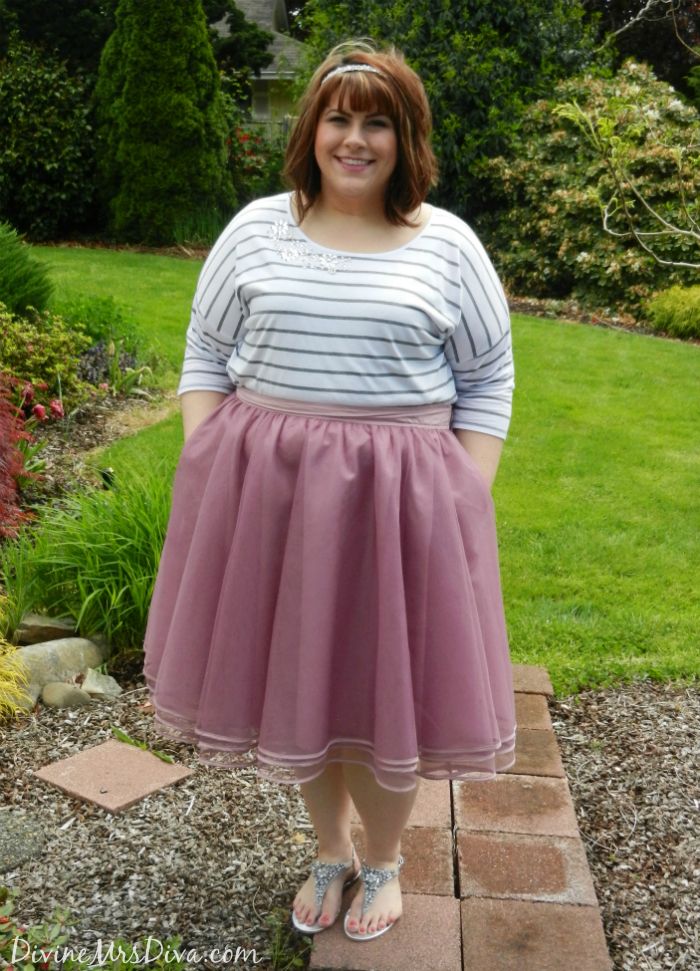 Embellished Striped Top
- Lane Bryant
Trinity Crinoline -
eShakti
(The best time to snatch one up seems to be February and March in preparation for wedding season.)
Nine West Sea Horse Sandals
- 6PM
Day Time Tiara
- eBay
Night Time Tiara
- eBay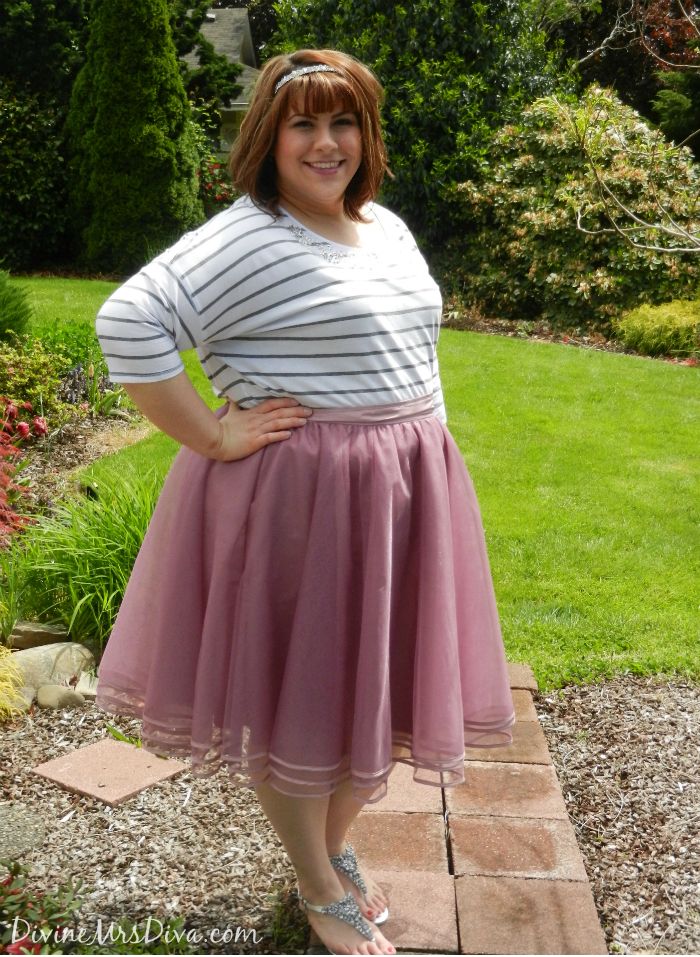 We rushed home and got everything set up for my party that evening. I made sure to provide as many gluten-free options as I could so my GF homie and I didn't have to worry too much about what we wanted to eat versus what we could eat. I made gluten-free brownies for my birthday cake and supplied a regular cake option as well. There was plenty of typical party food, like crackers and cheese, chips and salsa, potato chips and dip. Sean and I tried to supplement the party food with a gluten-free pasta veggie salad and homemade meatballs in BBQ sauce. Yum yum!!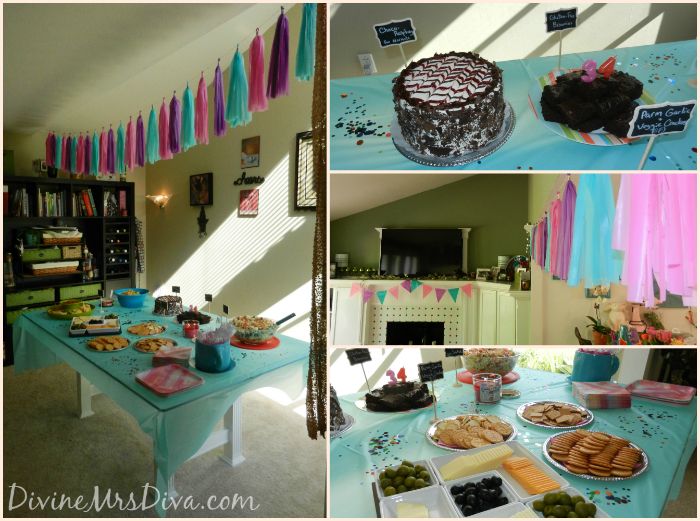 Aside from tassels and balloons, I kept the decor pretty simple. I filmed a video tutorial for the tassels (because I made a TON of them) that will be featured in a future post. A couple of nights prior to the party, I decided that adding some young Hailey photos would be fun.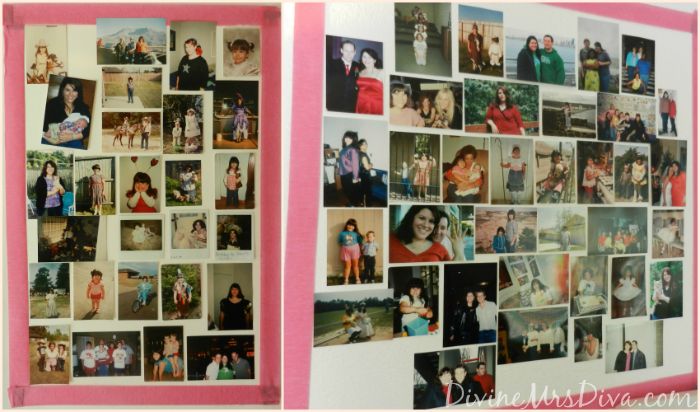 I also
demanded
requested that all my wonderful guests take a photo with me. I missed a couple of people that came for the after party though.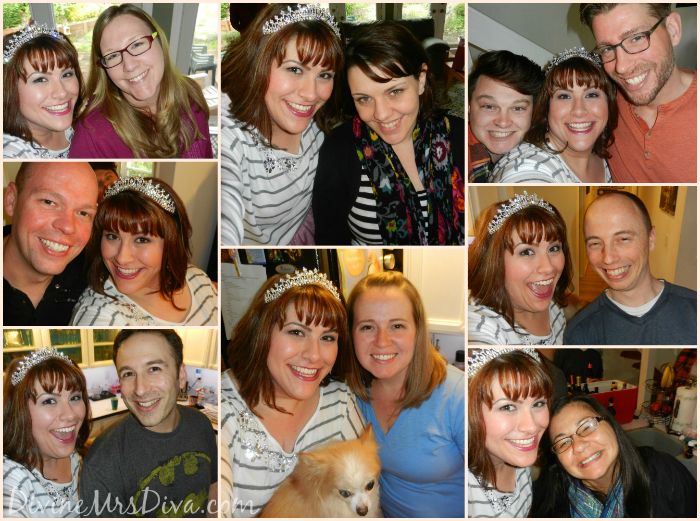 Presents and blowing out the candles: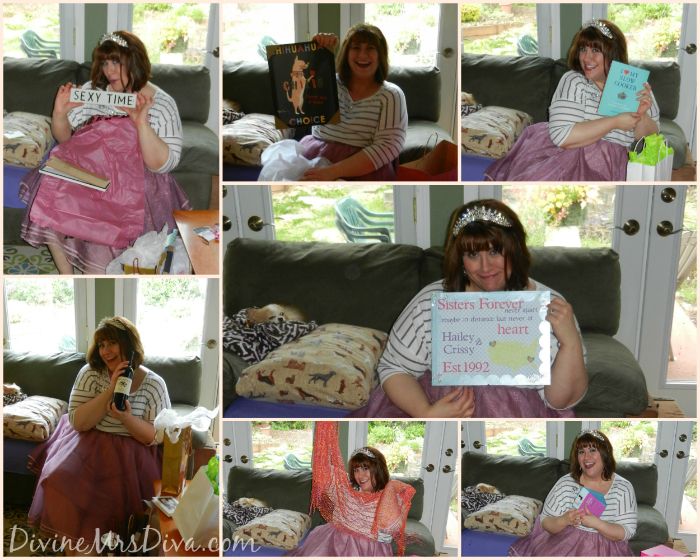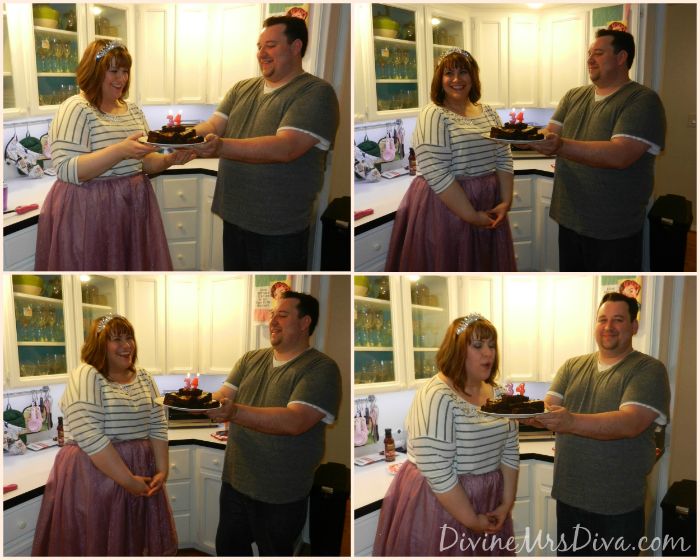 As people slowly trickled out to relieve their sitters or what not, the party people and I pulled out Cards Against Humanity for the After Party Party!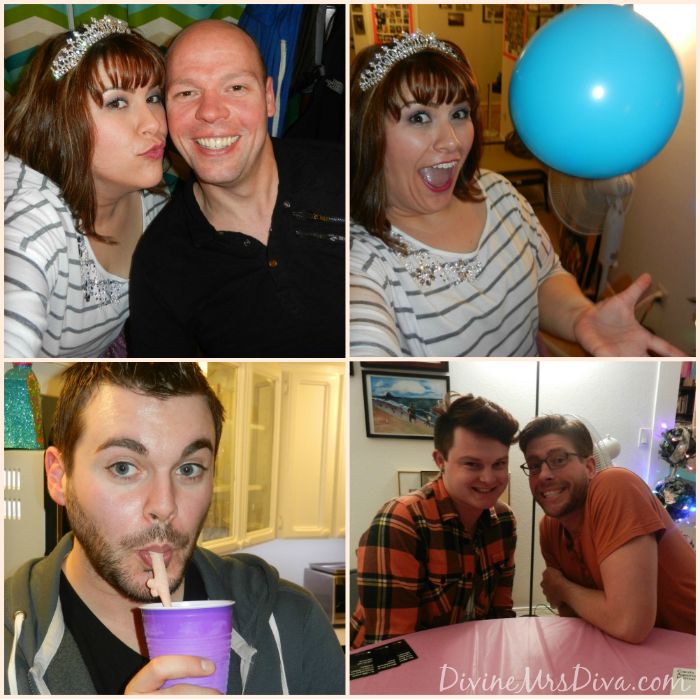 It was such a fun day! I was thrilled that so many people were able to hang out and celebrate. It wasn't just a simple birthday celebration to me. It was me celebrating my life, being alive after all this cancer crap.