Hello!
Life made me take an impromptu break from blogging last week. I have just been super, duper busy (with fun things!) and have had to rest and regroup and clean. All the goings on have been rather exciting and, considering I was stuck in a plastic covered room just two months ago, I have been very grateful for all the happenings, gatherings, and parties. I do have a lot of fun things to show you though, so I kinda need to get on that!
Easing back into this week, I thought I would post another in my
What I Didn't Wear
series where I show you things that don't work on me. It has been a while since I did one of these posts, so I want to share my reasons again:
Not everything fits or fits well. Not every brand or style of clothing will work for your body, make you feel awesome, or be what you want it to be. Not every size is made to the same measurements across the board. Showing you what I didn't wear gives you an idea of how an item is cut or made and gives you another idea of how it might (or might not) work for you.
This is not intended to be negative about my body or anyone else's body. It isn't about putting down a brand or talking smack, but to give you an honest look at how things fit that wouldn't normally make it into a blog post. You can read my two previous posts in the series
here
and
here
.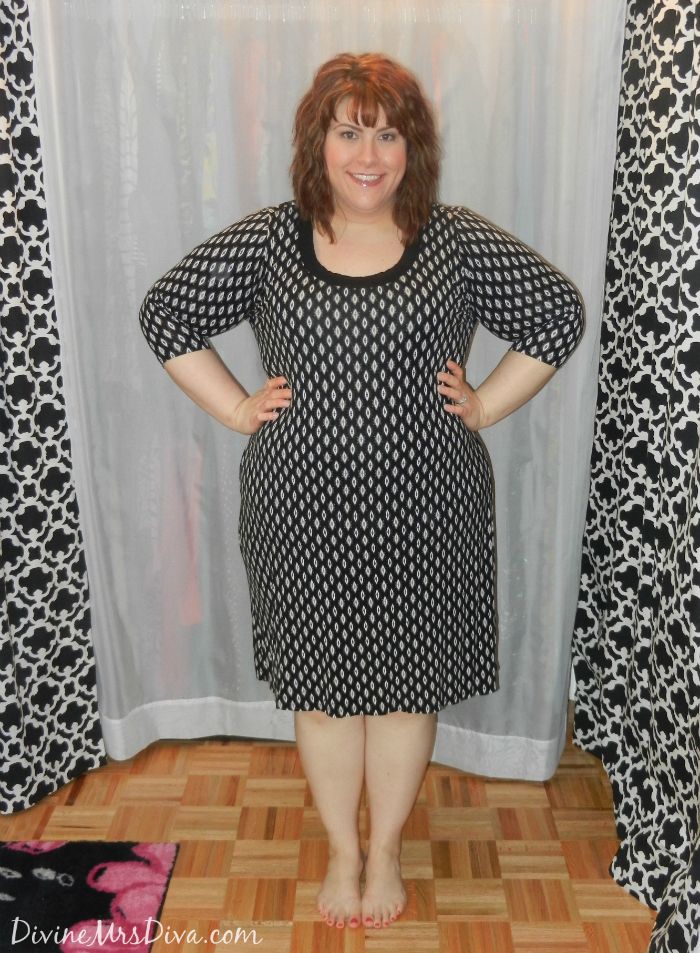 I love trying new brands and new styles, even if they don't quite work. This Karen Kane dress has great potential, it just didn't work for me. My main issue was that it was just too clingy in spots I didn't want it to cling. Even though my Spanx would have smoothed me out and possibly made the dress fit me more to my liking, I didn't feel like stuffing myself into my shapewear. Two or three more inches of room in the hips, and I would totally be wearing it!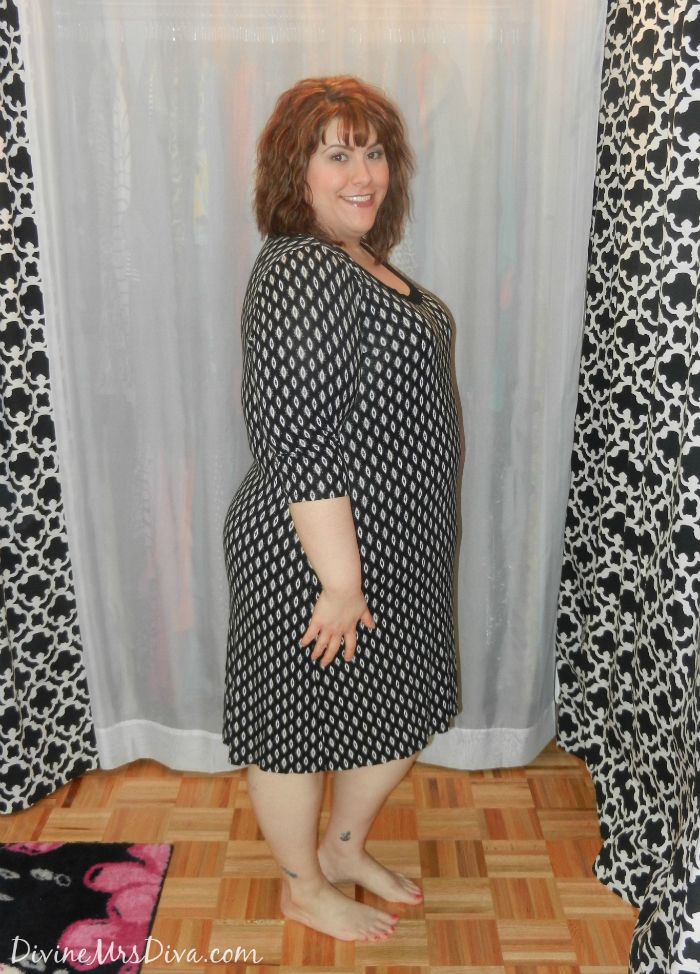 The great things about this dress outweigh the problems. I LOVE how soft the fabric is. It seems like a thinner, stretchy sweater-like material - movable and breathable - but is so fantastically soft that I just kept petting the fabric. I don't think it is intended to be a high/low dress, but it hung that way on me and I liked it! The bust fit perfect, the sleeves were comfortable, and my butt looked awesome in it.
Overall, it is a very comfortable dress that can be worn in multiple seasons. It is so comfortable you could sleep in it like jammies. But I think the silhouette is more suited to
inverted triangle and maybe diamond shaped
ladies.
For reference, I am 5'9", size 24, and wore this in a 3X. Since the hips were my main gripe, I will also tell you that mine are 60" all the way around.
I couldn't find the dress online, but
Gwynnie Bee
has it in rotation. Have you tried this dress or other items from Karen Kane? Let me know how you like them!