I've been planning to do more reviews and videos for the blog since the new year came around, but life has gotten in the way. I filmed a couple videos in late January and finally had a chance to edit one this week. All of the opinions from the video still ring true, and the products shown are still my favorites.
For reference, I have naturally curly, semi-coarse, color-treated hair that thrives on hydration but hates oily serums or anything too heavy or crunchy. The ends get dry very fast, hence my need for weekly deep conditioning. If watching videos isn't your thing, keep on scrolling to my written reviews and information on each product. Let's get started!
My Favorite Hair Products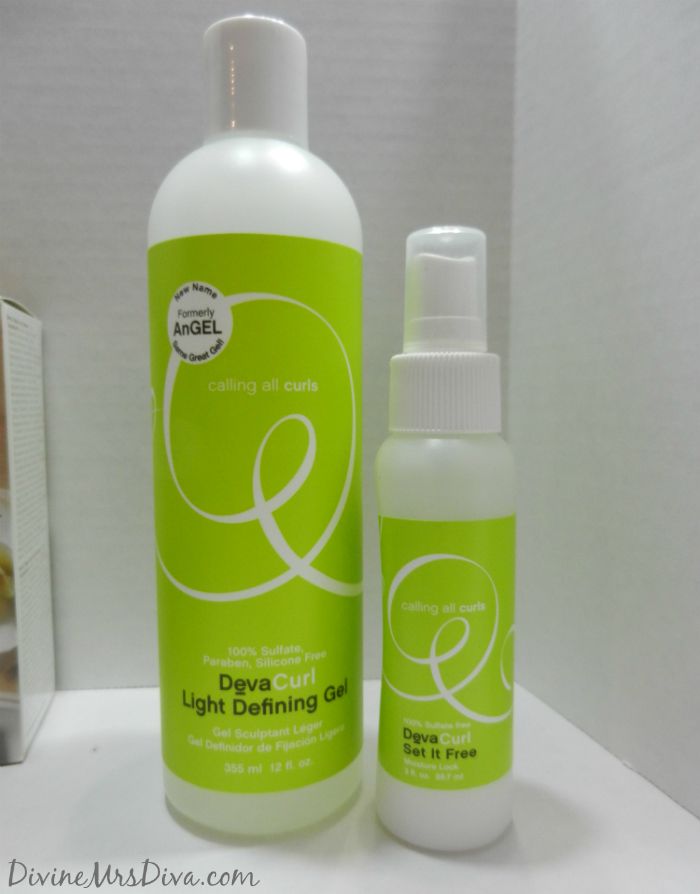 DevaCurl Light Defining Gel
- I first received a sample of this product through my
Birchbox
. There are really only a handful of "curly hair" products I have used and loved (i.e. they don't leave my hair crunchy, weigh it down, or make it too oily or dry...), so I didn't have high hopes for this. However, it won me over very fast. Included in my sample were the
No Poo Shampoo
(Sulfate free but does contain hops and wheat) and the
One Conditioner
, as well as the Light Defining Gel. The gel stuck out for me because it is a very light gel with a great texture and light fruity scent. I really felt like it took my curls to the next level by helping them form better. My hair seemed curlier after I used it. The non-heavy formula allows hair to stay bouncy and feel fresh. For my shoulder-length or shorter hair, this big bottle is lasting a long time!
3 oz bottle - $8.00; 12 oz bottle $19.00. Paraben, sulfate, and phthalates free. It can be purchased at Sephora and Ulta stores and online.
DevaCurl Set It Free
-Set It Free is a creamy textured gel spray that locks in moisture and eliminates frizz. I picked up a small bottle on a whim when I went to purchase a large bottle of the Defining gel. It has a light lime scent that I love. When I use it, I spray it onto my hands, rub them together, and scrunch my hair and smooth the product over my roots and downward. Not only does it help eliminate the frizz, but it adds shine as well. If I use it when my hair is still slightly damp, I feel like it helps enhance the curls a little bit more too.
3 oz bottle - $8.00; 6 oz bottle - $19.00. Paraben, sulfate, and phthalates free. It can be purchased at Sephora and Ulta stores and online.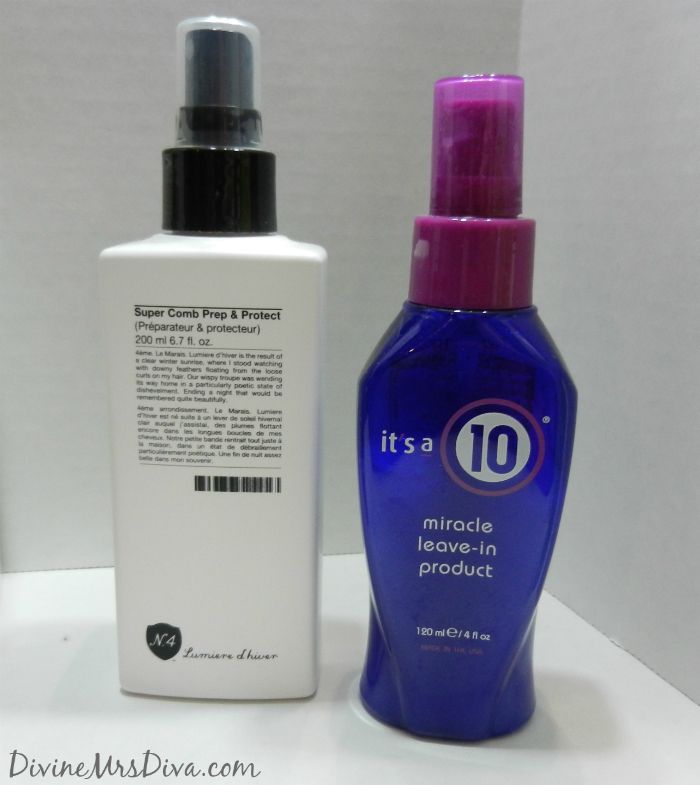 It's a 10
- This leave-in conditioner is one I remember seeing in passing at my local salon, but never stopped to take a look. As I said in the video, I rarely change up my hair products if they work well. I happened to see a review for it on
Weesha's World
one day, which sparked my curiosity. She has beautiful curly hair and praised what this product had done for her. After thinking on it for a while (I am resistant to change), I caved and bought it. I am so glad I did! This product definitely detangles with ease, adds body and shine, helps my hair color last longer, and protects my ends from getting too frayed. I've definitely seen a difference in my hair since using this product. Listed on the back of the product are the ten things it does for your hair. In addition to what I have mentioned it also has the ability to repair dry and damaged hair, control frizz, stop hair breakage, creates silkiness, and act as a thermal protector.
Ulta lists a 4 oz bottle as $18.00 and a $10 oz bottle for $36.00. I found mine for cheaper on Amazon, but it is also carried at Target, drugstores, and salons.
Number 4 Super Comb Prep and Protect
-This leave-in conditioner was also another Birchbox sample success. It has a stronger, warm amber smell and hydrates my hair well. I love using this on a no shampoo day to add hydration after I spritz my hair with water. It works great to keep the fy-aways at bay, plus is 100% vegan, gluten free, sulfate/sodium chloride free, and paraben free.
I purchased mine on Amazon for $29.99 for a 6.7 oz bottle. It typically costs around $32 to $36 at select salons and online.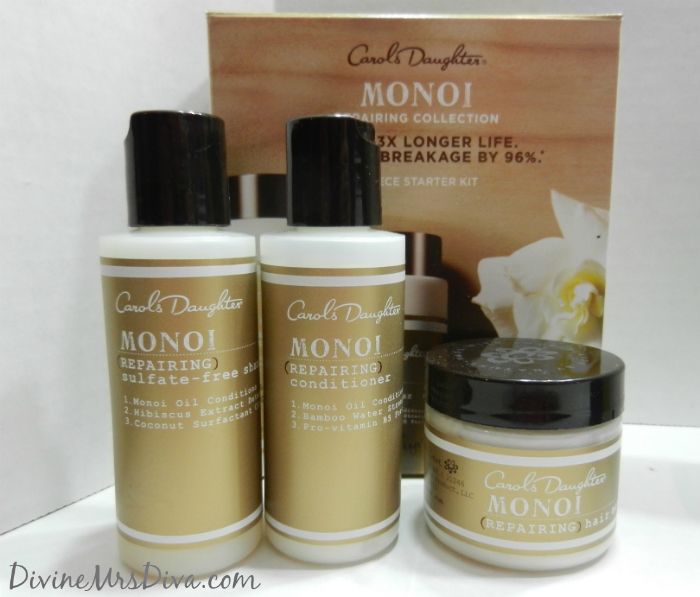 Carol's Daughter Monoi Oil Repairing Collection
- I received this sample kit as a gift from a friend and was beyond excited to give it a try. The kit includes a sulfate-free shampoo, conditioner, and hair mask. It is for repairing hair, so I use it more as a once a week deep conditioning treatment and not an every day product. Within the first use, it made a big difference in my hair. It helped to hydrate and repair split ends, soften my hair and eliminate frizz, and made my hair incredibly bouncy. I do feel that I will be purchasing full-size products once I run out of this kit.
The kit retails for $26.00 and is formulated without parabens, sulfates, synthetic fragrances or dyes, petrochemicals, or phthalates.
I hope this review helped introduce you to some new products. If you use or have tried any of them, let me know what you think. If you already have tried and true products you love, let me know what they are!