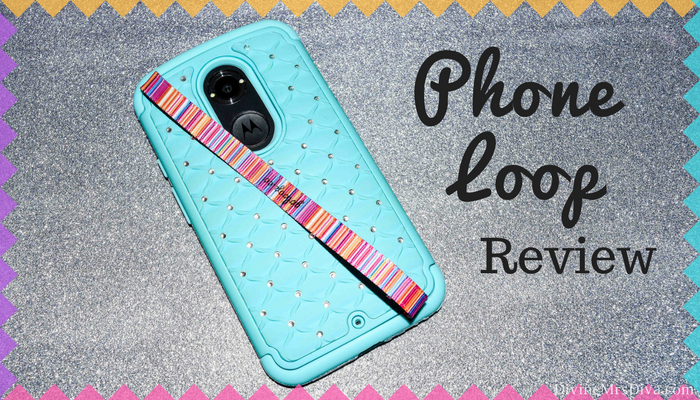 I try to be very choosy about what products and brands I do reviews for here on the blog. I don't want items to be too random or totally not in line with what we talk about here, though I do like to try new things. When the folks at
Phone Loop
reached out to me, I thought this handy little gadget was too fun to pass up.
In today's post, I'm reviewing the Phone Loop, a simple and convenient little gadget that attaches to your phone case to help you hold your phone easier. I was sent a couple of the Phone Loops from the Quebec-based company and have been using them on my phone ever since. For the past few months, I have tried both the grosgrain and satin strap styles. Read on for my thoughts and experience with the Loop!

- Phone Loop sent me the products for review. All opinions presented are my own and without influence. -
Essentially, the
Loop
is a piece of ribbon with super adhesive double-sided tape on the ends and retails for $4.99. It is a very simple idea and one I didn't really think about or thought I needed. When the company reached out to me though, I thought it was worth a try. I don't tend to drop my phone often, as I am a super cautious person by nature, but I was looking forward to testing out the handiness of such a thing all the same. I was sent a colorful grosgrain ribbon Ninja Loop and a pink satin version.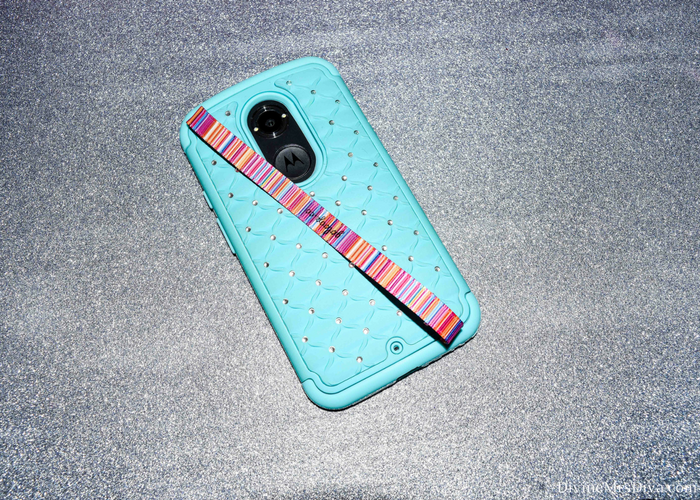 These are one-size-fits-all ribbons that you stick to the inside of your phone case. I have a two part case and did not have any issues with it fitting back on my phone with the ribbon installed. The ribbons are not super thick, so they did not cause a hindrance for me. Both the ribbons and adhesive seemed strong, sturdy, and held up well. I have yet to have an issue with anything feeling loose or coming undone. I still have the pink satin ribbon on my current phone cover.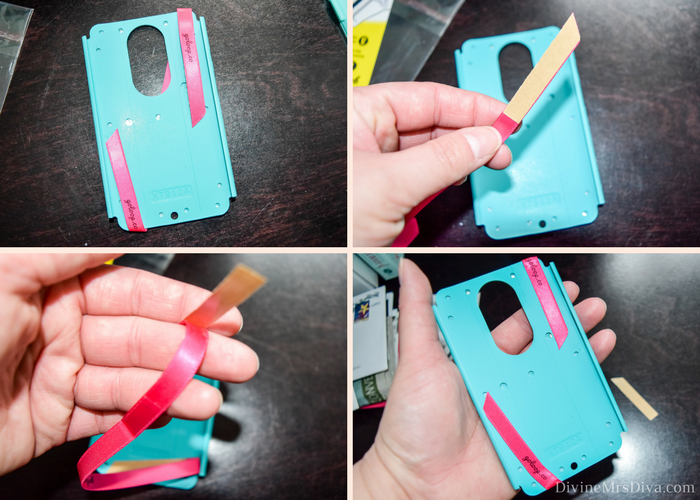 To "install" the ribbon, first map out how you want it to lay across the back of your phone. Measure it out holding your case so you know how much room you need to leave for your hand. I made a tiny pin mark on the inside of my case to know where I wanted to adhere the ribbon. With the large center camera of my phone, it was a little trickier to place the ribbon without obstructing the camera view.
Next, peel off the adhesive covering and carefully apply it to the back of your phone cover. I found that it was still super sticky if you needed to re-position it right away, but they don't transfer to another phone cover well after being installed. When I tried to reinstall the grosgrain ribbon on a new cover a couple months later, the adhesive was just not as sticky after removal and did not adhere as strong as it did originally.
Once you have adhered the ribbon to your case, place your case on your phone and you are set.
My
Phone Loop
was useful just a few hours after I installed it. I was having back issues and resting on the couch when I heard a text notification. Expecting it to be Sean, I tried to reach for my phone but it was a little farther away than I had anticipated. But because I had the Phone Loop on it, I was able to stretch out my arm and grab the Loop in order to pull the phone to me. So whether you are having a lazy day or have mobility issues, it can definitely be helpful. I also love it for the extra security it gives me in holding my phone. Like I said, I am not much of a dropper, but I do always
worry
about dropping it. With the Loop, I feel a lot more confident and secure in holding it while out and about. I also like that the ribbon isn't too thick or bulky.
I do prefer the grosgrain ribbon to the satin. I like the texture and weight of the grosgrain ribbon better. The satin doesn't feel too slippery, but I just prefer the other ribbon.
In normal picture-taking scenarios, I never had a problem with the ribbon getting in the way of the photos. However, the satin ribbon was on my phone during vacation and the wind would blow it around so that it got caught in the upper corner of some of my photos. Be mindful in windy situations and just hold the ribbon down against the cover. Once I was aware it was moving all around in the wind, I held it down when taking a photo and didn't have issues.
Is this simple? Yes. But it is also not very expensive and a helpful little addition to my phone. These would make great little gifts if you need something for everyone, for gift baskets, and for stocking stuffers when the holidays roll back around. In checking the
site
, I am not sure why they are sold out of a lot of colors right now, but I am hoping they get the grosgrain ribbons back in stock.
Have you used a Phone Loop? Is this something you think you need? Do you have another favorite phone gadget I should know about?