It is time again for Sartorial Medley, a monthly themed fashion post hosted by myself and Aislynn of Aislynn's World. (Did you miss the previous posts? Check them out!) We welcome participation from anyone, regardless of your dress size. Email me your photo and link to your blog post - diva (at) divinemrsdiva (dot) com.
To participate, even if you don't have a blog, just Tweet/Instagram/Pinterest/etc. your photo with #SartorialMedley to be featured in the blog post. We can't wait to see you rocking your outfits! (Follow me on Twitter and Instagram @DivineMrsDiva.)
This month's theme is:
Casual Friday
.
This month's themed challenge is all about being casual and comfortable. For most of my friends who are heading out to run some errands, yoga pants and a t-shirt is the uniform of choice. There's nothing wrong with that, but it isn't my aesthetic. In the comfort of my home, I wear pajama pants, yoga pants, t-shirts, oversized sweaters, and slippers that probably remind you of your grandma. But when I leave the house, my definition of "casual" usually involves capris or jeans (sometimes a maxi skirt or cute dress) with colorful tops and accessories.
For warmer months, a look like this is my favorite to throw on. I bought these beautiful purple capris from Lane Bryant this year and just love the color and how soft they are. The capris keep me cool and provide some coverage when I don't want to fuss with a skirt. Both tops are loose and knit for maximum comfort. I kept my makeup pretty simple by just using my Urban Decay Naked 3 palette and some neutral-toned lipgloss.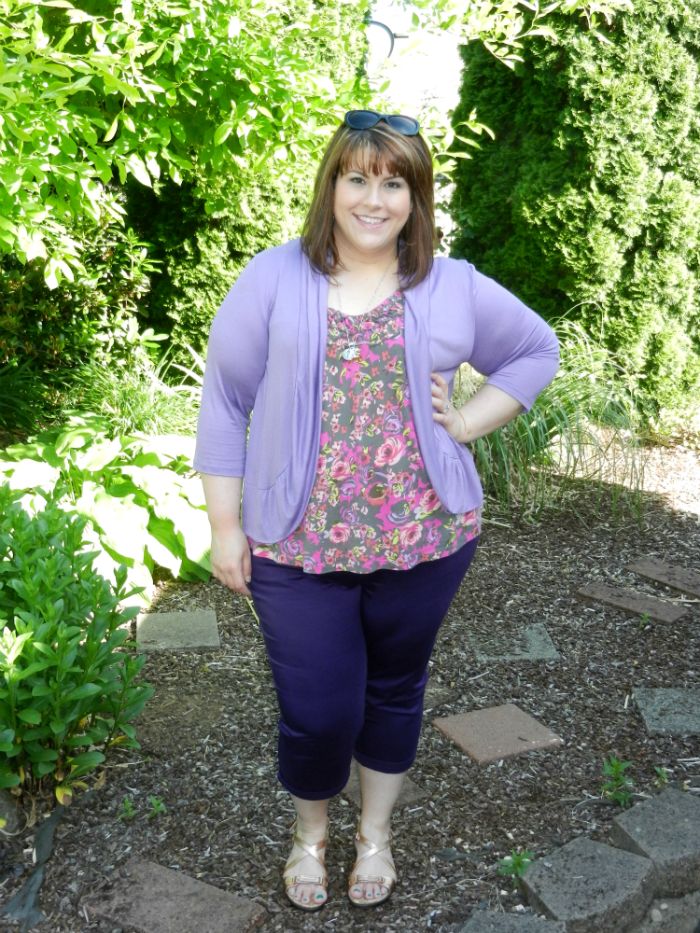 Amber Shrug - SWAK Designs
Floral Tank - Lane Bryant
Purple Skinny Capris - Lane Bryant
Rose Gold Kylie Sandals - Trotters via Amazon
A couple more casual/errand-running looks that are the norm for me to throw on: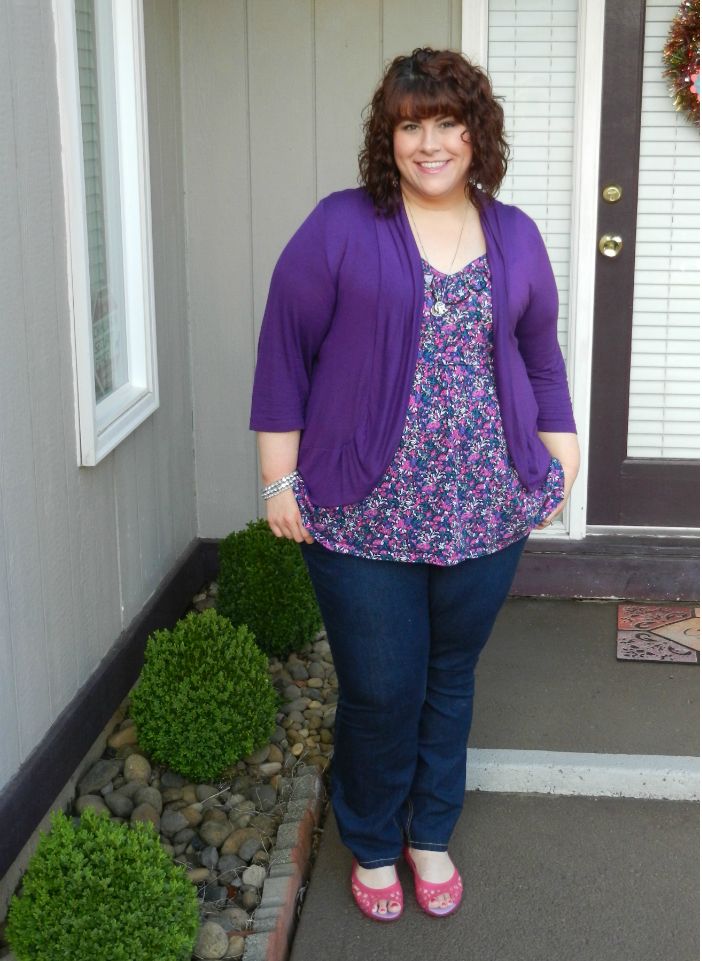 Floral Tank - Lane Bryant / Coral Hoodie - Torrid / Boot Cut Jeans - Lane Bryant /
Shoes - New Balance
Do you have a favorite go-to casual ensemble? Leave a comment or participate via your blog or other social media. Do you have a fun theme you want to see on the blog?