I don't even know where to start right now. I'll probably write a longer post about this later in the week, but just wanted to touch base with everyone quickly. A week ago, we noticed that our middle furchild, Miss P, was not feeling well. She wasn't being herself, was very lethargic, and wasn't eating.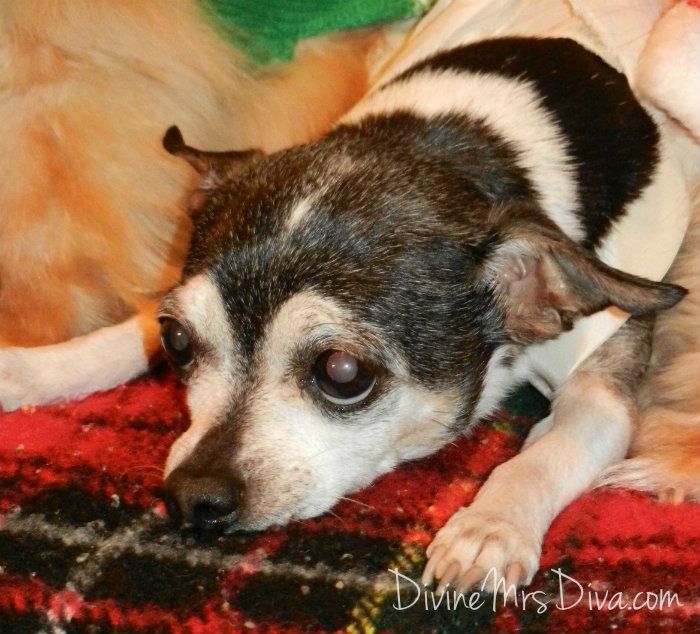 We got her into the doctor last Tuesday. Her heart murmur has worsened, her heart has grown larger, and she isn't doing very well. We had to take her in two separate times for blood work that indicated she only had mild changes in her liver and kidneys and had too much potassium in her system.
The doctor changed up her meds a little bit and added a new one in hopes of keeping her comfortable. We've been administering four medications twice a day and two other medications once a day. She's 14-years-old though and with very bad health issues, I know she will have to leave us soon. The doctor said it could be hours or weeks, possibly before Christmas.
Needless to say, I've been very sad and preoccupied the past week and a half. To me, she's my child and I am just devastated that she has to leave me. I don't want her to suffer and am not looking forward to having to make a decision I never thought I would have to make.
If you can spare a happy thought for her, please do.
It is time again for Friend Makin' Monday. If you have a blog, I would like to invite you to answer the questions as well. Leave me a comment here, so I know you are playing. Then you can also leave a comment over at All The Weigh, so other folks can check out your answers as well. It is a fun way to connect to other bloggers.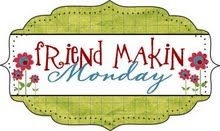 1. How will you celebrate the holidays this year?
I'm not sure. I don't know that we have things nailed down yet. I'd like to visit with my stepdad's family, so hopefully I can find out more of what they plan to do. I'd also like to spend time with my sister-in-law, niece, and nephew. Since this is the first holiday since my brother and sister-in-law got divorced (and my brother no longer speaks to me), I don't know what days they are doing all their family stuff.
Also, I don't know my mother-in-law's expectations because this is the first holiday season since my father-in-law passed away in July. Plus, Christmas Day is my husband's birthday. I feel very scattered right now.
2. What's the weather currently like where you live?
It is apparently 48 degrees outside. It is suppose to have highs in the 40s the rest of this week.
3. Do you decorate your home for the holidays? If so, share a picture please!
Yes, I do. I went a lot simpler this year because I just don't feel like dealing with all the put up and tear down stuff. We put up our new 7-foot tree and decorated it with our favorite ornaments. I also put out my bottle brush tree collection, some various glittery and sequined elements to the decor, a wreath I made a couple years ago, and a giant light-up Yoda that my husband brought home a couple months ago.
Miss P had the honor of putting the star on the tree this year.
4. What is your favorite Christmas movie?
National Lampoon's Christmas Vacation. I can recite all the lines, but try to just do it under my breath when I watch it with other people. lol
5. What is your favorite Christmas songs?
Hmmm, I have boycotted listening to Christmas music so far this year, so I am not up on the tunes. Off the top of my head, I could say "Baby, It's Cold Outside", "Last Christmas", "Step Into Christmas", "Jingle Bell Rock", the instrumental with the whipping sounds, "Feliz Navidad", "What Christmas Means To Me"....maybe a few more....Plus, of course, my NKOTB Christmas CD.
6. Do you have an advent calendar?
I have one where you move a little mouse over each day to count down, but I didn't put it out this year. I've never had one of those candy ones.
7. Do you prefer color lights or white lights?
I usually prefer the neutral white ones because sometimes the colored ones can seem like too much going on for me. If I put lights on my house, I would opt for colored ones though.
8. What is your favorite food to eat over the holidays?
I like warm, comforting foods. Plus, I enjoy the occasional cookies, breads, and sweet treats. I don't know if I will have time to do much baking before Christmas though.
9. Do you display a live tree, or do you prefer fake trees?
I prefer fake trees. Live trees are too messy and stinky. It just isn't my thing.
10. What would you need to make your holiday perfect this year?
For my baby girl to not be in pain. I'd prefer she make a miraculous recovery and get to stay with us and spend the holidays with us, but I know that is unrealistic. I understand that she has to leave me, so I hope she knows how loved she is.
Now it is your turn to answer the questions and link up. I hope you all have a Happy Monday. (
Sorry this was not my usual perky post. I hope you understand.
)